A police officer was shot in Los Angeles Sunday morning and transported to a local trauma center, police said.
The Hawthorne Police Department confirmed that one of its officers was shot in the leg, and is expected to make a full recovery.
"Officer down," the department tweeted. "We had an officer involved shooting at Rosecrans and Aviation."
"Still working to secure the area," it added. "We have possible 1 suspect detained."
At a news conference, Michael Ishii, the chief of Hawthorne police, said that the department received a call about a domestic dispute at around 9:20 a.m. at a local Marriott hotel. When officers responded, the suspect ran across the street into a shopping center. Officers confronted him, after which he shot at them and fled.
Officials have not released the name of the officer, but said the male suspect is in custody.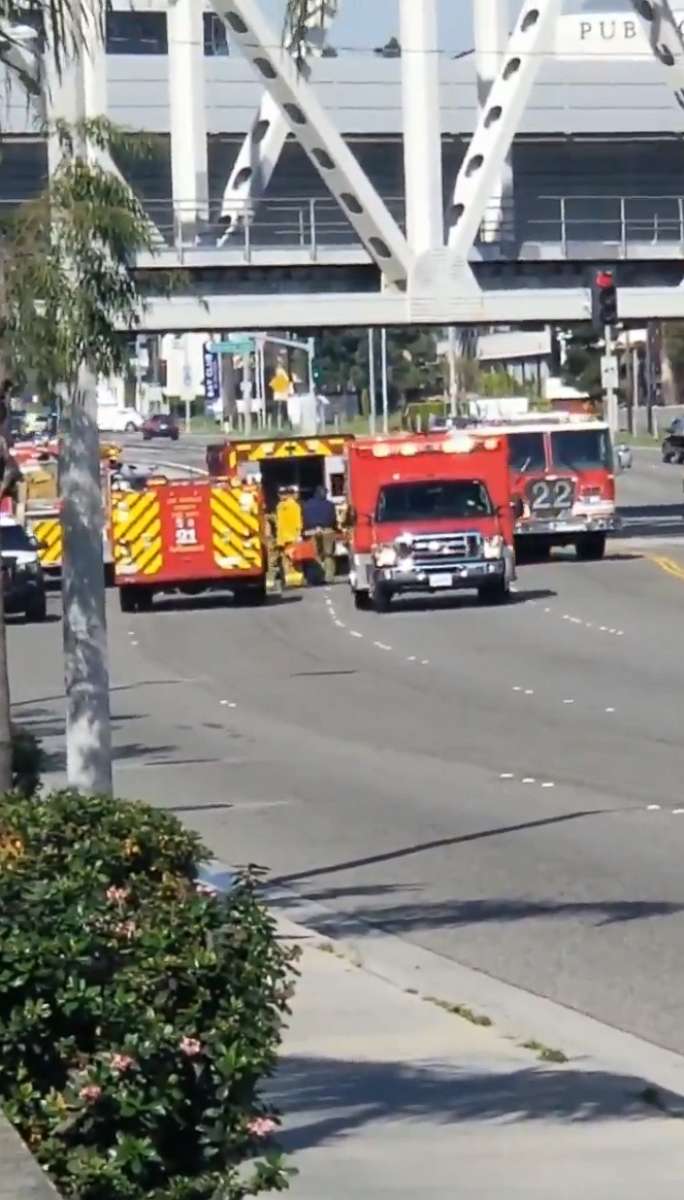 The suspect, who hasn't been named, either, was formally arrested Sunday afternoon, police said. The suspect also suffered a gunshot wound.
"No other suspects," according to Hawthorne Police Department's Twitter account.
"HPD Officer who was shot is awake and alert," it added.
The tweet said the Los Angeles County Sheriff's Department will be leading the investigation.
The LA County Sheriff's Office warned people in a tweet to avoid the area of Rosencrans Ave and Aviation Boulevard.