The suspect in a shooting at YouTube's headquarters in California's Bay Area is believed to be a woman found dead from an apparent self-inflicted gunshot wound, police said.
The suspect has been identified as Nasim Najafi Aghdam of San Diego, San Bruno Police Chief Ed Barberini told ABC News, confirming earlier reports.
Authorities said they are still searching for a motive. Earlier reports linked the attack to a domestic situation, two law enforcement officials told ABC News. The incident did not appear to be terror-related, the sources said.
The scene of the incident is being processed for evidence by San Bruno Police as well as the San Mateo County Crime Lab.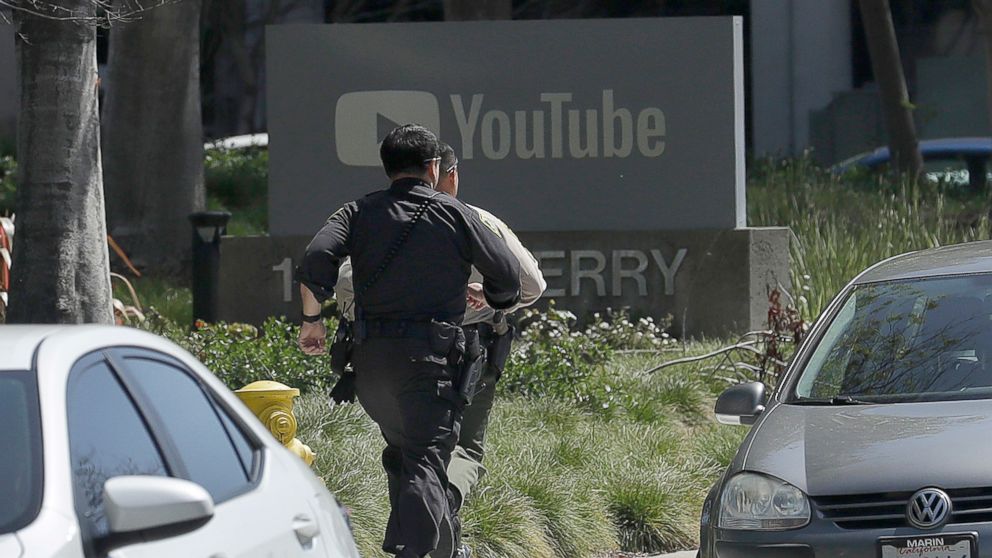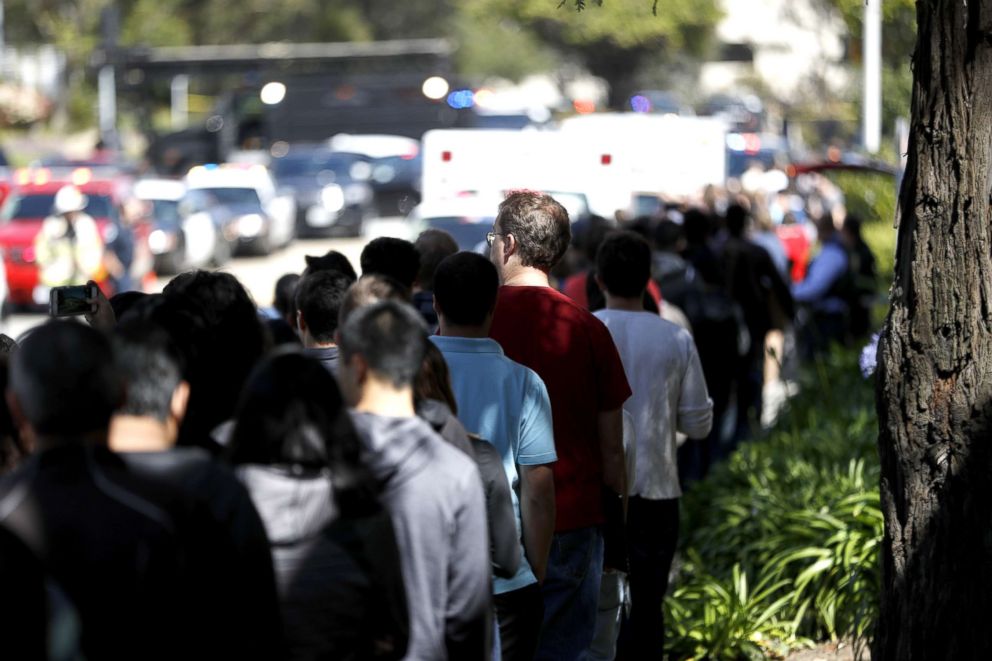 At least four victims were transported to area hospitals, Barberini said. Three of those victims sustained gunshot wounds, while the fourth victim suffered a non-life-threatening injury such as a broken or twisted ankle, he said.
Three people were transported to Zuckerberg San Francisco General Hospital, spokesman Brett Andrew told reporters at a press conference.
A 36-year-old male patient was in critical condition, Andrew said. A female victim, 32, was in serious condition, and another female victim, 27, was in fair condition, he said earlier on Tuesday.
The victim in critical condition is believed to have been the suspect's intended target, two law enforcement sources told ABC News. The other victims were apparently unintended.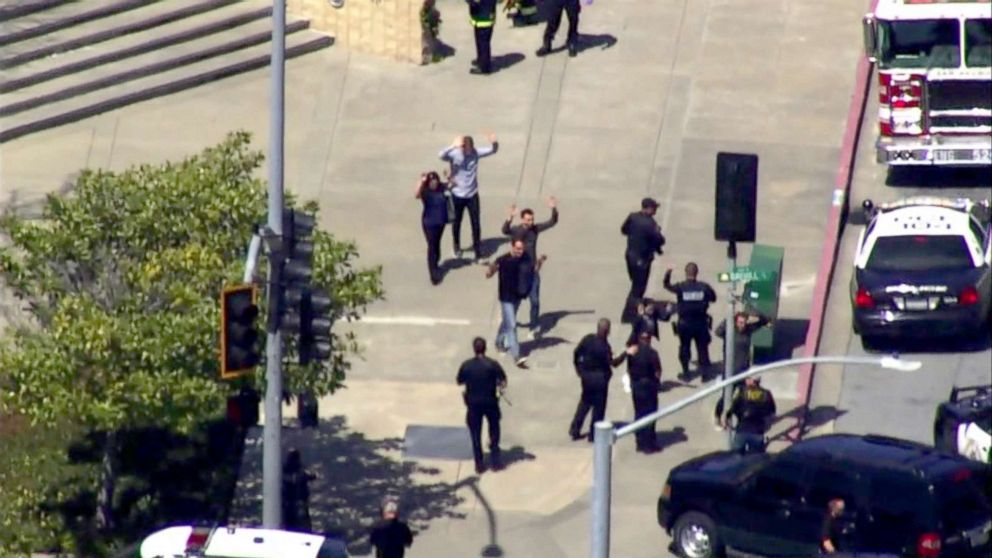 The patients are awake and aware of what happened, said Dr. Andre Campbell, a trauma surgeon at San Francisco General Hospital.
It is unclear to which hospital the fourth victim was transported.
The shooting appears to have occurred in a courtyard area on YouTube's campus, Barberini said.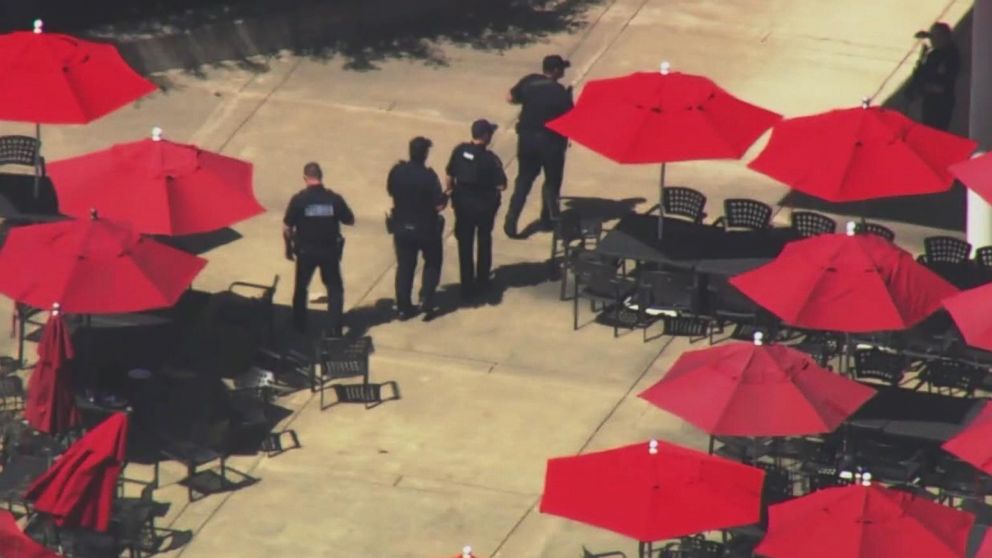 Employees tweeted that an active shooter was in the building and that people inside had barricaded themselves in rooms. Employees were later evacuated.
One employee, Todd Sherman, tweeted that he was sitting in a meeting when he heard rumbling from what he first thought was an earthquake but was really people nearby running away.
Sherman said that after someone told him that "there was a person with a gun," he "looked down and saw blood drips on the floor and stairs."
Bay Area residents Tim McCarthy and Travis Ganley were taking their lunch break at a nearby Carl's Jr. when they heard about 15 gunshots go off, they told ABC News.
When they looked out of the window, they saw people running down the stairs of YouTube's building, McCarthy said.
Although they didn't realize exactly what was wrong, they opened the side door to the restaurant, beckoning the fleeing crowd to take cover inside.
"That's when we realized that the people we let in were injured," McCarthy said.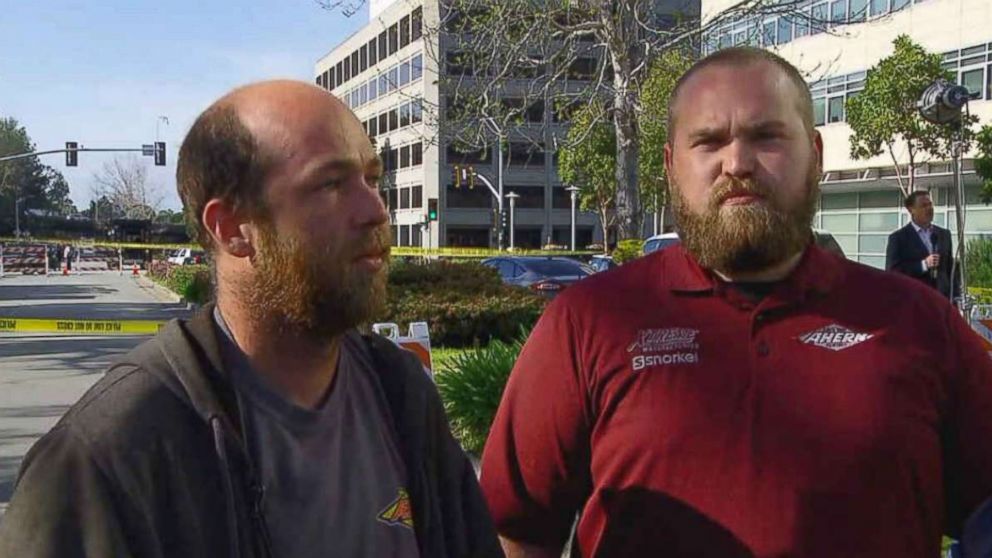 One woman had been shot in her calf and had blood all over her pants and shoe, he said. He and others grabbed napkins and a shirt to apply to the wound, while another bystander fashioned a tourniquet from a bungee cord.
In a press conference, YouTube employee Chris Dale described YouTube's working environment as a "tight-knit community" that "feels like a family" and thanked San Bruno police for such a quick response.
YouTube CEO Susan Wojcicki wrote on Twitter: "There are no words to describe how horrible it was to have an active shooter @YouTube today. Our deepest gratitude to law enforcement & first responders for their rapid response. Our hearts go out to all those injured & impacted today. We will come together to heal as a family."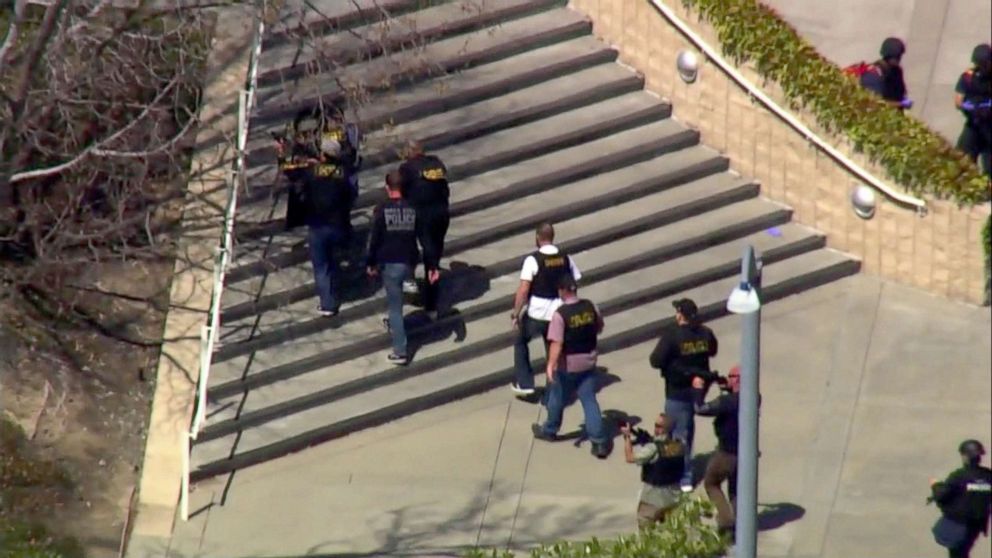 Aerial footage showed people coming out of the building with their hands in the air, surrounded by a heavy police presence. Officers in bulletproof vests were then seen entering the building.
Police were seen patting down people outside after they left the building. Later, investigators could be seen going from car to car while searching the parking lot.
Barberini said he was "grateful to the folks at YouTube" because all of the employees responded to the situation in an "exceptional manner."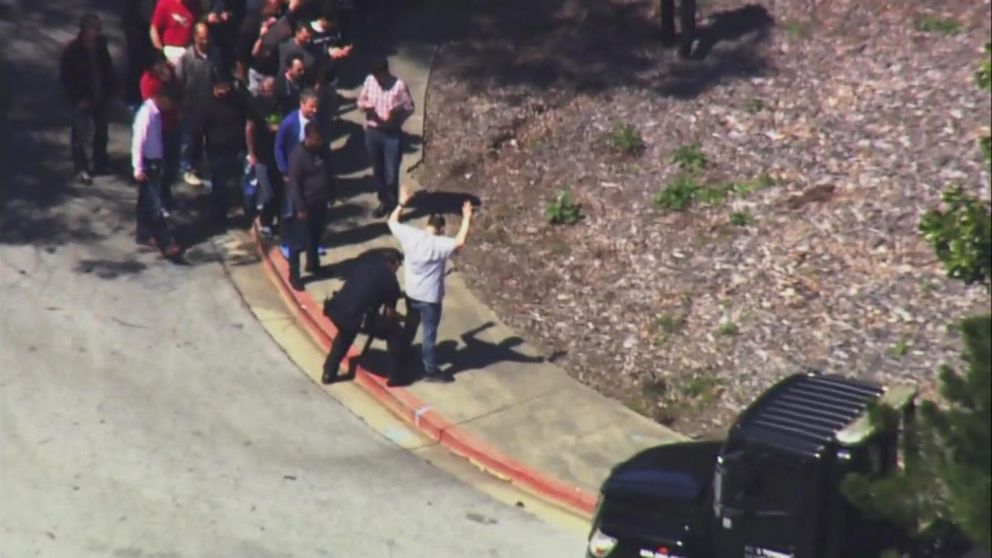 About 1,700 people work on the YouTube campus, ABC San Francisco station KGO reported.
San Bruno is just south of San Francisco, near San Francisco International Airport.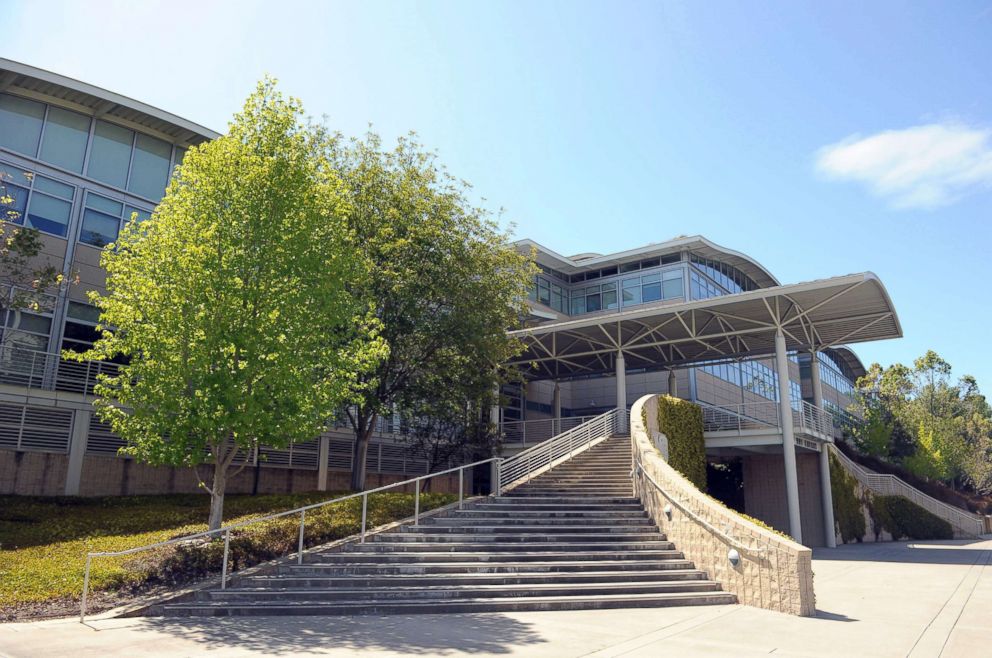 Google, which is the parent company of YouTube, said in a statement that it was coordinating with authorities.