A day after a video of him going on a xenophobic rant in a New York restaurant went viral, an attorney was hit with an avalanche of criticism on social media, kicked out of his office space and was the subject of a formal complaint by two politicians requesting he be disbarred.
U.S. Rep. Adriano Espaillat, D-New York, and Ruben Diaz, Bronx Borough President, sent a formal complaint to the state committee that disciplines lawyers asking that Aaron Schlossberg be stripped of his license to practice law in New York for the disparaging remarks he was caught on cell-phone video making to Spanish-speaking patrons at a Manhattan restaurant.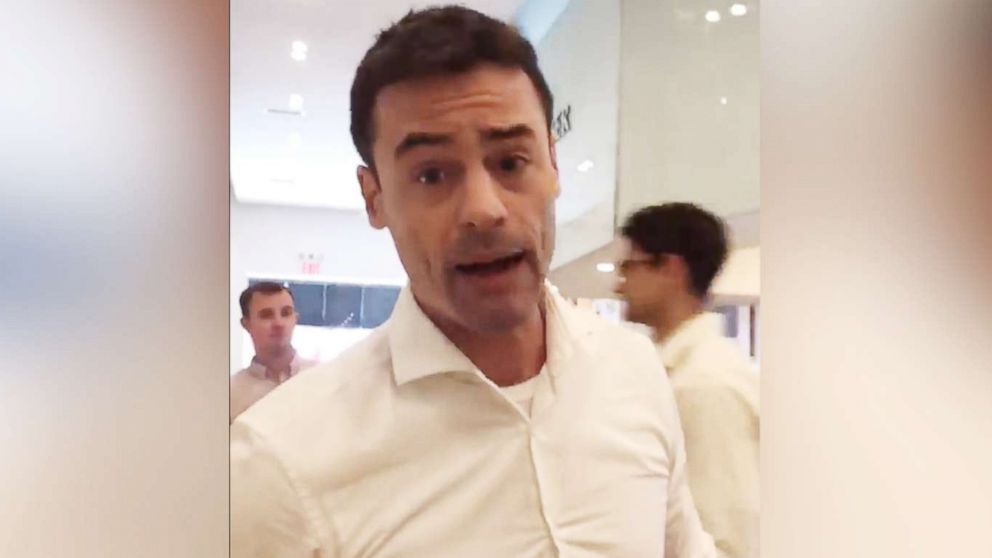 "We are sending this grievance to say that you cannot engage in xenophobia, bigotry, hate and get away with it. Such behavior should never be tolerated," Espaillat said in a statement Thursday.
Espaillat and Diaz sent a formal grievance to the First Department of the New York State Unified Court System, describing Schlossberg's comments as a "humiliating and insulting attack on the more than 50 years of progress that this nation has made since the Civil Rights movement."
"The egregiousness of bold-faced racism, in all its ugliness, must be rejected and replaced with the kindness, solidarity and sense of togetherness that has made this great American experiment in democracy a shining example for all the world to see and admire for over two centuries," the political leaders wrote.
"The audacity to profile and verbally assault innocent bystanders and customers in a public commercial location is a violation of our civil society. We watched Aaron's video and we were disgusted."
Schlossberg did not return calls to his home and office and emails from ABC News seeking comment. He refused to answer questions from reporters outside his Manhattan home and at a Queens courthouse where he was representing clients.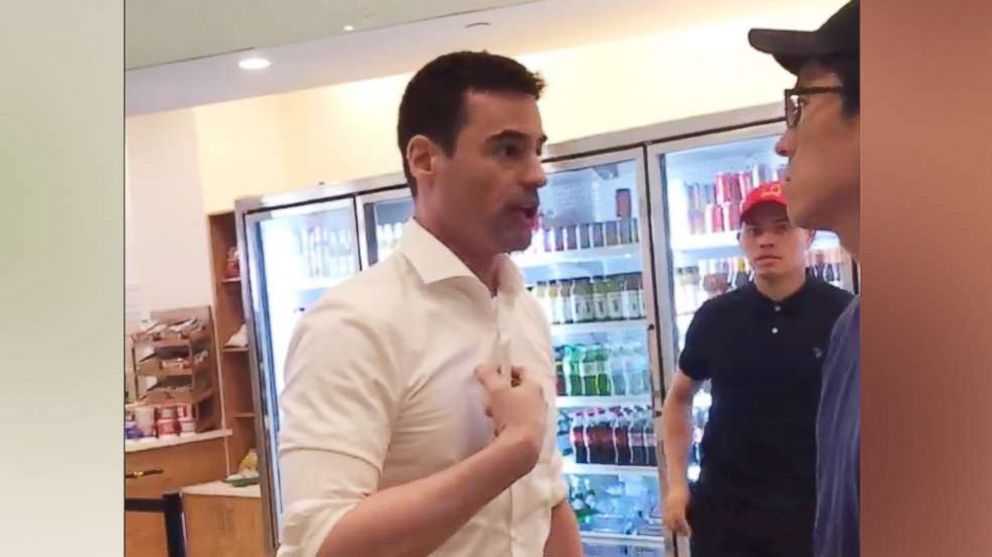 In the video, which was filmed Tuesday at a Fresh Kitchen restaurant in Midtown Manhattan, Schlossberg is seen berating customers who were speaking Spanish to a worker at the eatery.
"My guess is they're not documented, so my next call is to ICE to have each one of them kicked out of my country," Schlossberg, referring to the U.S. Immigration and Customs Enforcement, is heard yelling on the video.
"I pay for their welfare, I pay for their ability to be here," he continues. "The least they can do is speak English."
On his website profile, Schlossberg touts his "skilled representation in commercial and insurance law that is backed by extensive experience with both litigation and pre-litigation dispute resolution."
The video was shot by witness Emily Serrano and posted on Facebook by her co-worker's husband, Edward Suarzo. The fallout was epic as Schlossberg was roundly scorned on social media and Yelp reviews of his law firm plummeted to ones.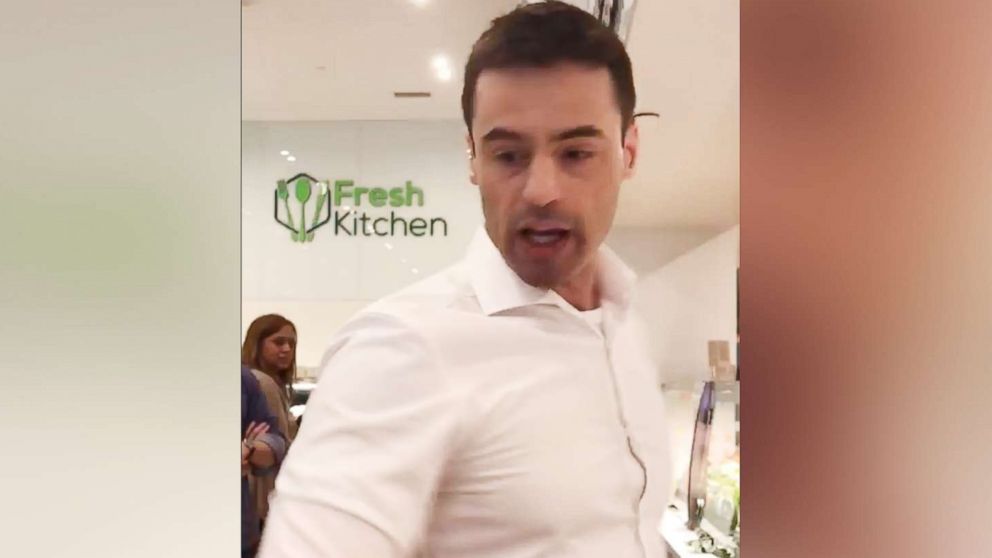 He was also kicked out of the business center he used as an office on Madison Avenue in Manhattan.
"We terminated his service agreement with us," Hayim Grant, the president of Corporate Suites, which operates the business center, told ABC News. "We have a diverse global community of businesses and professionals that have mutual respect for one another. They speak many languages. We were offended by his statements and felt that his actions were contrary to our beliefs and those of our community."
Things aren't about to get easier for Schlossberg anytime soon.
An online GoFundMe page raised more than $1,000 to send a Mariachi band and a taco truck to the offices Schlossberg was booted from on Friday -- though it was unclear whether the workers that Schlossberg was berating were Mexican. Some community and political-based organizations have posted the event on Facebook and more than 2,000 people have indicated they will attend.