— -- The 2011 death of 12-year-old Garrett Phillips rocked the small village of Potsdam, New York.
"It was like an earthquake that went through this community," said local sheriff's deputy John Jones, who considered himself a father figure to Garrett. And with police's main suspect in the case found not guilty Wednesday, closure continues to elude the residents who worry that a killer is still out there.
Jones dated Garrett's mother, Tandy Cyrus, for three years, and they split up a year before Garrett died. The boy was found strangled to death in his home the afternoon of Oct. 24, 2011. Garrett had just begun the sixth grade.
"Here's a young boy that's 12 years old, and there's a killer on the loose," Jones told ABC News' "20/20" this month. "This is a small community, so people are concerned ... could they be next? ... I had a couple parents say, 'My kid can't sleep in his own room.' This 12-year-old boy is crawling back in bed with mom and dad because they're scared that somebody out there is murdering boys."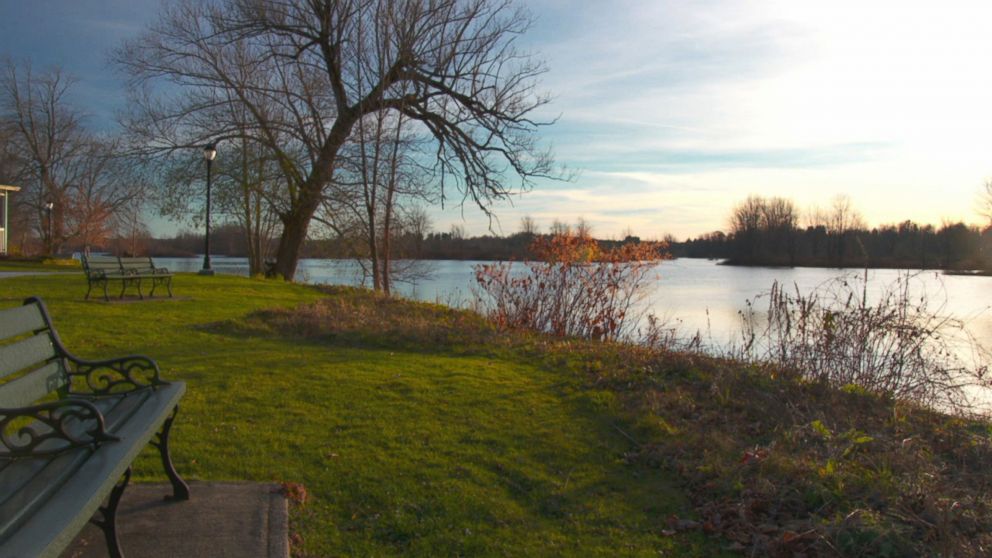 It was another one of Cyrus' ex-boyfriends, Nick Hillary, who was later arrested for Garrett's murder. The controversial case went to trial this month and on Wednesday morning he was found not guilty.
Jones told "20/20" this month before the verdict, "I don't recall ever thinking it was Nick [initially]," despite the fact that Cyrus told police during the investigation that there was tension between him and Hillary.
"Falling back into my profession and understanding that a young boy has probably been murdered here, everybody's a suspect. There's nobody out there that's not a suspect," he said. "And then you start funneling it down to who are the people most involved or had some way of getting in the apartment or was around the place. ... Things narrowed down quickly and Nick became a suspect."
The village of Potsdam was nearly 90 percent white and less than 3 percent black the year before Garrett's murder. Hillary happened to be one of the small number of black men.
But Jones insisted race was not a factor in the case, calling the Potsdam community multicultural and accepting.
"This community has always had open arms regardless of what religion you were ... what your skin color was. ... That's never been something that this community's ever thought about. I don't feel that that's ever been looked at as, 'This is a black man,'" he said.
"You're always going to have that select few ... that are always going to be somewhat prejudice[d]. I think you'll have that in any community," Jones added. "But Potsdam is a wonderful place to raise a family because of what you're subjected to as far as the different types of people that come to this community."
As to what drew police to Hillary as a suspect, "It was, 'Did he have the motive to do it?'" Jones explained, adding, "There was a definite motive for Nick not liking Garrett."
Jones -- who said he was close with Garrett and had rekindled a friendship with Cyrus by the time of the boy's death -- said he thinks the prosecution called him to testify during Hillary's trial this week "to eliminate me" as a potential suspect.
Authorities looked into Jones as a suspect because of his own relationship with Cyrus, but video from what police estimate to be the time of the murder appears to clear him.
Meanwhile, Jones said that he believes "the defense knows that I didn't do it, but they're trying to create doubt."
"I've been stressed because I know I'm an important person in this," Jones said. "I'm never going to be 100 percent innocent from all the people out there in the world. Somebody's always going to think, 'Did I do it?'
"But I personally know I didn't do that that day. I absolutely know for [a] fact that I love that kid. I would never do something like that to him," he said. "I have a stake in it as far as a small community, that I want to be able to walk down the street and people say, 'John Jones was not the one.'"
Hillary and his lawyers embraced in the Canton courtroom Wednesday morning after the judge delivered the not guilty verdict. Hours later he told ABC News' Elizabeth Vargas he wished he could have been more of a comfort to Cyrus and Garrett's brother after Garrett's death and said, "I continue to pray for the family."
Jones said weeks earlier, "I don't know if this town will ever forget because it's something that doesn't happen every day in this community."
"I don't think Garrett will ever be forgotten, just because of the young boy he was and the smile he had on his face."
Follow along with ABC News' coverage of the Nick Hillary trial and verdict here: