— -- Rain started to fall overnight in Northern California, with hurricane-force winds expected to follow as a major storm is poised to soak the region.
Before the storm, dozens of schools in the San Francisco Bay Area were closed, affecting about 100,000 students.
The storm is expected to be one of the windiest and rainiest in years for the region and could also cause debris slides, especially in areas affected by this year's intense and widespread wildfires.
Residents gathered sandbags and rushed to buy emergency supplies Wednesday, hoping to protect themselves, and their homes.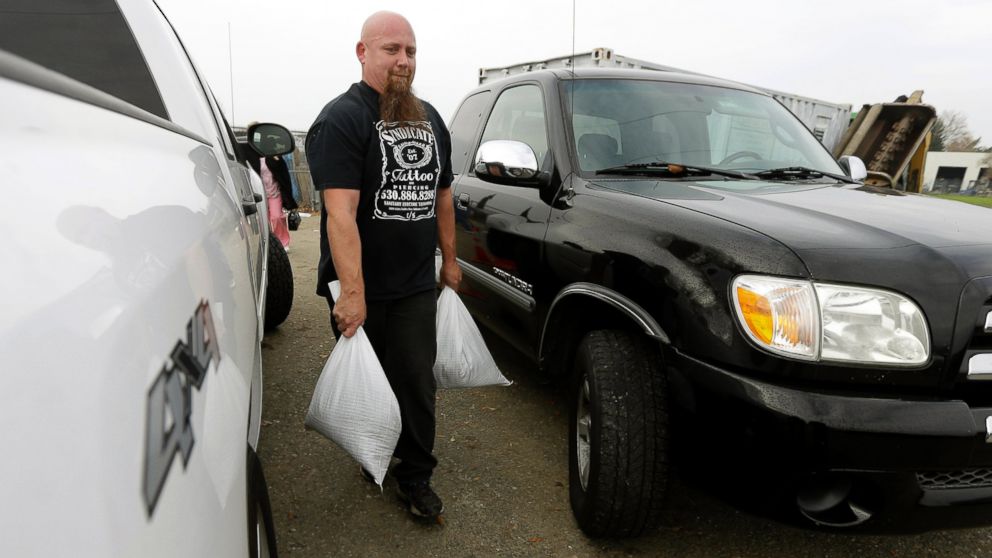 This week's high surf ate away at the shoreline in Washington, pulling some homes into the Pacific Ocean.
With road flooding expected, drivers are warned to be cautious and stay home, if possible.
In California's agricultural heartland, farmers were looking forward to the dousing after three consecutive dry years. Parts of the state have experienced above-average rainfall this year, but not enough to make much of a dent in the drought.
James McFarlane, a third-generation farmer in Fresno County, said workers would have to stop picking citrus crops during the storm, but rain this time of year makes fruit bigger, allowing it to fetch higher prices.
"If we're not getting some Mother-Nature-dictated time off out in the field, that probably means we're going to have a hard time finding surface water in the warmer months," he said.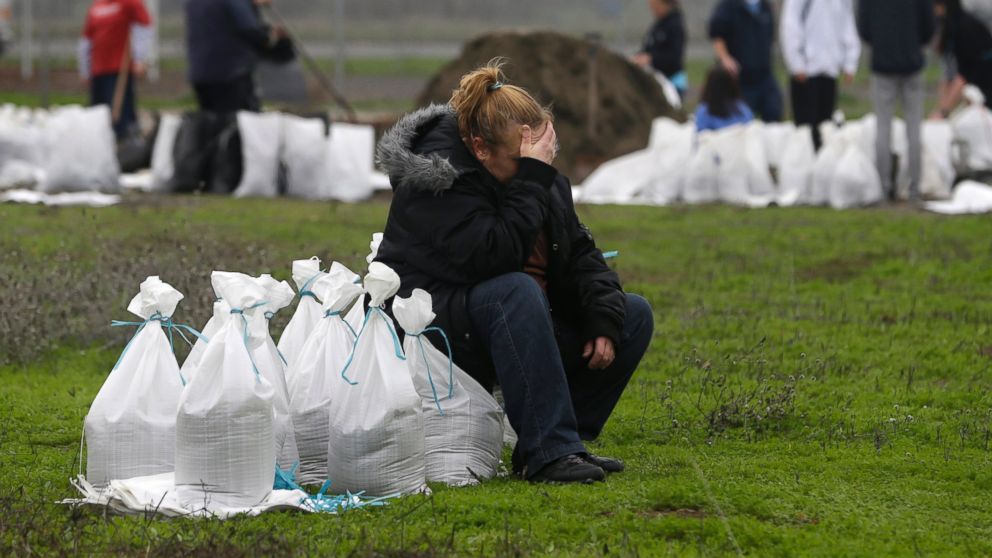 In southern California, 10-foot waves are expected by the end of the week, drawing interest from surfers and skimboarders.
"I'm stoked," pro skimboarder Austin Keen told KABC. "It gets really close to shore, really big waves. Some of the biggest waves in SoCal are this close to the shore."
A rare blizzard warning is in effect for the Sierra Nevada mountain range, with 3 feet of snow possible.
Snow and heavy winds were reported along the East Coast today, including 20 inches of snow near Syracuse, New York, and miles of Interstate 81 shut down for over seven hours. Winds along the coastline peaked at more than 60 mph.
Sidewalks in Massachusetts were covered in black ice, with frozen streets causing chain-reaction crashes.
The Associated Press contributed to this report.