President Donald Trump dropped more than 200 spots on Forbes' list of global billionaires this year.
Trump, who made his money in real estate and entertainment through his reality show before entering office, has dipped in his standing before, but this is the most dramatic drop since the launch of his political career.
Trump was ranked as No. 776 out of 2,124 on this year's list, with a net worth of $3.1 billion.
This marks a decrease from the 2017 list, when he was No. 544 on the list with a net worth of $3.5 billion.
Forbes attributes the drop partially to declines in the retail real estate market in New York City and adds "the president's polarizing personality is costing him business as well."
Forbes says Trump's assets primarily rest in six buildings in and around midtown Manhattan in New York City, including Trump Tower, though the president also boasts valuable assets in several golf courses and a winery in Virginia.
Trump's worth has dropped overall since the start of his political campaign, as he was valued as having $4.5 billion in the 2015 Forbes Billionaires list, which came out before he launched his presidential campaign.
His ranking increased from 2015 to 2016, from No. 405 to 324 respectively, but his actual wealth decreased during that time, dropping to $4.1 billion.
Forbes associate editor Dan Alexander told ABC News that Trump has been included on Forbes lists, which include a billionaires list and the Forbes 400 -- which itemizes the 400 wealthiest Americans -- since 1982.
"The last time Trump's net worth was this low on the global billionaires' list was in 2012, when we put his net worth at $2.9 billion," Alexander said.
Trump has often bragged that he's worth far more than Forbes' estimates, claiming in a campaign filing in 2016 that his fortune was "in excess of $10 billion."
"I have total net worth of $8.73bn," Trump said in 2015 as he launched his presidential campaign. "I'm not doing that to brag. I'm doing that to show that's the kind of thinking our country needs."
Trump isn't the only person associated with the administration who dropped in rank in the past year.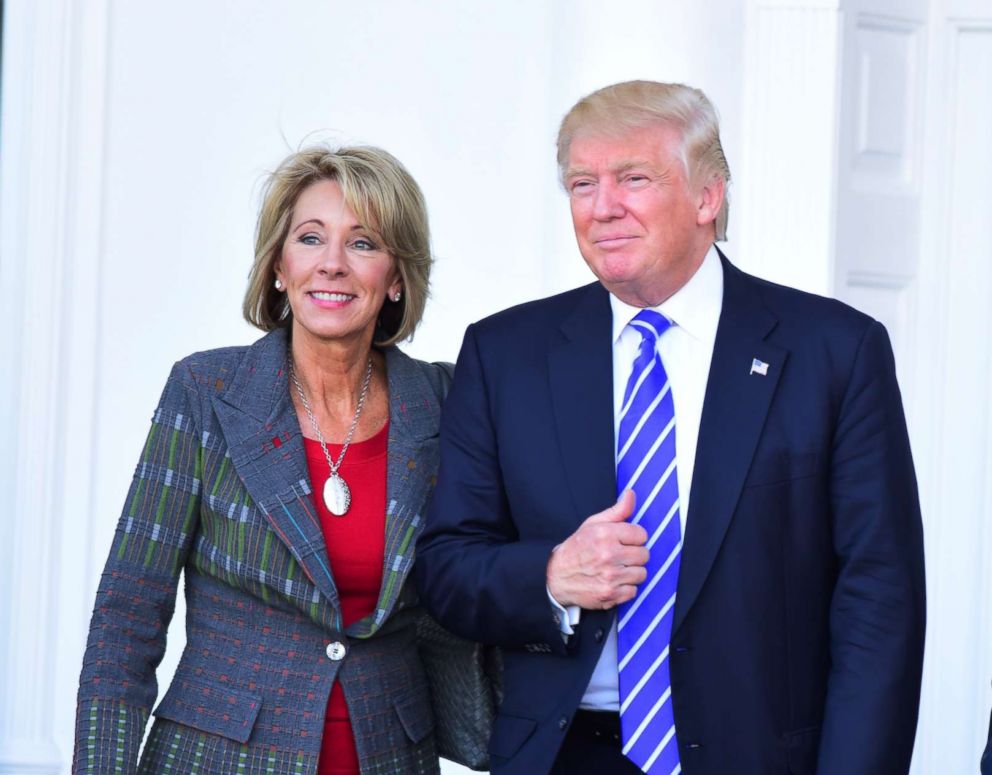 Education Secretary Betsy DeVos's father-in-law, Richard DeVos, is the co-founder of multilevel marketing company Amway. Richard DeVos and his family are listed as No. 351 in this year's list, having dropped from 269 on the 2017 list. His net worth dropped from $5.6 billion last year to $5.4 billion this year.
Beyond just dropping several spots, one of Trump's Cabinet members has been removed from the list completely.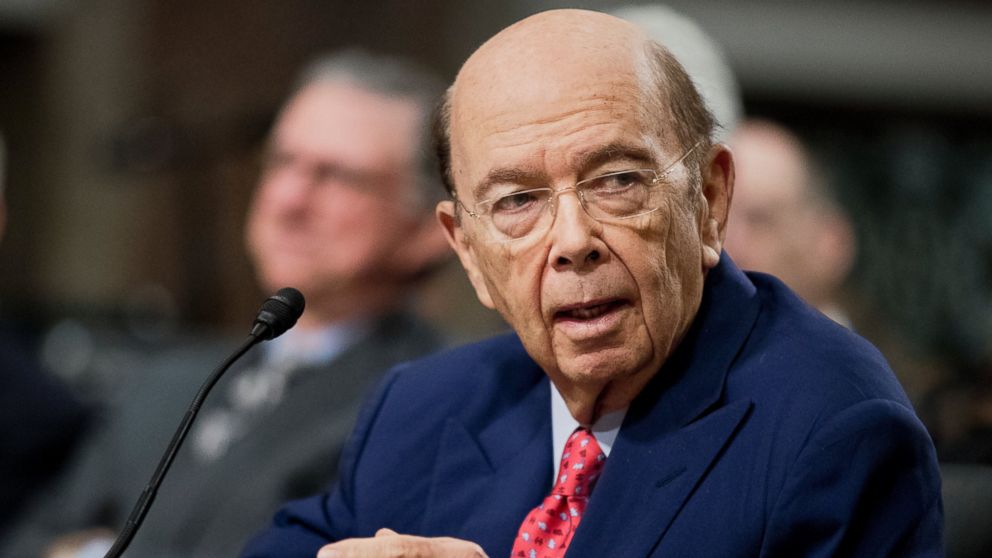 Cabinet Secretary Wilbur Ross had been featured on Forbes Billionaires lists of the past, but the disclosures that he made when joining the federal government led to his removal.
Ross' Forbes profile stated that he "apparently lied about his net worth for years" before being removed from the magazine's lists. In the 2016 list, Ross was ranked at No. 595 with a net worth of $2.9 billion and in 2017 at No. 318 with a net worth of $2.5 billion. As of March 2017, Forbes assessed that Ross' net worth was actually $700 million.
As for the rest of the list, four of the top five spots are held by Americans: Jeff Bezos, Bill Gates, Warren Buffet and Mark Zuckerberg.
The White House did not immediately respond to ABC News' request for comment.