— -- A Baylor University professor from Waco, Texas, is getting a lot of kudos on the Internet for stepping up after a student's babysitter fell through.
Katy Humphrey, 33, told ABC News today that her professor Darryn Willoughby held her 4-month-old daughter, Millie, through an hour-long lecture earlier this month after her babysitter called in sick.
"I showed up to class a couple minutes late and then, on top of that, Millie started to fidget and fuss in her carrier," the retired Marine said. "Dr. Willoughby saw me trying to soothe her, so he came by and picked her up for me."
The infant instantly calmed down in Willoughby's arms, Humphrey said.
"He told the class how one of the greatest gifts in life is being able to hold a baby," she said. "He talked about how he missed his two girls and being able to hold them when they were little. One is now in college and the other is in high school."
Millie was "perfectly content the whole time" and the professor held her for the entirety of the lecture, Humphrey said.
Willoughby did not immediately respond to ABC News' request for comment.
Humphrey explained that she decided to go to school after a 14-year career as a gunnery sergeant in the Marines. She is studying exercise physiology as part of a Baylor's pre-physical therapy program, she said.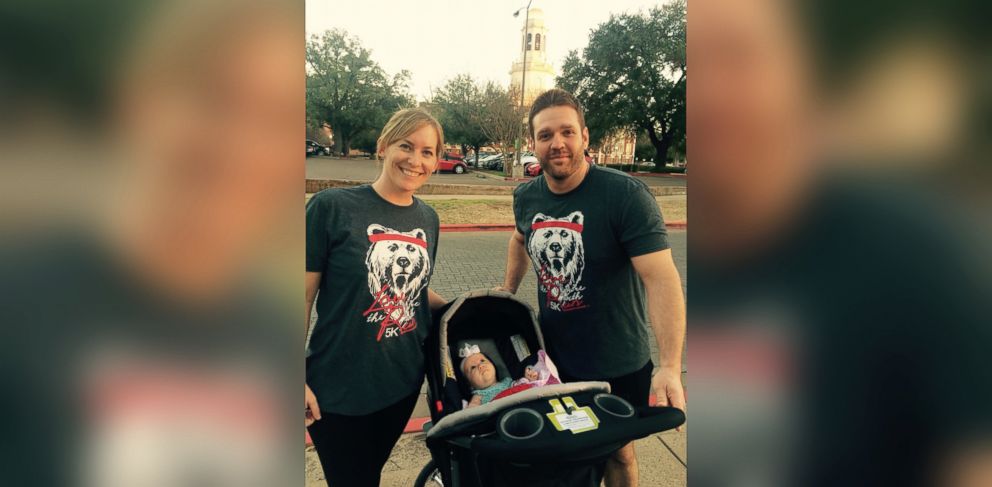 "A couple of my friends in Afghanistan got injured, and when I got back, I really felt a calling to go back to help them and other wounded warriors," Humphrey said. "Through Baylor's graduate physical therapy program, I'm hoping I can get into the Army or Navy as an officer and physical therapist."
While "balancing being a student and parent can be tough," she said, Humphrey is "very grateful" for her understanding professor and her "classmates who have so much empathy and compassion."