Victims remembered as Pulse 1-year anniversary nears
Tributes are taking place in cyberspace and in Orlando.
— -- The onePULSE Foundation, established following the mass shooting a year ago Monday at Orlando's LGBT Pulse Nightclub, is honoring on social media this weekend the 49 men and women who were killed by gunman Omar Mateen.
"Throughout the weekend the onePULSE Foundation will be paying tribute to each of the 49. #WeWillNotLetHateWin," the onePulse Foundation tweeted Friday, followed by a series of tweets (see below) featuring one victim per tweet. Each photo is accompanied by the foundation's slogan, "We will not let hate win."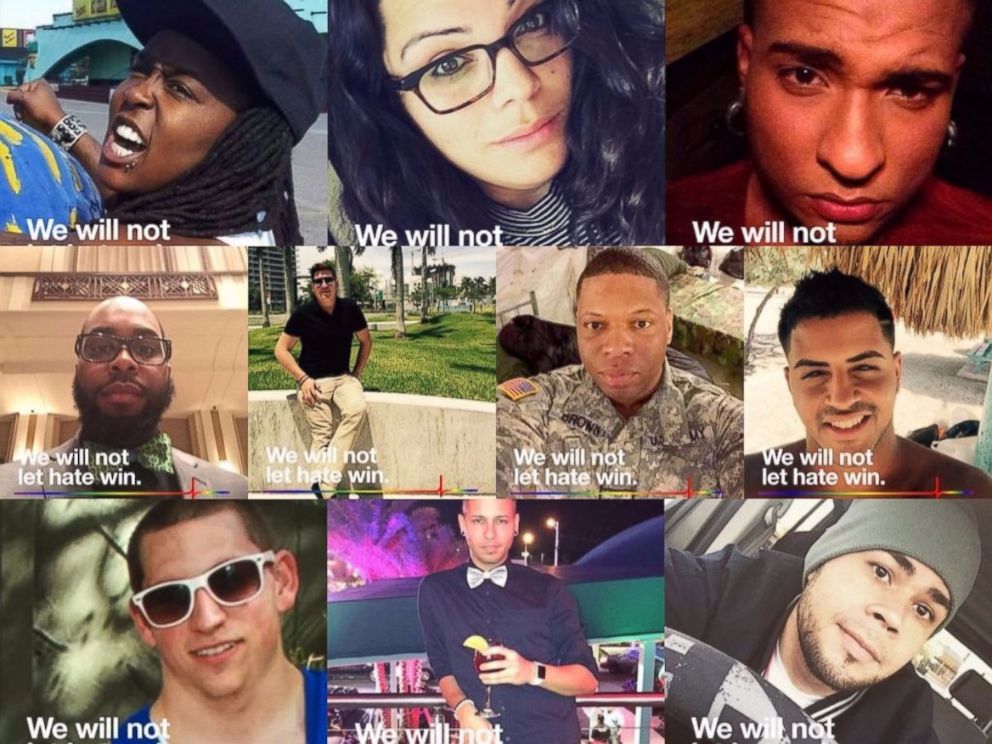 On June 12, 2016, gunman Omar Mateen opened fire inside Pulse with a semi-automatic rifle and a 9mm Glock pistol, killing 49 people and injuring 68 others, in one of the deadliest shooting sprees in U.S. history. Mateen was shot and killed by police after a three-hour standoff.
Authorities said he was self-radicalized over the Internet, and had pledged allegiance to ISIS.
Orlando mayor Buddy Dyer has signed a proclamation declaring June 12 as "Orlando United Day - A Day of Love and Kindness."
The onePULSE Foundation's online initiative is one of many happening in cyberspace and in Orlando.
Family members of the victims and Orlando Police officers, for example, lent a creative hand this week to the Orlando Traveling Memorial, which was at the city's police headquarters.
"Thank you to families and loved ones of 49 lost at #Pulse for being with us & the Orlando Traveling Memorial at OPD HQ today. #OrlandoUnited," Orlando Police tweeted.
Also at Orlando Police headquarters, as part of a Pulse memorial and tribute, is a kevlar helmet with a bullet hole in it.
Below, some of the tweets from the onePULSE Foundation, featuring photos of the victims.