— -- Chanel Lewis, 20, the Brooklyn man accused of murdering Queens jogger Karina Vetrano, allegedly gave two videotaped confessions in which he said he "lost it" and choked her to death, according to an official briefed on the investigation.
Lewis was arrested this weekend in New York a little over six months after 30-year-old Vetrano's death. She was fatally strangled on Aug. 2, 2016, while jogging alone in Howard Beach in the borough of Queens, on a path where she and her father often ran together.
Police do not believe Lewis knew Vetrano.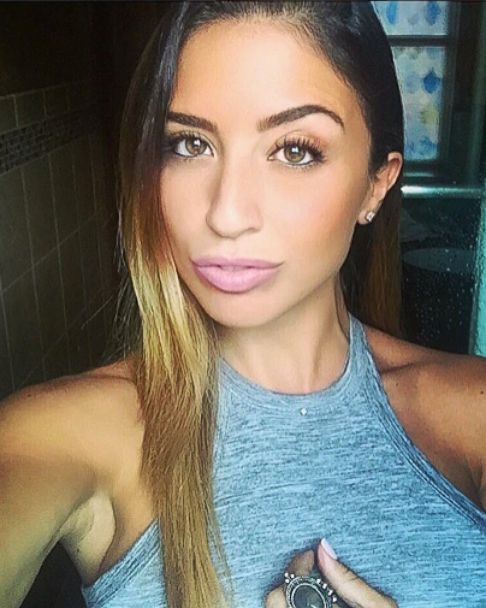 According to the official, in Lewis' alleged confessions, he indicated that on the day of the murder, he was angry about something at home and left his family apartment. He said that he wandered into Spring Creek Park in Queens and that when he saw Vetrano, he just "lost it" and hit and choked her, according to the official. Lewis gave a detailed account of the attack but denied any sexual assault, according to the official. ABC News has not been able to determine whether Lewis had a lawyer present at the time he was recorded.
Lewis was first approached by police about the murder last week; he gave a voluntary DNA sample, which matched DNA recovered from the crime scene, police said. He was taken into custody on Saturday and charged with second-degree murder, police said.
Police have recovered evidence from Lewis' home, including clothing he may have been wearing at the time of the attack, the official said.
Lewis made his first appearance in court Sunday and did not enter a plea. The case is being presented to a grand jury to consider sexual assault charges.
The Legal Aid Society, which is representing Lewis, said in a statement today, "We have a full defense team working on this case, including our DNA unit dedicated to scrutinizing the evidence collected by local authorities. We are spending this critical time getting to know our client and his family and reviewing all the facts associated with this case. We caution everyone — including the media — not to rush to immediate judgment. As our judicial system affords, Mr. Lewis is entitled to fairness and due process."
Lewis' half-sister, Theresa Forbes, told ABC station WABC-TV in New York that her brother is "not a killer" and "not a violent person," adding that she thinks police are framing him.
"The cops need to go do their job and find the real killer and take my brother out of jail. He would never kill anybody, much less a woman. He loves females," she told WABC. "He's a kind, gentle, loving person. He would never take another person's life."
After Vetrano's death, police received over 250 leads and took 600 DNA samples.
Karina Vetrano's father, Phil Vetrano, told WABC-TV on Sunday, "The police did an excellent job."
Her mother, Cathy Vetrano, said, "They worked endlessly and tirelessly, and that was because of their passion, combined with our passion for our daughter."
"We would never tire. We would never stop," Phil Vetrano told WABC-TV.
He told WABC-TV he will "absolutely" be at Lewis' trial. "Every minute of the day," he said.