Rachel Dolezal Is Asked About Father's Race in Interview with ABC's Spokane Affiliate
Dolezal said "I don't understand" when KXLY asks if she's African-American.
— -- Rachel Dolezal, the president of Spokane, Washington's NAACP chapter, has been in the spotlight ever since she walked away mid-interview from ABC affiliate KXLY in Spokane Wednesday when asked if her parents are white.
When applying for a spot on Spokane's Police Ombudsman Commission -- of which she is now chairwoman -- Dolezal identified herself as white, black and American Indian, KXLY reported.
But Ruthanne and Lawrence Dolezal told KXLY that Dolezal is their biological daughter and they are both white.
According to KXLY, Dolezal reported several hate crimes to police over the past few years. In Wednesday's interview with KXLY reporter Jeff Humphrey, Dolezal said her family has been harassed eight times, including an incident when her sons found "what looked like a noose" in their garden.
Dolezal said she most recently received a packet of hateful letters at the NAACP's post office box.
The KXLY interview was in response to the hate crime reports.
Late Friday, police said they were suspending the investigation into the letters because there were no new leads, the affiliate reported.
Here is a portion of Dolezal's interview with KXLY, before it came to an abrupt end: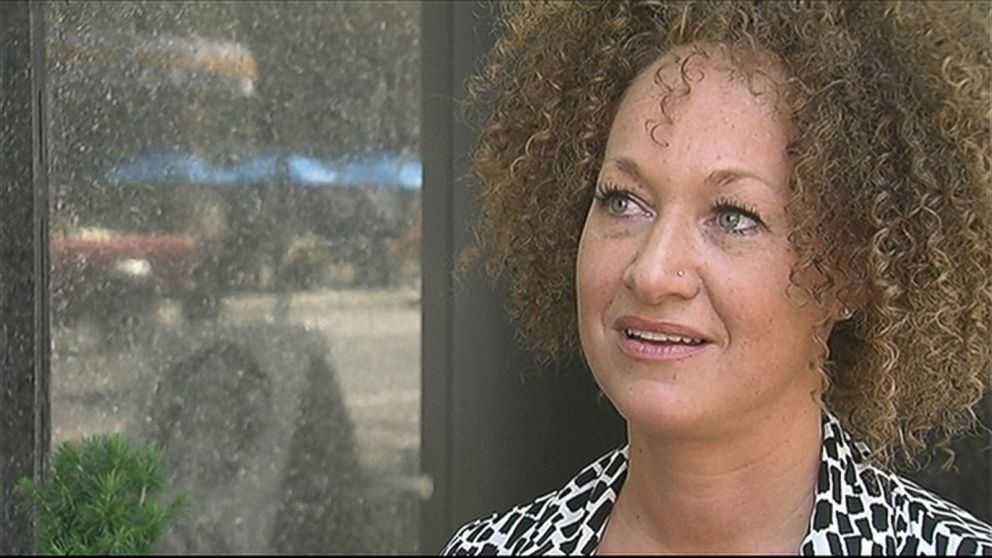 KXLY: People hear that you have a key [to the post office box] and know that you've been victimized before. What would you say to the folks that say maybe you put that letter in there because you were one of the people that had the keys to do so?
Dolezal: "I don't know that I even have any words for that. Because as a mother of two black sons I would never terrorize my children, and I don't know any mother, personally, that that would trump up or fabricate something that severe, that would affect her kids.
My son had slept for two weeks in my bed after we received a package. And he's thirteen years old -- that's the kind of terror, that I as a mother, and my son, as a black male thirteen-year-old in Spokane, never needs to experience."
...
KXLY: Is that your Dad?
Dolezal: "Yeah, that's my dad."
KXLY: This man right here is your father? Right there?
Dolezal: "You have a question about that?"
KXLY: Yes, ma'am. I was wondering if your Dad really is an African American man?
Dolezal: "That's a very, I mean I don't I don't know what you're implying."
KXLY: Are you African-American?
Dolezal: "I don't, I don't understand the question. I did tell you that, yes, that's my dad. And he was unable to come in January."
KXLY: Are your parents, are they white?
Dolezal: "I refuse." Dolezal walks away and turns off her mic.
While the NAACP is backing Dolezal, the city of Spokane said Thursday it is investigating whether her claims regarding her ethnicity violated any city policies.
ABC News' attempts to reach Rachel, Ruthanne and Lawrence Dolezal today were unsuccessful.
ABC News' Jake Chang contributed to this report.