'This is not how I raised him,' mother of mail bombing suspect Cesar Sayoc wrote in exclusive letter to ABC News
Madeline Sayoc said her son has been "ill for a long time."
The mother of the man suspected of mailing more than a dozen suspicious packages to prominent politicians, media figures and celebrities said she did not raise her children to incite fear, describing her accused son as having been mentally ill "for a long time."
Madeline Sayoc, the mother of 56-year-old Cesar Sayoc, told ABC News in an exclusive letter sent by her attorney that she awoke from surgery last week to learn that he had been accused of mailing at least 14 suspicious packages addressed to liberal politicians and others who support liberal policies, such as Hillary Clinton, Joe Biden and Robert De Niro.
"While I have not lived with my son for 35 years or even heard from him in over four years, I cannot express how deeply hurt, sad, shocked and confused I am to hear that my son may have caused so many people to be put in fear for their safety," Madeline Sayoc wrote. "This is not how I raised him or my children."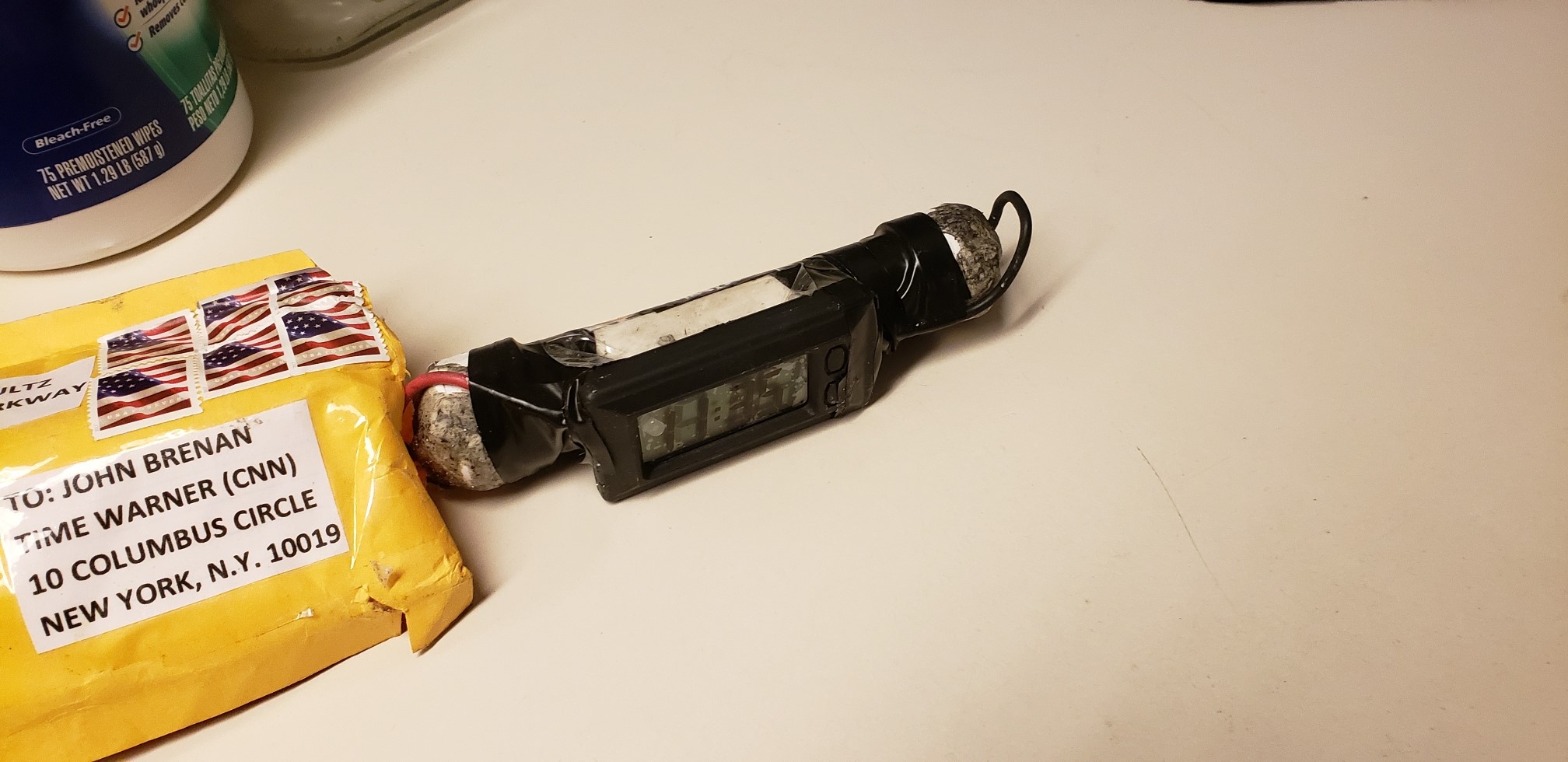 Madeline Sayoc said her son has struggled with mental illness for some time, adding that the nation has work to do in how it deals with mental health.
"My son has been ill for a long time and my family and I have tried, over and over again, without success to urge him to get the help he needs," she wrote. "We, in America, have a mental health crisis in this country and need to change laws to allow families to compel and require mental health treatment for those in need of such treatment before their illness worsens to where it is too late."
Sayoc's current attorneys have not commented on Sayoc's mental health.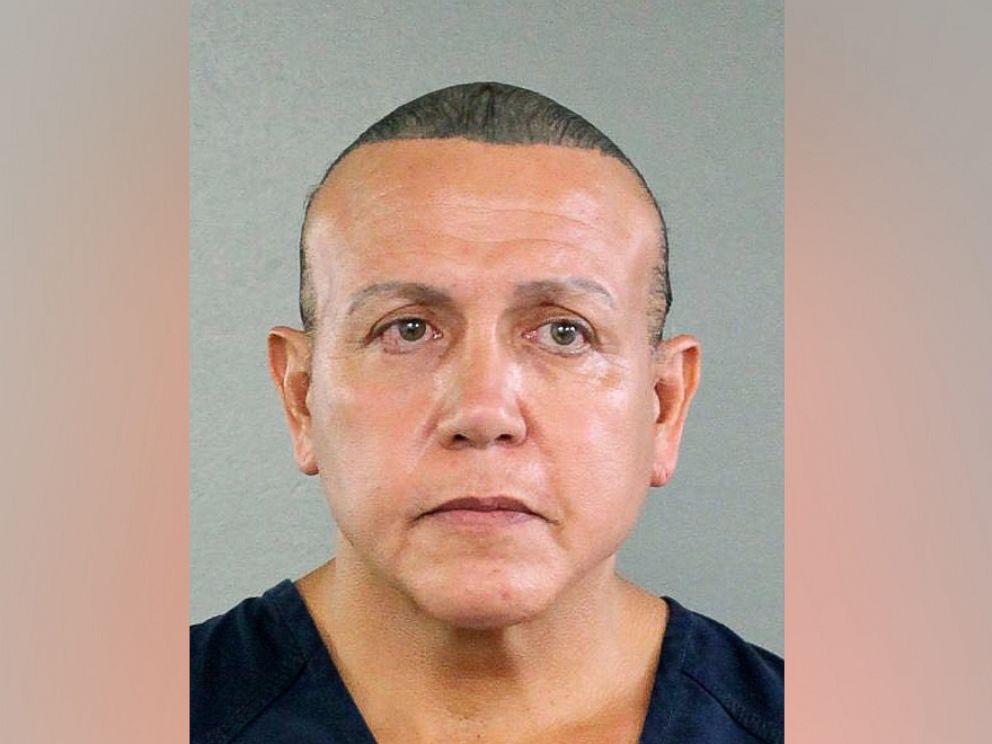 The mother also called upon President Donald Trump and other leaders to consider how their words can be viewed by some as "license to violently act out in our country."
"...Our political leaders, like our President Donald Trump, need to recognize that there are many sick people in this country who take their rhetoric and words of 'War with the Media' and 'War with the Democrats' to heart," she said. "...I beg President Trump and others to refrain from talk of War with fellow Americans and remembers, as Senator McCain taught us, that we may politically disagree but we are all patriotic Americans and all we want is a safe country for all Americans."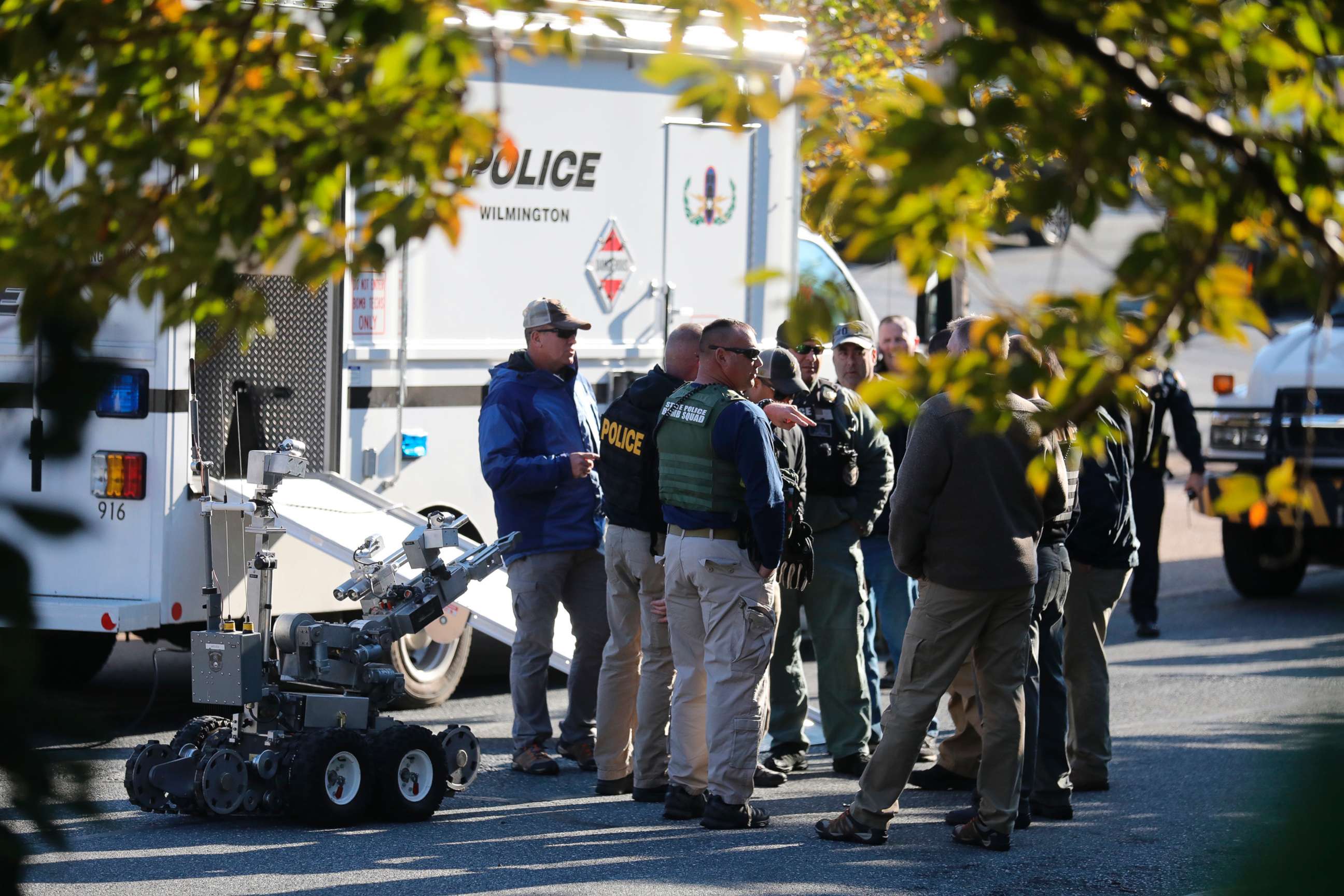 Daniel Lurvey, Sayoc's former attorney who represented him in his grand theft and petty theft charges in Miami-Dade and Broward Counties, expressed surprise that he was arrested for the string of suspicious packages, describing him as "a gentleman" with "no political agenda."
"He's as regular, non-political as can be," Lurvey told ABC News after Sayoc was arrested, adding also that he is "somewhat gregarious and friendly."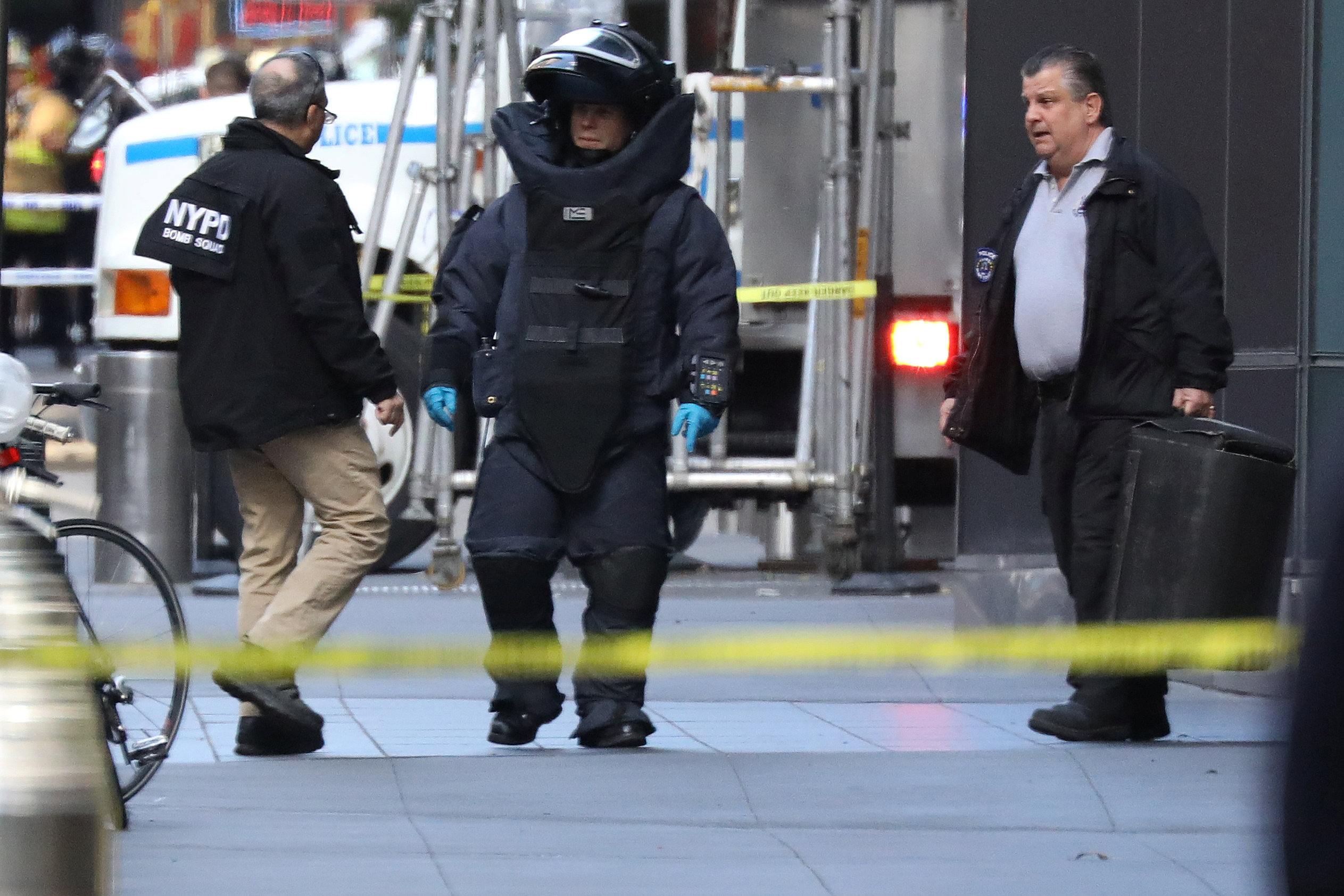 Sayoc was arrested on Oct. 26 after investigators tracked his cell phone to a parking lot in Plantation, Florida. Authorities identified him as the suspect after finding a fingerprint on one of the packages sent to Rep. Maxine Waters and matched it to a print Sayoc provided during one of his previous arrests.
Although he had not lived with his mother for years, his official residence is listed as her Florida, home. He had primarily been living in a white van covered in political stickers that is now being investigated.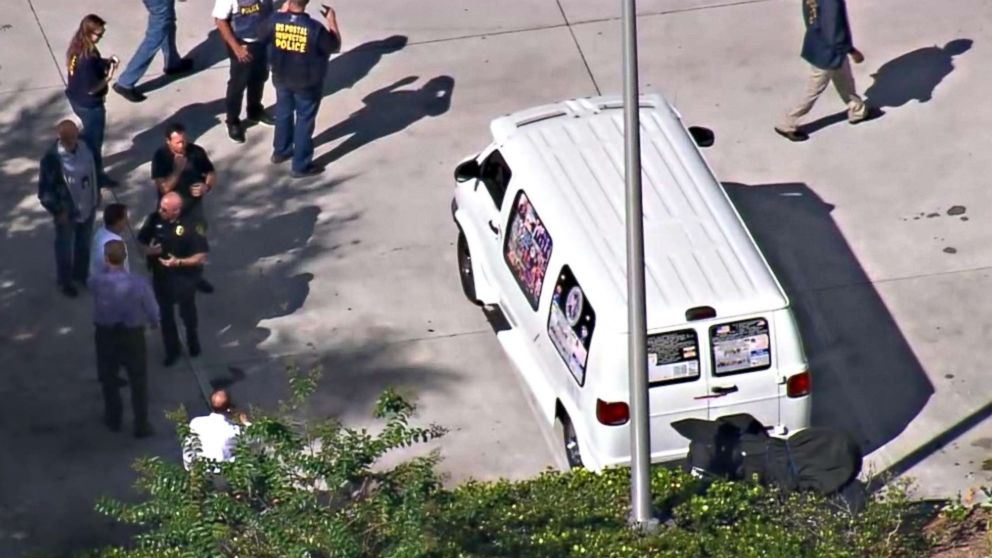 On Friday, Sayoc appeared briefly in federal court in Miami but waived his right to a pretrial detention hearing and agreed to be transferred to New York, where he will be tried for federal criminal charges including interstate transportation of an explosive, illegal mailing of explosives, threats against former presidents and certain other persons, threatening interstate communications and assaulting current and former federal officers.
"The magnitude of what has happened does weigh on him," Daniel Aaronson, one of Sayoc's private attorneys in Florida, told ABC News on Friday after the hearing. "He was the most respectful client that I have ever represented. When I heard his name in connection to this, I just stuttered and stammered that he could possibly be involved. It's just not the person that I know."
Another one of Sayoc's former attorneys, Miami-based lawyer Ronald Lowy, told ABC News after his arrest that Sayoc's mother is a committed democrat and that his alleged behavior is inconsistent with her political views.
ABC News' Santina Leuci, Justin Weaver and Morgan Winsor contributed to this report.