— -- Edward Potter, shaken to the core after his harrowing hourslong experience on a lifeboat during Hurricane Irma, returned to dry land and to the embrace of his loved ones Wednesday, but still mourning the loss of his first mate.
Potter is a third-generation shrimper, which his family credits for helping the Tarpon Springs, Florida, man survive the deadly storm as it raged over the Gulf of Mexico.
"He's been on the water since he was with his dad since he was a baby," Jayne Potter, his wife, told ABC Tampa affiliate WFTS-TV.
Edward Potter and his first mate, Carl Sheperd, were in their 75-foot fishing boat named Captain Eddie when they hit troubled waters.
They were about a week into their multiday shrimping trip to the Florida Keys when the storm that they thought they could outrun caught up to them and slammed the boat, according to The Tampa Bay Times.
"They were getting water in the engine room, and Edward was working on the engine room," their friend Rick Shalansky recalled to WFTS. "And we talked to Carl on the phone, and then we couldn't get in touch with them anymore."
Potter made it safely into his lifeboat but his first mate did not.
"Carl Sheperd was the best man ever," Potter told WFTS. "Best man, best friend, and I can't say anything more than that right now but I loved that man. And the city of Tarpon Springs is going to miss that man."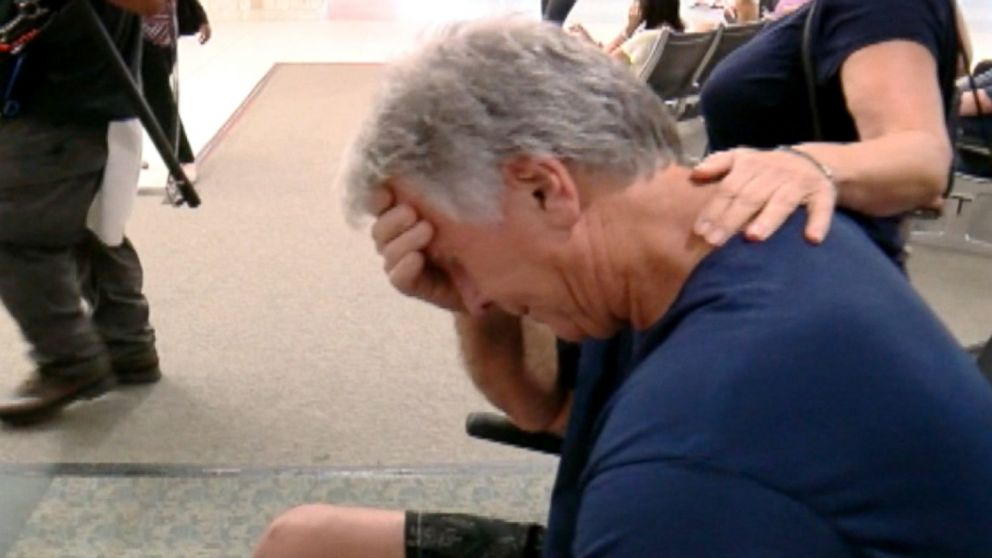 Potter drifted alone in the life boat for hours until a Carnival Cruise Line ship spotted him Sunday and rescued him.
Potter is thankful for the rescue, he told WFTS, but he still mourns the death of Sheperd.