A retired nurse was among those on a Southwest Airlines flight who tried in vain to help save an injured passenger when the plane's engine exploded in midair Tuesday.
"I did what any registered nurse would do," Peggy Phillips said in an interview this morning on ABC News' "Good Morning America" with co-anchor Robin Roberts.
About 20 minutes after takeoff from New York's LaGuardia Airport Tuesday, Phillips heard an "incredibly loud noise" aboard Flight 1380 as the distressed aircraft started to shake and oxygen masks dropped from the cabin ceiling, she said.
After putting on her mask and helping other passengers with theirs, Phillips saw flight attendants and other passengers rush to help someone several rows behind her, she recalled.
"I think we all knew at that point that something was terribly wrong," she said. "I knew something had happened, but I wasn't sure what."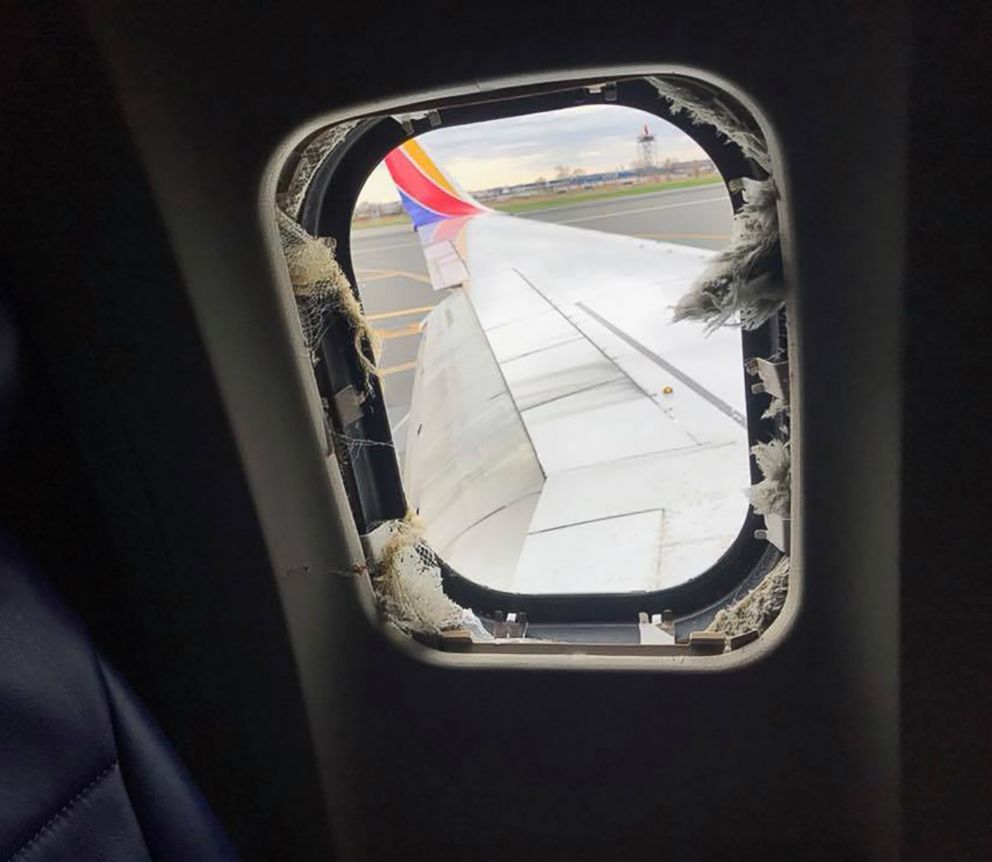 A passenger, Jennifer Riordan of New Mexico, was partially sucked out a shattered window near the jet's engine after it exploded, according to witnesses. Two other passengers managed to pull the woman back inside the plane.
That's when Phillips' training kicked in, she said.
"The minute they said, 'We need someone who knows CPR,' I got up and went back," she said on "GMA."
Phillips and an emergency medical technician onboard laid the woman down and immediately began administering CPR, while the pilot urged everyone to brace for an emergency landing.
Riordan died of blunt force trauma to her head, neck and torso, Philadelphia Department of Public Health spokesman James Garrow told ABC News Wednesday. Her death was listed as an accident, Garrow said.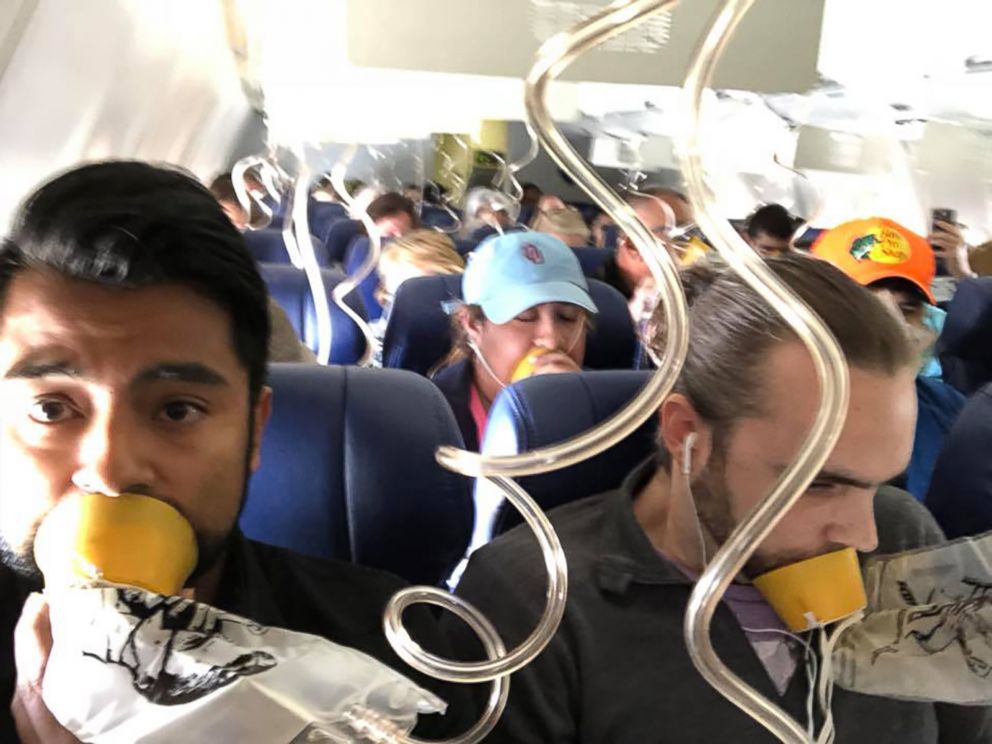 One passenger, Marty Martinez, logged into Facebook Live in hopes of reaching family members and friends during what he feared would be his final moments.
"All I could think of in that moment was, I need to communicate with my loved ones," Martinez told "GMA" in an interview this morning. "As everyone was putting on their oxygen masks, I was reaching for my laptop."
The pilot was forced to land the Boeing 737 at Philadelphia International Airport. The flight, which was en route to Texas' Dallas Love Field Airport, was carrying 144 passengers and five crew members at the time, officials said.
"It was just the most terrifying experience," Martinez said.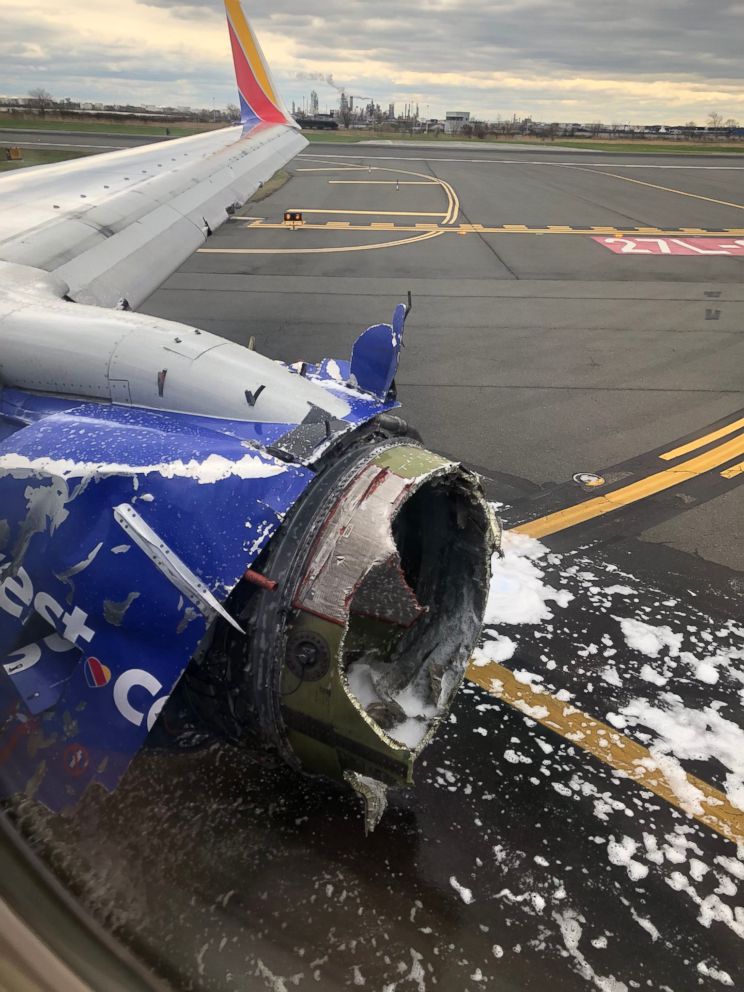 Riordan was transported to a hospital in Philadelphia where she later died, though officials did not immediately confirm how. Seven others suffered minor injuries and weren't taken to hospitals, officials said.
"Jennifer Riordan has passed away as a result of previously reported events on Southwest Airlines flight No. 1380," Riordan's family said in a statement obtained by ABC News. "Jennifer's vibrancy, passion and love infused our community and reached across our country. Her impact on everything and everyone she touched can never be fully measured."
Southwest Airlines CEO Gary Kelly expressed gratitude that no one else was seriously injured, but described the passenger's death as a "tragic loss."
"This is a sad day, and our hearts go out to the family and loved ones of the deceased customer," Kelly said at a press conference Tuesday afternoon.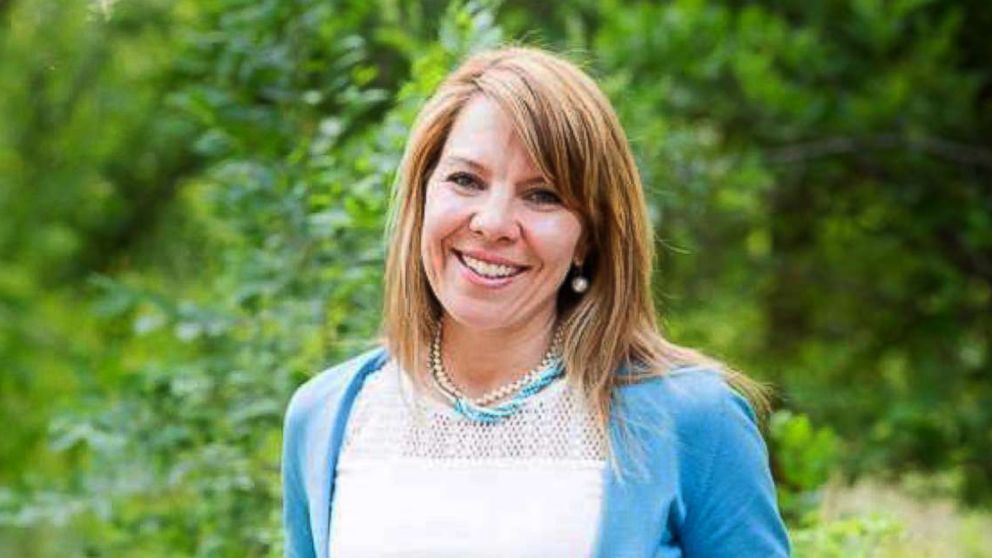 The National Transportation Safety Board and the Federal Aviation Administration are investigating the incident. Boeing said it is providing technical help to the investigation, with which Southwest Airlines is cooperating.
NTSB Chairman Robert Sumwalt described the emergency as engine failure. The crew reported damage to the main body of the plane, an engine and a window, according to the FAA.
Investigators will be poring through crew and training records, and interviews for the pilots and the flight attendants are ongoing, NTSB officials said in a press conference Wednesday.
No window materials were found inside of the airplane, and the side wall area around where the woman was killed has been removed for analysis, according to NTSB officials.
ABC News' Jeff Cook, Brian Hartman, Joshua Hoyos, Amanda Maile, Becky Perlow, Emily Shapiro, Jim Sicile, Louise Simpson and Daniel Steinberger contributed to this report.