The reward for information leading to the arrest of the killer of a 7-year-old Texas girl has been raised to $100,000 as investigators analyzed and compared shell casings from the crime scene to those of unsolved shootings in the Houston area.
Law enforcement officers are combing northeast Houston where a suspect, described by investigators as a white man driving a red pickup truck, opened fire on an African-American family's car, killing Jazmine Barnes and wounding her mother, LaPorsha Washington.
"We didn't do anything wrong to this man. It was something in his mind that he had planned on doing beforehand," Washington said during a news conference on Thursday afternoon. "This is something that I believe was a hate crime."
An official briefed on the investigation told ABC News Thursday that federal agents from the Bureau of Alcohol, Tobacco, Firearms and Explosives are comparing shell casings from Jazmine's shooting to those in other cases to see if there are any connections.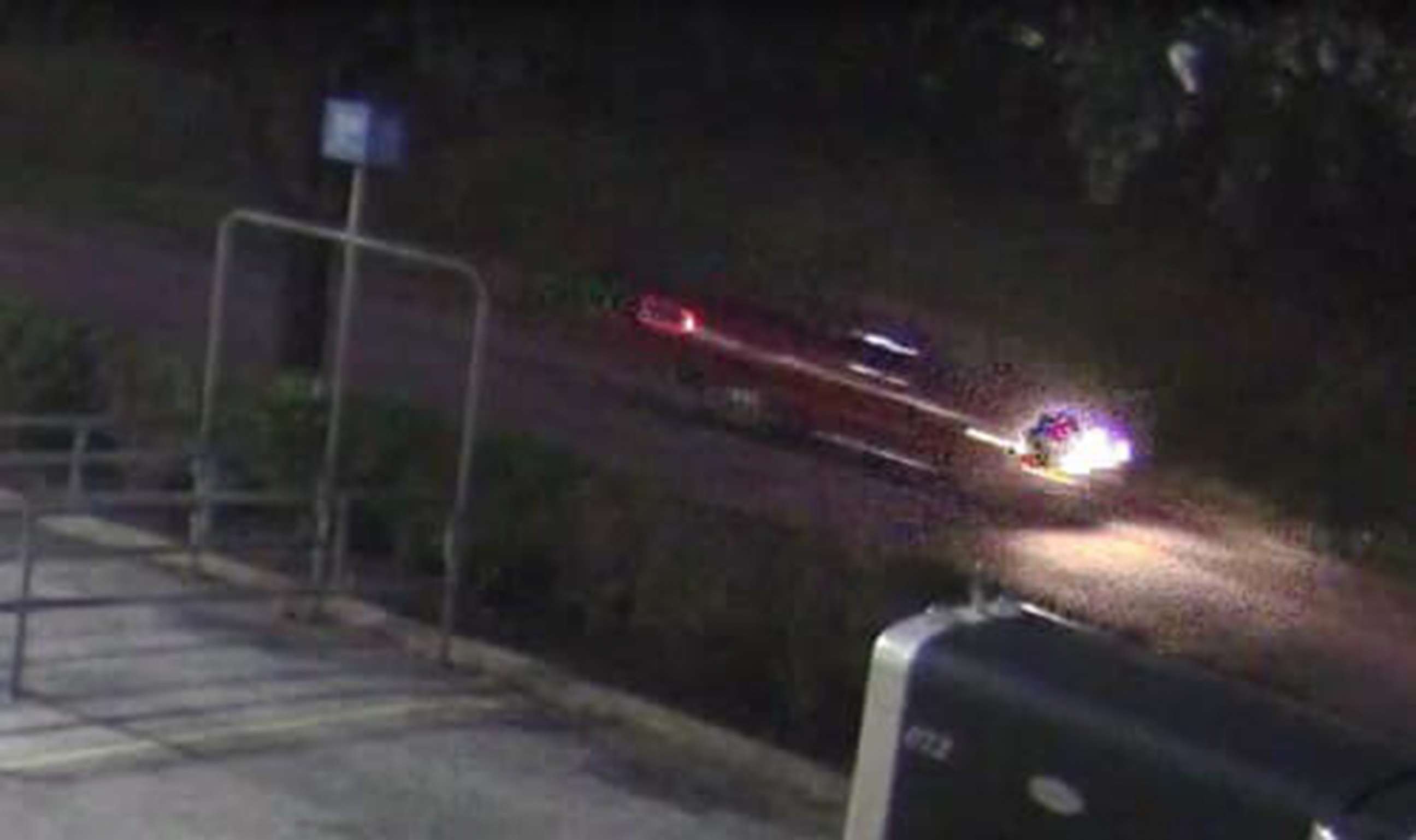 On Wednesday, Houston civil rights activists and religious leaders raised the specter that the random attack on Jazmine and her family was a hate crime and noted its similarities with an unsolved shooting in 2017 that left an African-American man seriously wounded.
A'Vonta Williams, now 22, was shot in an apparently random attack on Aug. 30, 2017, as he drove his car about 6 miles from where Jazmine was shot. Officials said Williams was shot by a white man driving a pickup truck.
Harris County Sheriff Ed Gonzalez said Wednesday that investigators from his agency are taking a fresh look at Williams' shooting to see if anything was missed.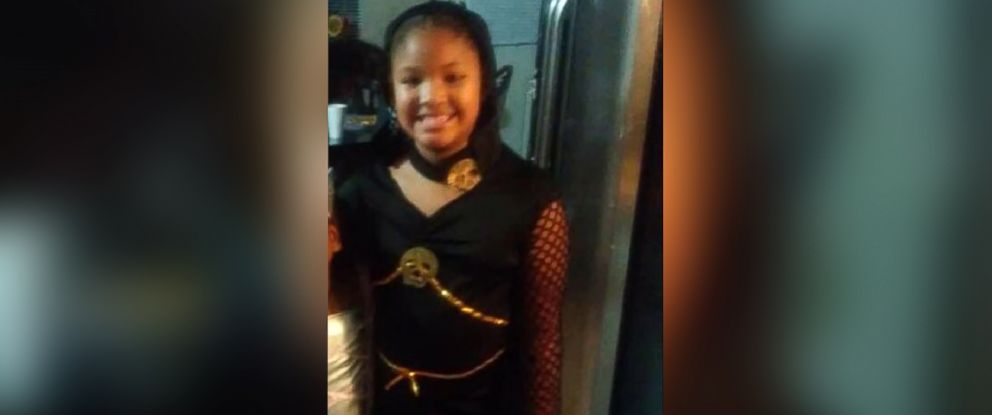 But Washington said she believes Williams' shooting and the attack on her and her four daughters "is not a coincidence."
"I don't know if he's out there sick, you know, doing this because he's getting off to it or whatever it is," said Washington, who suffered a bullet wound to the left arm in the unprovoked shooting while trying to shield her oldest daughter, Alxis Dilbert, 15. "But he's taking innocent lives and that's not fair. It's not right."
Gonzalez said he hopes Jazmine's sisters -- particularly Alxis, who got a glimpse of the gunman -- will help investigators come up with a composite sketch of the suspect to release to the public.
During Thursday's news conference, Alxis said she briefly saw the gunman and described him as white with blue eyes and wearing a black hoodie. She said he did not have a beard or glasses as some media outlets have reported.
"It was like a look into his car. You know like you're driving and you just look into somebody's car and make eye contact and look back," Alxis said of seeing the gunman.
Meanwhile, social justice activist and journalist Shaun King announced on Twitter Thursday afternoon that the reward for information leading to an arrest of Jazmine's killer has been raised to $100,000.
"We will not stop until we find this man and bring him to justice," tweeted King, a writer-in-residence at Harvard Law School's Fair Punishment Project.
The case has also prompted celebrities to get involved in supporting Jazmine's family and helping in the hunt for the killer.
DeAndre Hopkins, a wide receiver for the Houston Texans football team, pledged Thursday to donate his playoff game check this Saturday to pay for Jazmine's funeral. Hopkins stands to earn about $29,000 from the playoff game against the Indianapolis Colts.
"I have a 5-year-old daughter. It could have been anybody in that position on this team...anybody in this city...It's unfortunate," Hopkins told ABC affiliate station KTRK-TV in Houston.
Actresses Gabrielle Union and Olivia Wilde also spread the word on social media about the hunt for the killer.
"Find him. This evil monster," Union tweeted.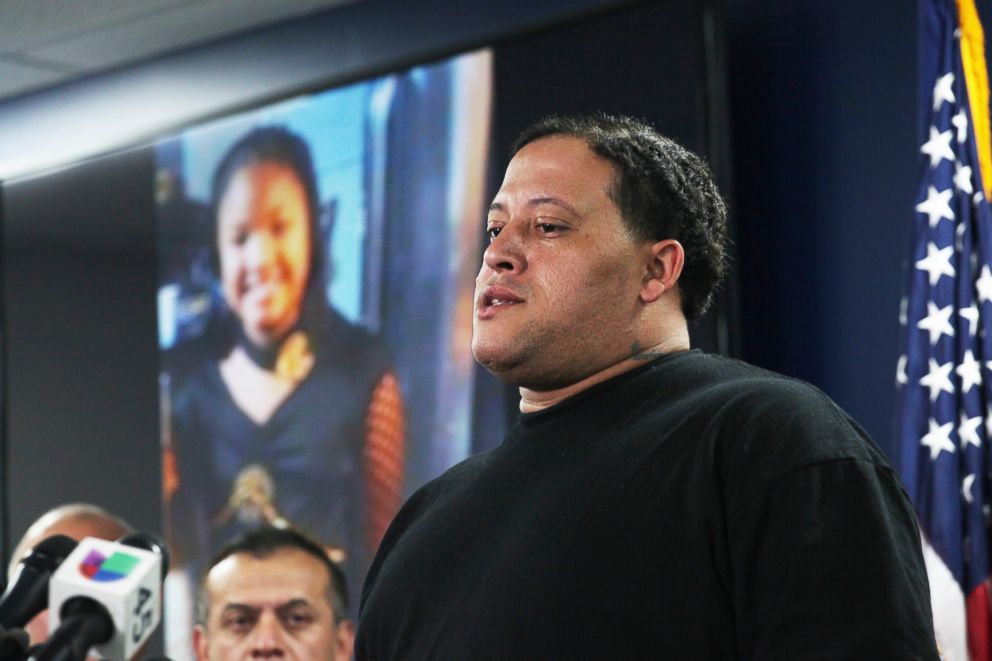 Wilde also took to Twitter, writing, "Please help find this murderer if you can."
Meanwhile, Jazmine's mother pleaded with the killer to give himself up.
"I feel like it's not going to be no amount of money," she said of the reward. "It's going to have to be him. His heart is going to finally get to him. His conscience is finally going to get to him. After he sees my child's face go across his TV so many times, he's going to turn himself in."
Jazmine's father, Christopher Cevilla, added, "Justice will prevail and I'm leading the charge."
"I won't stop, I won't quit. I don't care how long it takes. He's going to slip up somewhere and he's going down for sure," Cevilla said.
The family announced that a funeral and balloon release ceremony for Jazmine will be held on Tuesday at noon at the Green House International Church in Houston.
Local activists are also planning to hold a community rally at noon on Saturday outside a Walmart, close to where Jazmine was shot.
Washington spoke of the daughter who was taken from her, saying, "We are missing a piece of our puzzle."
"Jazmine loved music. She was a lovable person," Washington said. "She loved dressing up. She had told me she wanted to be a teacher. She was already trying to sit in my lap and drive. That's how much fun Jazmine is. She does not stop."
Alxis said her little sister was always "bossing people around."
Asked what she'll miss most about Jazmine, Alxis said, "Her smile."