In the wake of the hit ABC sitcom "Roseanne" being cancelled Tuesday following a racist tweet from the show's star Roseanne Barr, reactions poured in from around Twitter. While some slammed Barr's comments and praised the show being taken off the air, others questioning why the show was rebooted in the first place and lamented what the move will mean for the other cast members who are now out of a job.
In a statement, ABC Entertainment president Channing Dungey said that "Roseanne's Twitter statement is abhorrent, repugnant and inconsistent with our values, and we have decided to cancel her show."
Disney CEO Bob Iger added "There was only one thing to do here, and that was the right thing." Disney is the parent company of ABC Entertainment and ABC News.
The reboot of the '90s sitcom was lauded as a cultural phenomenon when it debuted, highlighted by a call between Barr and President Trump in March.
But some had raised concerns about the content of the show. Earlier this month, an episode aired that was centered around Islamophobia, with a Muslim family living next door to the Conners. In the show, Roseanne actually asks her sister if she thinks "terrorists" are living next door.
Then came today's bombshell. In a since-deleted tweet from early Tuesday morning, Barr made a comment that included a reference to "Planet of the Apes" and Valerie Jarrett, a former senior adviser to President Barack Obama. She later took down the tweet and wrote an apology.
"I apologize to Valerie Jarrett and to all Americans. I am truly sorry for making a bad joke about her politics and her looks," she wrote in the tweet. "I should have known better. Forgive me -- my joke was in bad taste."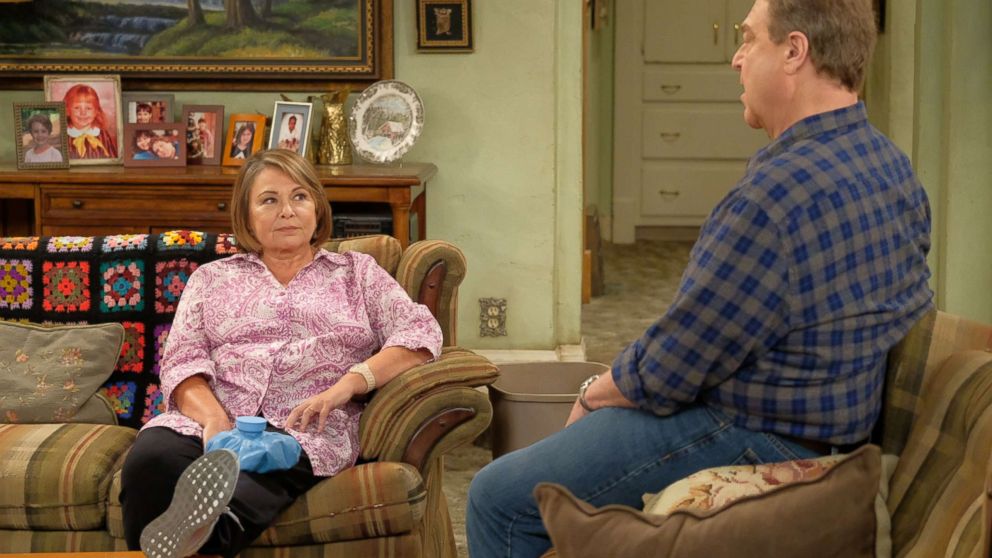 In the wake of the tweet, Barr's co-star Sara Gilbert panned her comments as "abhorrent" and comedian Wanda Sykes, a consulting producer, left the show.
More reactions poured in:
Acclaimed director Ava DuVernay chimed in to applaud Dungey for taking action.
"For the record, this is Channing Dungey," she wrote on Twitter. "Sitting on top of your world like a Queen in full judgement of your garbage and taking it out. #Roseanne."
The NAACP also commended Dungey for canceling the show after Barr's "appalling" comments.
"Roseanne Barr's comments were appalling and reminiscent of horrific time in our history when racism was not only acceptable but promoted by Hollywood. We applaud ABC for taking a stand against racism by canceling Roseanne today. We commend the network and its president Channing Dungey for placing the values of diversity, inclusion, and respect for humanity above ratings," said NAACP President and CEO Derrick Johnson in a statement.
Some were swift to praise the decision to give the show the axe.
But the move wasn't without its fair share of critics.
Then there was also the "free speech" debate.
And then there were those who expressed empathy for those who are now out of a job by no fault of their own.