— -- In a property on Long Island's Gold Coast sits one of several posh homes hidden from eyes of passers-by.
Hundreds of miles away, in Centreville, Maryland, is a 45-acre bucolic retreat, complete with a 33-room house that has a vault for fur and 3,000-bottle wine cellar.
Aside from offering what appeared to be pinnacle of luxury on some of the most desired pieces of land, the estates have another thing in common -- they're complexes owned and used by Russian governmental officials.
On Dec. 29, the White House under the Obama administration announced that both would be shuttered in retaliation for a series of cyberattacks that targeted U.S. political institutions during the election.
Now, the Trump administration faces intense pressure from both Russia and the U.S. Congress over the fate of the two compounds, with Russia threatening retaliation if the "dachas" aren't returned and Congress urging the administration not to return them. A resolution was not made at a meeting between Russian Deputy Foreign Minister Sergei Ryabkov and Under Secretary of State for Political Affairs Tom Shannon at a meeting Monday in Washington, D.C., where the compounds were a top issue.
"It would be an exaggeration to say that we are on the verge of finding a solution and resolving this situation," Ryabkov told Russian news agency TASS today.
The compounds still belong to Russia, but the Trump administration has considered returning them, despite strong opposition from Congress.
Here's a look at the history of each of the dachas.
Pioneer Point in Centreville, Maryland
The Russian-owned compound in Maryland is a 45-acre retreat on Pioneer Point, a peninsula where the Corsica and Chester rivers merge. The luxury retreat was shut down due to alleged Russian espionage, The Washington Post reported.
As of Dec. 30, Google Maps labeled the "Russian Embassy's Country Retreat" as "permanently closed." Google classified the property as an assisted living facility.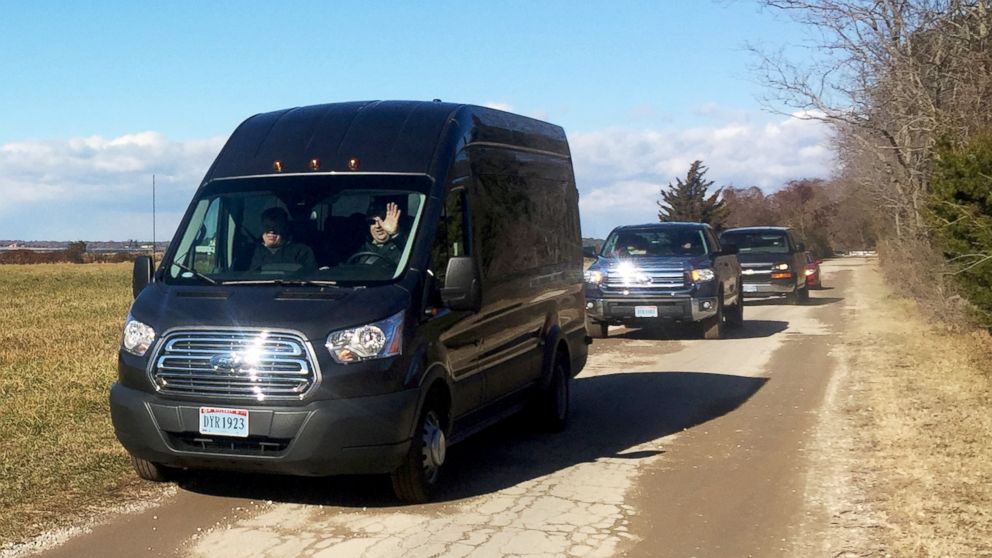 Pioneer Point was the estate of former DuPont and General Motors executive John J. Raskob, according to the Hagley Museum and Library. Raskob is best known for building the Empire State Building.
In 1972, the Soviet government paid $1.2 million -- in cash -- for two Raskob mansions to be used as a vacation spot for diplomats, The New York Times reported. At the time, a local newspaper reported "fears of nuclear submarines surfacing in the Chester River to pick up American Secrets and defectors," according to the Washington Post. But, the abundance of dinner parties, caviar and vodka eventually won the locals over.
The property included 33 rooms, 13 fireplaces, a refrigerated storage vault for fur and a 3,000-bottle wine cellar. Also featured on the property were about a mile of sandy beach, a swimming pool, two tennis courts, soccer fields and a goldfish pond, according to the Times.
The Russian occupants later added to the estate by making a deal with the U.S. State Department, which received two properties in Moscow in return, according to the Washington Post.
Property in Upper Brookville, New York
A Russian compound in Upper Brookville, New York, was also shut down, the town's mayor confirmed to ABC News in December.
Obama expelled 35 Russian nationals and sanctioned five Russian entities and four individuals for the "acting in a manner inconsistent with their diplomatic status," the White House said. The president said the actions "follow repeated private and public warnings" that have been issued to the Russian government, adding that they are a "necessary and appropriate" response to "efforts to harm U.S. interests in violation of established international norms of behavior."
Russia had planned to retaliate but Russian President Vladimir Putin rejected a recommendation from his foreign minister to expel 35 U.S. diplomats.
"We will certainly response adequately … and it will be determined in line with decisions adopted by the Russian President," Kremlin spokesman Dimitry Peskov told reporters in December.
ABC News' Aaron Katersky and Conor Finnegan contributed to this report.
Editor's Note: An earlier version of this story reported that the compound in Glen Cove was being shuttered. New information indicates it is a compound in Upper Brookville instead.