— -- The 14 slain victims of Wednesday's California rampage included 12 San Bernardino County employees, officials said.
Here is the complete list of the dead, not including the two shooters.
Nicholas Thalasinos
Age: 52
Hometown: Colton, Calif.
Nicholas Thalasinos had been a health inspector for a dozen years and was also suspected shooter Syed Farook's co-worker.
Nicholas's wife, Jennifer Thalasinos, told ABC News, "We've been together for 14 years."
"He was just a very good man; always there to help out."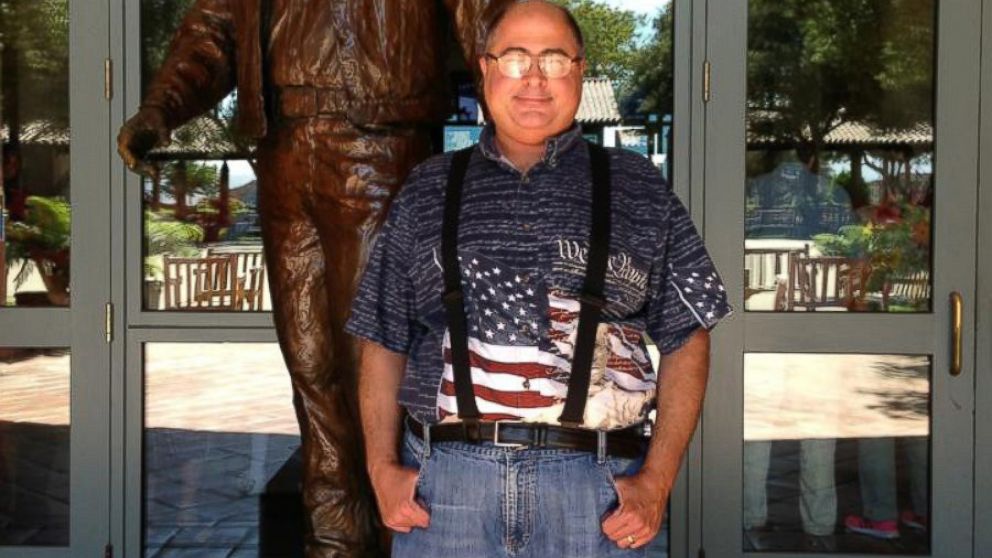 Daniel Kaufman
Age: 42
Hometown: Rialto, Calif.
Ryan Reyes had hoped his boyfriend, Daniel Kaufman, 42, had survived, after seeing a post on Facebook saying he'd been injured but was alive.
"It was hard to watch the family members that were getting reunited and not knowing anything about what happened to Daniel," Reyes told ABC News.
But after visiting the hospital, Reyes learned the worst.
"The world will suffer from having one less person like him," Reyes says.
The last message Ryan texted to Daniel: 'I love you."
Michael Wetzel
Age: 37
Hometown: Lake Arrowhead, Calif.
The wife and children of Wetzel have paid tribute to him.
He was in a meeting when the shooting started.
"He was my best friend and incredible father who was loved by all," Renee Wetzel told ABC News.
Celia Behar, family spokeswoman for the Wetzel family, said, "They are very overwhelmed; they're six kids who have lost their father."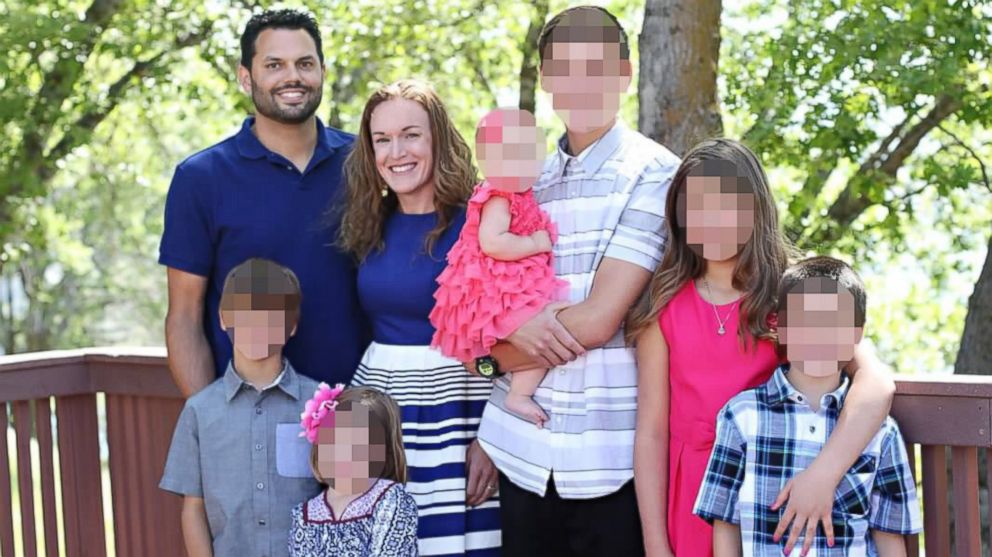 Shannon Johnson
Age: 45
Hometown: Los Angeles
Johnson worked as an environmental health specialist for 10 years.
An official statement from his family and friends said, "Shannon was a generous, fun-loving soul, who very much loved his family and friends. Shannon was a protector to all of those he loved. Shannon was friendly and easy to know, making friends everywhere he traveled. He loved his job as a Health Inspector. He also loved his community and his fellow co-workers. Shannon lived a quiet and private life in his home in Los Angeles. He loved taking long walks throughout the city, going to concerts, and hanging out at his favorite tattoo parlor.
"He truly enjoyed laughter, conversation, music, and his pets. Shannon believed in the greatness of love, equality and kindness and treated others accordingly. All who knew him will miss him more than we can ever say, and our thoughts and prayers are with the other families who are grieving the loss of their loved ones."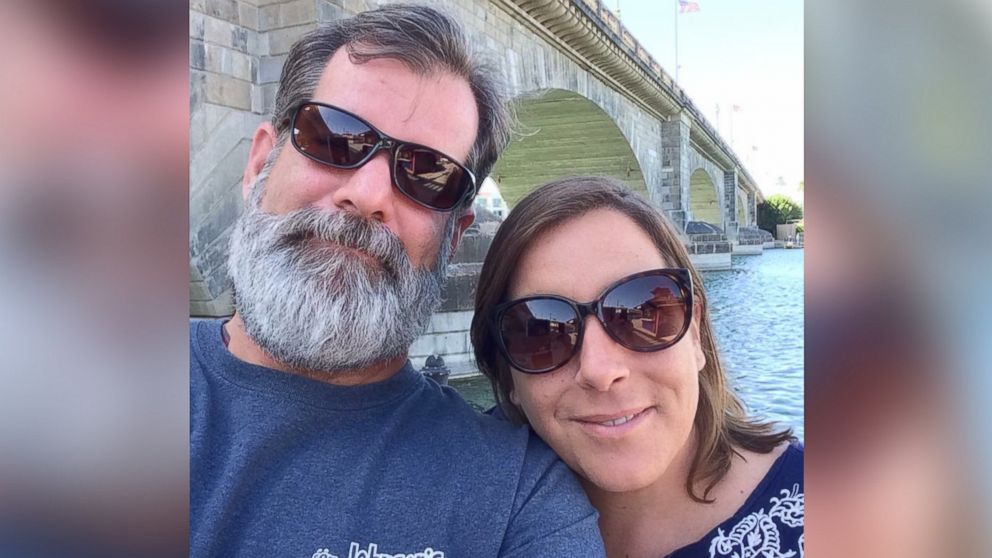 Age: 31
Hometown: Santa Ana, Calif.
Nguyen's friend wrote in an online fundraiser that she was "an incredible person with a contagious smile" who "had a heart bigger than the sun."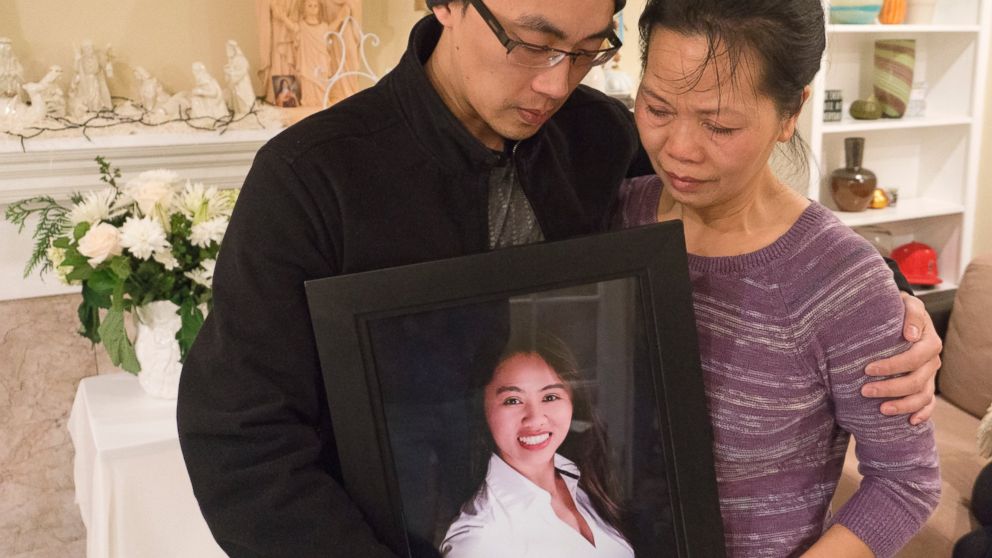 Yvette Velasco
Age: 27
Hometown: Fontana, Calif.
In a statement her family called Velasco an "intelligent, motivated, and beautiful young woman who was full of life and loved by all who knew her."
"We are devastated about what happened, and are still processing this nightmare," her family said in a statement to ABC News. "We ask that you please respect our family's privacy in order to grieve our loss."
Velasco is survived by her parents and her three sisters.
Bennetta Bet-Badal
Age: 46
Hometown: Rialto, Calif.
Aurora GodoyAge: 26
Hometown: San Jacinto, Calif.
Isaac Amanios
Age: 60
Hometown: Fontana, Calif.
Harry Bowman
Age: 46
Hometown: Upland, Calif.
Sierra Clayborn
Age: 27
Hometown: Moreno Valley, Calif.
Robert Adams
Age: 40
Hometown: Yucaipa, Calif.
Juan Espinoza
Age: 50
Hometown: Highland, Calif.
Damian Meins
Age: 58
Hometown: Riverside, Calif.
Get real-time updates as this story unfolds. To start, just "star" this story in ABC News' phone app. Download ABC News for iPhone here or ABC News for Android here.