A woman was fatally shot and three others were injured in a shooting during a Passover celebration at a San Diego synagogue Saturday, officials said.
The shooting happened about 11:30 a.m. local time at the Chabad of Poway synagogue.
The suspect, identified as 19-year-old John Earnest of San Diego, appeared to fire more than 10 rounds before leaving the synagogue, a law enforcement source told ABC News, noting that it all happened very quickly.
"[We were] outside in front of our house and heard about six gunshots, a pause, some yelling and then another six or seven gunshots," neighbor Chris Folts said, adding that he went inside to call 911.
During a news conference, San Diego Sheriff Bill Gore said that the shooter had an AR-15 style assault weapon.
The four victims were transported to Palomar Medical Center, where one of them, a 60-year-old woman, died. She was identified by the synagogue as Lori Gilbert Kaye.
The three others, including a 1-year-old girl, are in stable condition, said Dr. Michael Katz, a trauma doctor where the victims were taken.
The sheriff said "some digital evidence" possibly ties Earnest to last month's mosque arson in Escondido, California, but would not elaborate. While authorities are reviewing writings Earnest allegedly posted online, they have confirmed he has no known connection to white supremacist groups.
Minoo Anvari, whose husband was inside the synagogue, said that she was with a customer when he called her.
Anvari said that he told her, "One of my friends ... is down. They took her to [the] hospital. The rabbi lost two fingers. But in spite of bleeding, he was trying to finish his speech. He was telling all the people who know him, 'Be strong. ... God helps us, God helps [our] country.'"
Katz said the rabbi and the deceased woman were hit by "shrapnel from bullets."
An off-duty border patrol agent was inside the synagogue during the shooting. The agent chased Earnest outside as he attempted to flee and fired at the alleged gunman, striking his vehicle, Gore said.
Earnest was taken into custody after a K-9 officer saw him on the freeway, after which he jumped out of his car and put his hands up, San Diego Police Chief David Nisleit said during the conference.
Officers saw a rifle in the front seat of the Earnest's vehicle, he added.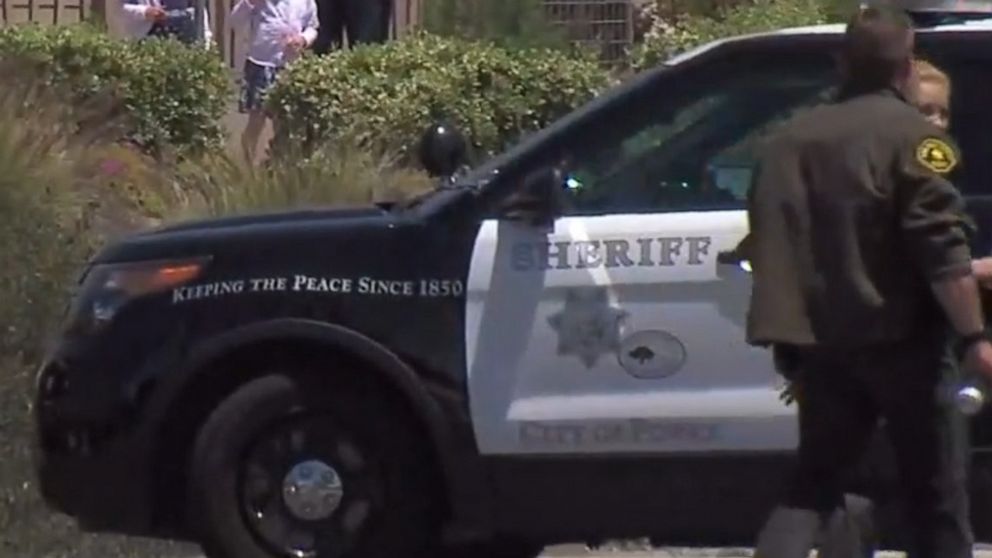 The mayor of Poway tweeted Saturday afternoon, saying "hate has no place in ANY community...least of all Poway."
"The Poway I know comes together as we did just a few weeks ago... We always walk with our arms around each other and we will walk through this tragedy with our arms around each other," Mayor Pete Vaus said during the news conference. "We will get through this."
President Donald Trump also tweeted about the incident, praising law enforcement for their "outstanding job."
Relatives looking for their loved ones and synagogue-goers who were separated from the shooting were advised to go to Poway High School at 15500 Espola Road.
The shooting comes six months to the day that 11 people were killed in a shooting at the Tree of Life synagogue in Pittsburgh. It also occurred on the last day of Passover in a synagogue whose members are part of one of the largest and most widely known Orthodox Jewish communities in the world.
With the Chabad movement based in Brooklyn, New York, the New York Police Department said it was "closely monitoring" the situation and increasing patrols and presence at houses of worship out of an abundance of caution.
ABC News' Christopher Donato contributed to this report.