George Santos makes 1st court appearance after pleading not guilty to 13 counts
The embattled congressman is facing accusations of fraud and other charges.
Rep. George Santos of New York appeared briefly in federal court on Long Island Friday for what attorneys called a "basic status conference" as the criminal case against him moves forward.
It was the first court appearance since the embattled Republican congressman pleading not guilty last month to a 13-count indictment accusing him of fraud, money laundering and theft of public funds.
The government has turned over more than 80,000 pages of material to Santos' legal team, prosecutor Ryan Harris told the judge, kicking off discovery in the case.
Santos, who has denied wrongdoing, said nothing throughout the hearing.
His attorney, Joe Murray, told the judge they have had a "wonderful working relationship" with the government so far, and requested the next hearing occur in September -- saying they would use the August congressional recess to review documents.
When the judge suggested Sept. 14 as the next date, Murray noted that Santos would already be in back in session.
The next court date was then scheduled for Sept. 7.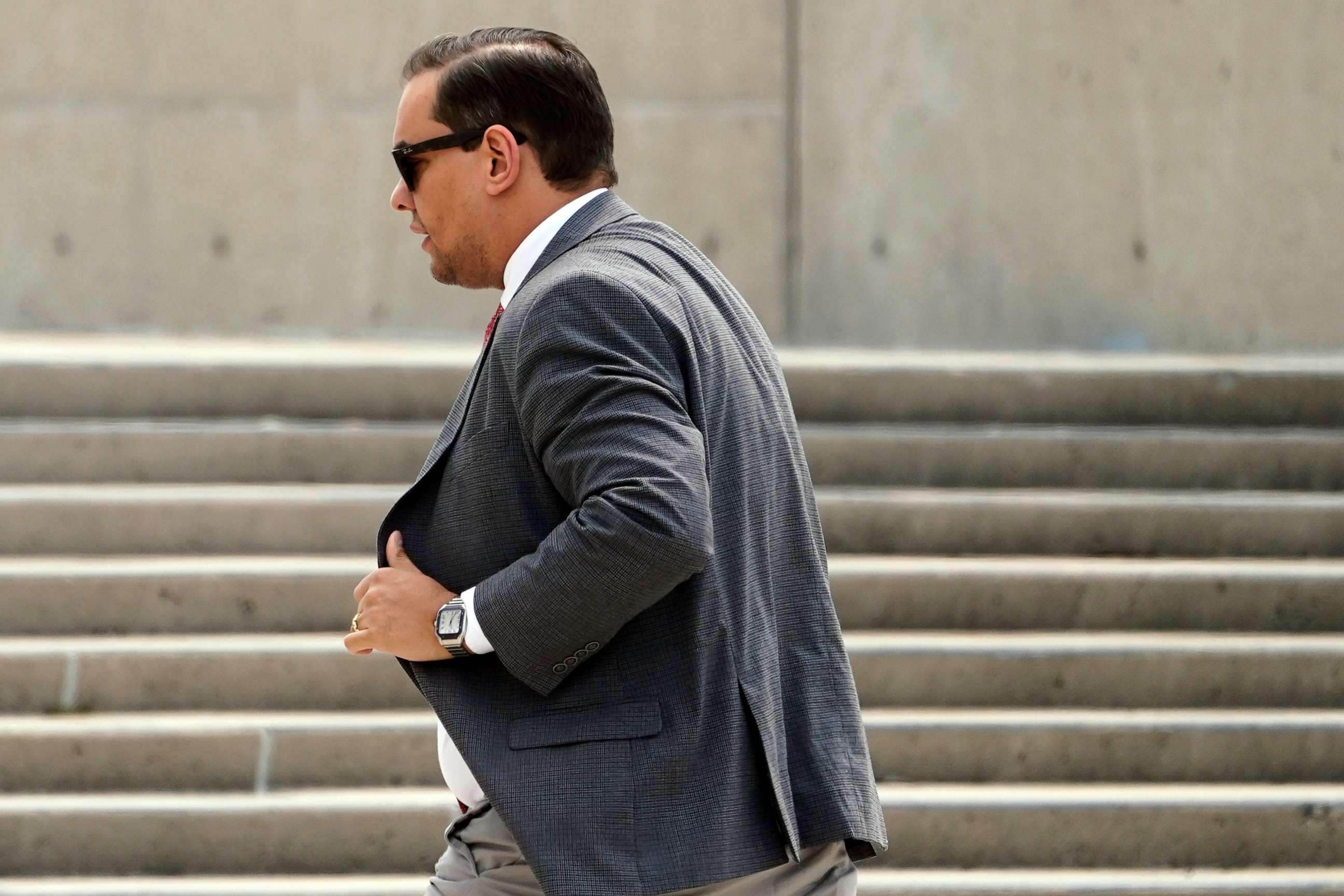 Friday's appearance comes a week after it was revealed that Santos' father and aunt guaranteed his $500,000 bond, according to court documents that were unsealed over the congressman's objection.
ABC News' Rachel Scott was first to report that Santos' bond was guaranteed by Gercino dos Santos Jr. and Elma Santos Preven.
Under the terms of the bond, neither of them were required to provide any funds for Santos' release -- only to be financially responsible "if the defendant does not comply with the conditions" of his release.
Santos maintained that he objected to the names being unsealed out of fear of harassment.
"I can handle that; I ran for public office," he told reporters. "They did not; they're private citizens."
Santos, who has been accused of misrepresenting large swaths of his employment record, his education, and his family history, has admitted that he lied about portions of his background while running for Congress.
He's also facing an investigation by the House Ethics Committee, which issued a rare letter last week stating that the committee had issued more than 30 subpoenas and more than 40 voluntary requests for information in their probe.
The panel also said it had expanded its probe to look into allegations of unemployment insurance fraud.