— -- Track Palin, the oldest son of former Alaska governor and Republican vice presidential candidate Sarah Palin, was arraigned Sunday in Alaska on domestic violence charges in an incident involving his parents, online court records show.
Track Palin, 28, was arraigned Sunday morning in a courthouse in Palmer, Alaska, and charged with one count of felony burglary, one count of fourth-degree assault and one count of fourth-degree criminal mischief for causing property damage of $250 to $999, according to court documents.
According to an affidavit filed by Wasilla police officer Adam LaPointe, it was Sarah Palin who called police to say her son was "freaking out and was on some type of medication."
When police arrived at a home at approximately 8:37 p.m. on Saturday evening, the affidavit states, police encountered Todd Palin, Track Palin's father, leaving the residence in a vehicle with "injuries to his face and head, based on the visible blood running down his face."
In a second vehicle leaving the home was Sarah Palin, described as "visibly upset," according to the affidavit.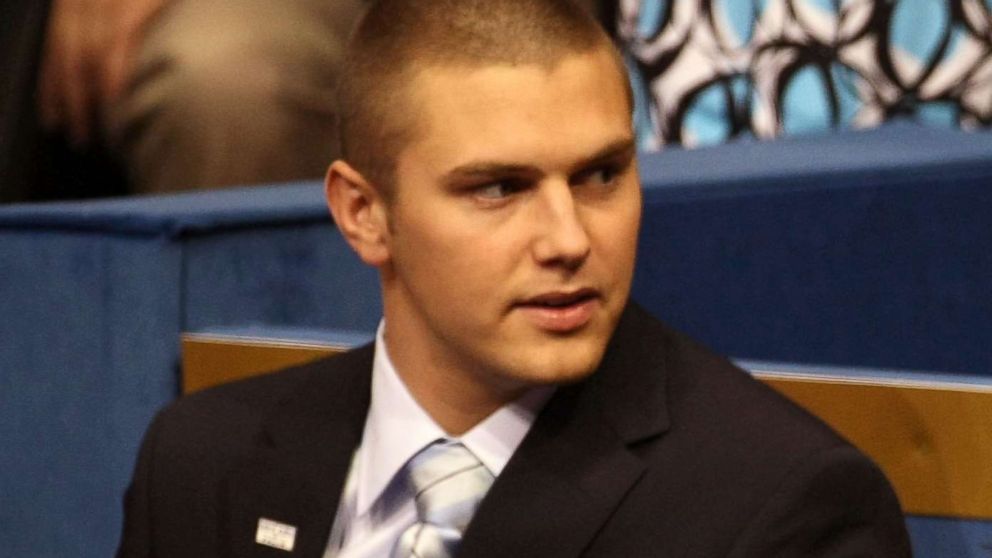 The police account said Track Palin could be heard yelling from inside the house and was detained without incident only after multiple attempts at communicating with him.
Police records show that Track Palin told the arresting officer there was a dispute with his father over a vehicle.
According to the affidavit, "Track stated that he had a disagreement and that there had been threats made between them. Track stated that he then drove over to Todd's house and when he arrived Todd had a gun in his hand. Track stated that he attempted to open the front door. When the door did not open he looked through the window next to the door and saw Todd pointing a gun at him. Track stated he told Todd to shoot him several times."
Track Palin then said he broke the window and "went through the broken window and disarmed Todd and put him on the ground. While Track had Todd on the ground he started hitting Todd in the head. Todd was able to get away from Track and get out of the residence," the affidavit states.
In a later interview, Todd Palin said that he retrieved his pistol to "protect his family" and that "when Track arrived, Todd decided that he was not going to shoot his son when Track came through the window."
Sarah Palin was the mayor of Wasilla from 1996 until 2002 and served as governor of the state from 2006 to 2009. In 2008 she was the GOP nominee for vice president, with presidential nominee Sen. John McCain of Arizona. McCain and Palin lost the election to Democrats Barack Obama and Joe Biden.
This is not the first time Track Palin has been arrested on domestic violence charges. In January 2016 he was arrested, also in Wasilla, on domestic violence charges, including fourth-degree assault, interfering with a domestic violence report and misconduct involving weapons in the fourth degree.
According to court documents, the charges of assault and interference with a domestic violence report were dismissed, and Track Palin pleaded guilty to the charge of misconduct with weapons in the fourth degree, including possessing a weapon while intoxicated.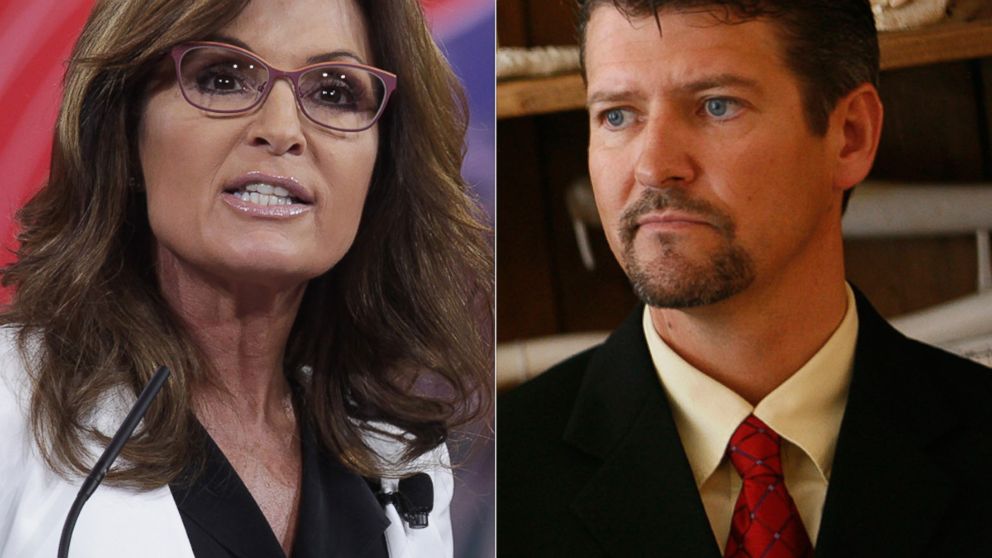 After that arrest, Sarah Palin suggested he was suffering from post-traumatic stress disorder , sustained after a yearlong deployment in Iraq.
"I guess it's kind of an elephant in the room, because my own family — going through what we're going through today," she said at a campaign event for then–GOP presidential candidate Donald Trump in Oklahoma on Jan. 20, 2016. "My son, a combat vet, having served in a Stryker brigade for you all, America, in the war zone, but my son, like so many others, they came back a bit different."
She added, "I can certainly relate with other families who feel these ramifications of some PTSD."
According to court documents, a preliminary hearing on the new charges has been scheduled for Dec. 27.
An attorney for Todd and Sarah Palin, John Tiemessen, did not immediately respond to a request for comment.