— -- A South Carolina resident has contracted an infection from rare brain-eating amoeba after swimming in the Edisto River in Charleston County, according to the South Carolina Department of Health and Environmental Control (SCDHEC).
Lab tests conducted by the U.S. Centers for Disease Control and Prevention confirmed that the infection resulted from exposure to the organism Naegleria fowleri. The infection is fatal in about 95 percent of cases, according to the SCDHEC.
"Naegleria fowleri causes the disease primary amebic meningoencephalitis (PAM), a brain infection that leads to the destruction of brain tissue. In its early stages, symptoms of PAM may be similar to symptoms of bacterial meningitis," the CDC states on its website. "The disease progresses rapidly and usually causes death within about five days."
Dr. Linda Bell, an SCDHEC epidemiologist, said in a statement, "This organism occurs naturally and is all around us and is present in many warm water lakes, rivers and streams, but infection in humans is very rare. In fact, there have been fewer than 40 cases reported nationwide in the past 10 years."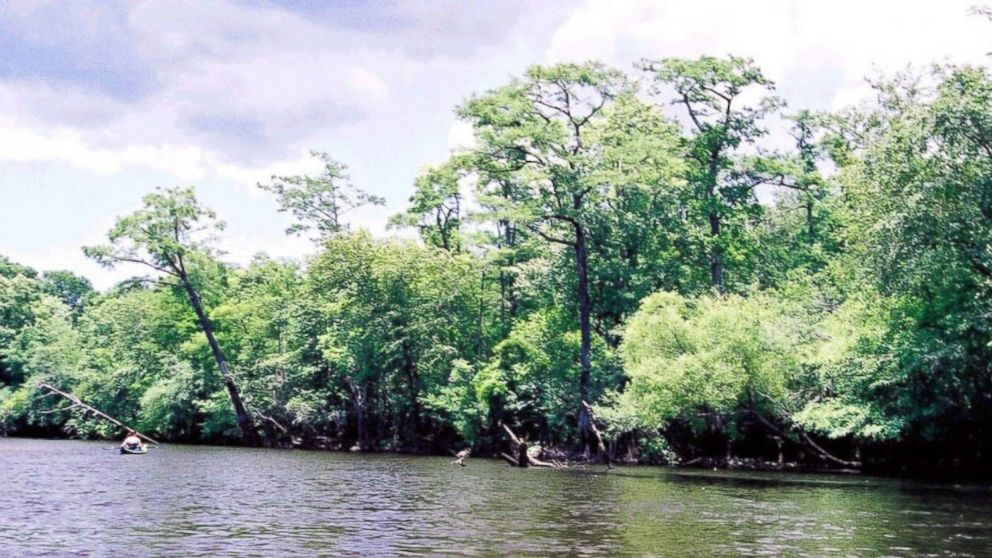 Naegleria fowleri is found only in freshwater bodies, not in saltwater.
Infection can result if water containing the organism enters a person's nose. To prevent infection, Bell advises avoiding swimming in or jumping into bodies of warm freshwater when water levels are low. She also recommends holding one's nose underwater or using a nose plug. A person cannot be infected by drinking water containing the amoeba, she says.
Heather Woolwine, spokeswoman for the Medical University of South Carolina, confirmed to ABC News that a person was being treated at the facility for the infection but could not provide any further information.
Dr. William Schaffner, an infectious-disease expert, told ABC News earlier this year that avoiding all freshwater may be impractical, since Naegleria fowleri amoebas "are in small numbers everywhere."
"They go hibernate in the wintertime. They're part of natural environment," he said.
Early symptoms of Naegleria fowleri infection include headache, fever, nausea and vomiting. Later symptoms are stiff neck, confusion, lack of attention to people and surroundings, lack of balance, seizures and hallucinations, according to the CDC.
ABC News' Gillian Mohney contributed to this report.