Tragedy struck at a high school in Florida exactly one month ago, and now tens of thousands of students across the country and the world are rallying in solidarity.
Seventeen people were killed at Marjory Stoneman Douglas High School in Parkland, Florida, on Feb. 14. But this school shooting is different.
The school's students have become outspoken activists, pushing for gun control. President Donald Trump has met with some of the students and faculty as well as lawmakers about what can be done to quell gun violence. Florida Gov. Rick Scott this month signed a bill that raises the legal age to buy a gun, among other restrictions.
Here's a rundown of the emotional events that transpired in the past month.
Wednesday Feb. 14: Parkland shooting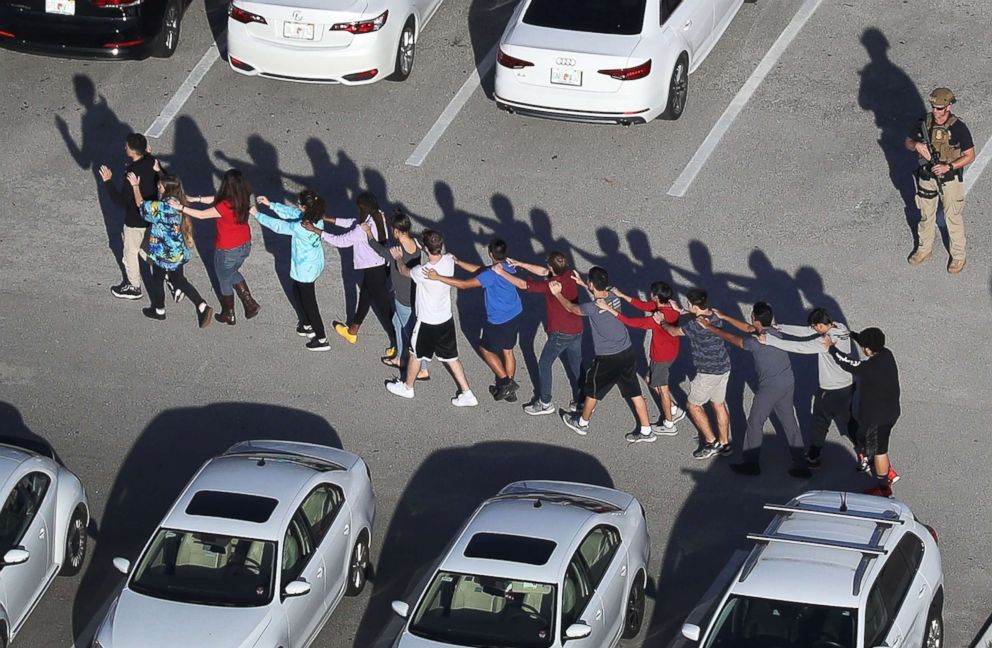 A shooter opened fire at his former high school, killing 17 people and sent students running for their lives.
Student Michael Katz told ABC News he heard "screaming everywhere. I just got underneath my teacher's desk."
March for Our Lives 2018
Hundreds of thousands of Americans took to the streets in cities across the U.S. on March 24, 2018, in the biggest protest for gun control in a generation, spurred largely by the shooting that took place on Valentine's Day at Marjory Stoneman Douglas High School in Parkland, Fla., where 17 people died.

Students from Centreville, Va., wear targets on their chests as they arrive for the March for Our Lives rally on March 24, 2018, in Washington, D.C.undefined
The suspect, 19-year-old Nikolas Cruz, was taken into custody off campus. He slipped out of the school after the shooting by blending in with other students who were trying to escape, according to two law enforcement sources and an eyewitness.
Fourteen students, between the ages of 14 and 18 years old, and three staff members were killed in the shooting.
Friday Feb. 16: An emotional vigil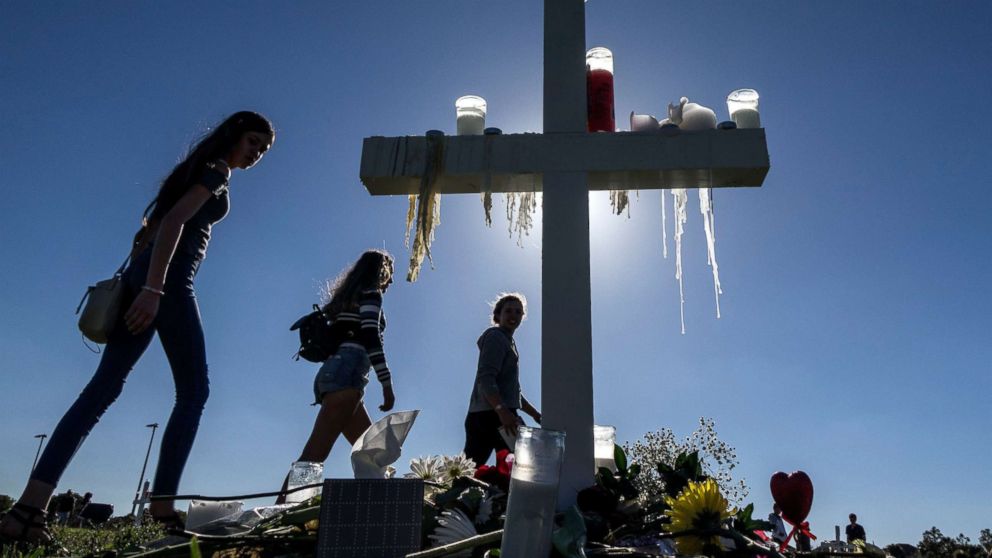 Hundreds of people attended a local vigil in honor of the slain and injured victims, and it marked one of the first public calls for gun reform.
Broward County Sheriff Scott Israel pointedly said, "If you are an elected official and you want to keep things the way they are and not do things differently, if you wanna keep the gun laws as they are now -- you will not get re-elected in Broward County."
Wednesday Feb. 21: Looking for legislative action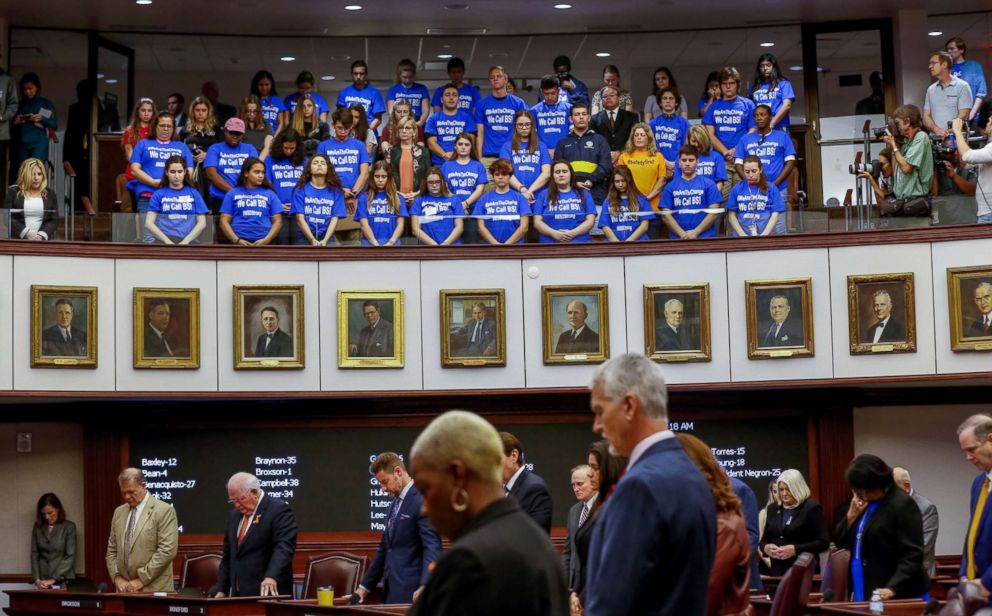 Students from Marjory Stoneman Douglas appeared at two very different, high-profile events that had similar missions: to enact changes in gun policy.
Students boarded buses for the six-hour trek to the state capital of Tallahassee to meet with lawmakers. But just as the students started on their journey, state lawmakers voted down a measure to ban purchases of assault rifles like the one used in the Parkland shooting.
Several other students and families impacted by the Marjory Stoneman Douglas shooting, as well as those from a number of other mass and school shootings, gathered at the White House to participate in a listening session with Trump.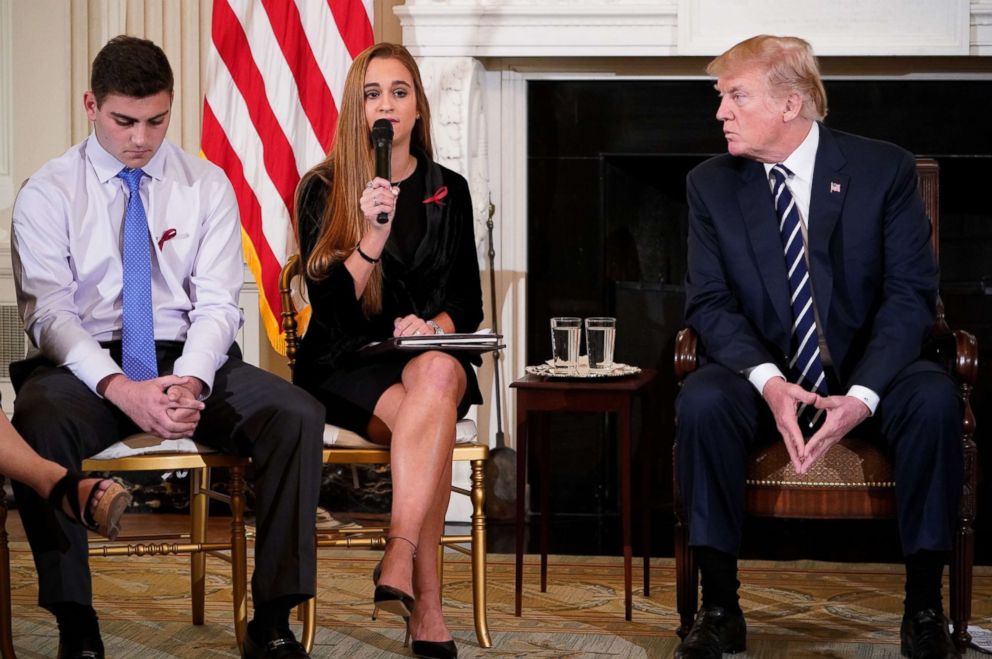 There was the story of Samuel Zeif, a Marjory Stoneman Douglas High School shooting survivor, who, through tears, told of frantically texting his loved ones and then realizing his brother was in a classroom on a floor above him, where the shooting was happening.
"Let's be strong for the fallen who don't have a voice to speak anymore," said Zeif, who turned 18 the day after the shooting. "And let's never let this happen again. Please. Please."
Thursday Feb. 22: CNN holds a town hall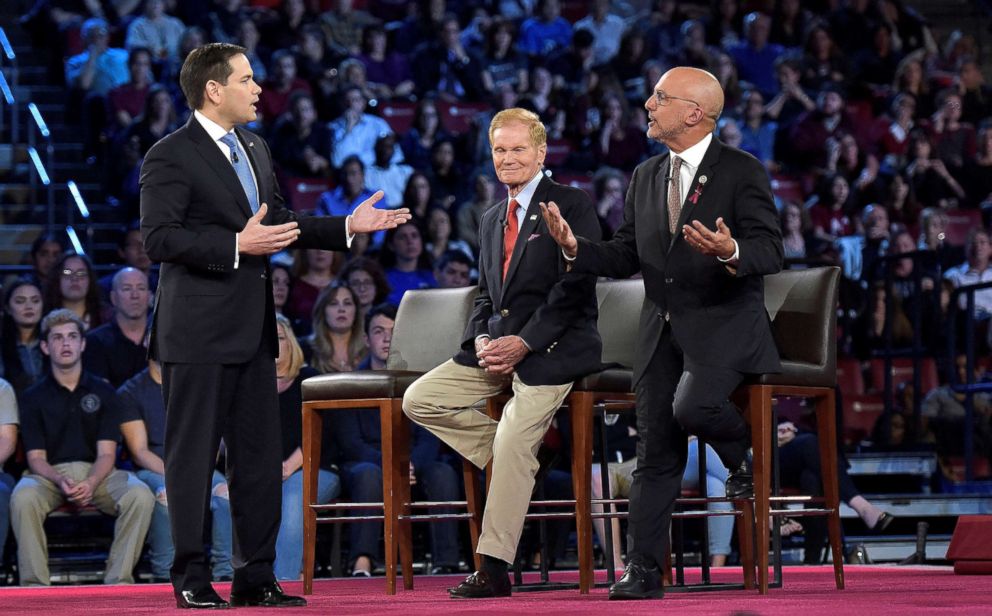 CNN hosted an event at a packed arena just eight days after the shooting, with Florida Sens. Marco Rubio and Bill Nelson and others in attendance. Rubio, a Republican with a long history of support from the National Rifle Association, faced questions from angry students and parents.
One of the most tense moments came when Parkland student Cameron Kasky asked Rubio if he would refuse future donations from the NRA. Rubio demurred, and largely avoided answering.
Sunday Feb. 25: Returning to the school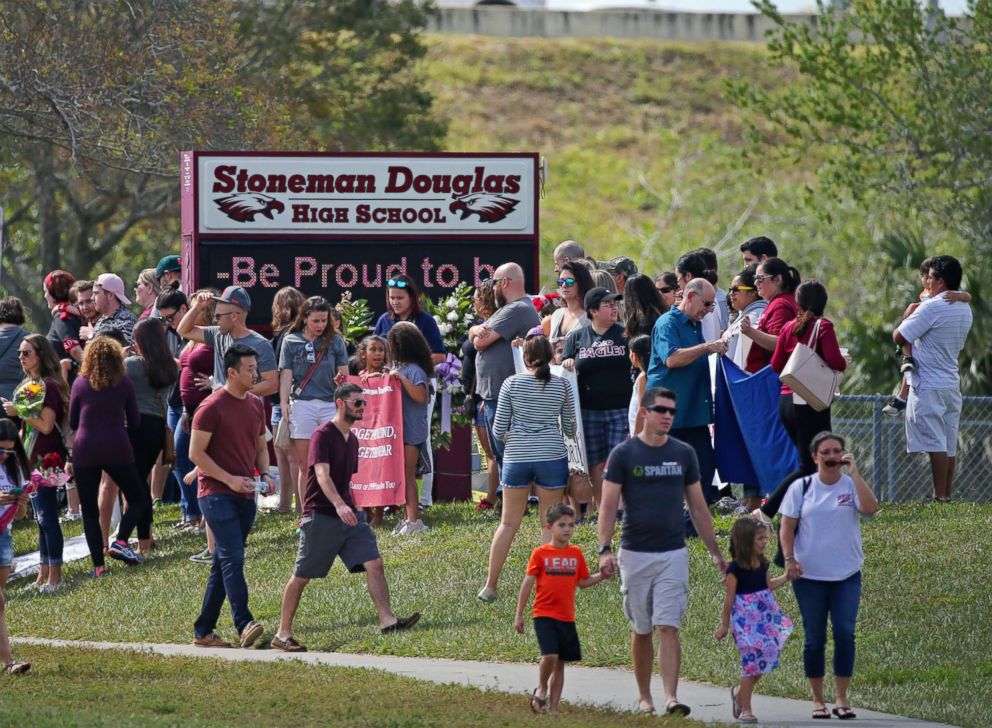 While holding hands and accompanied by their parents, thousands of students returned to school for the first time after the shooting on Feb. 25 for an orientation.
It was later revealed that Trump had lunch with NRA leaders at some point either the same day or the day before.
Monday Feb. 26: Trump talks with governors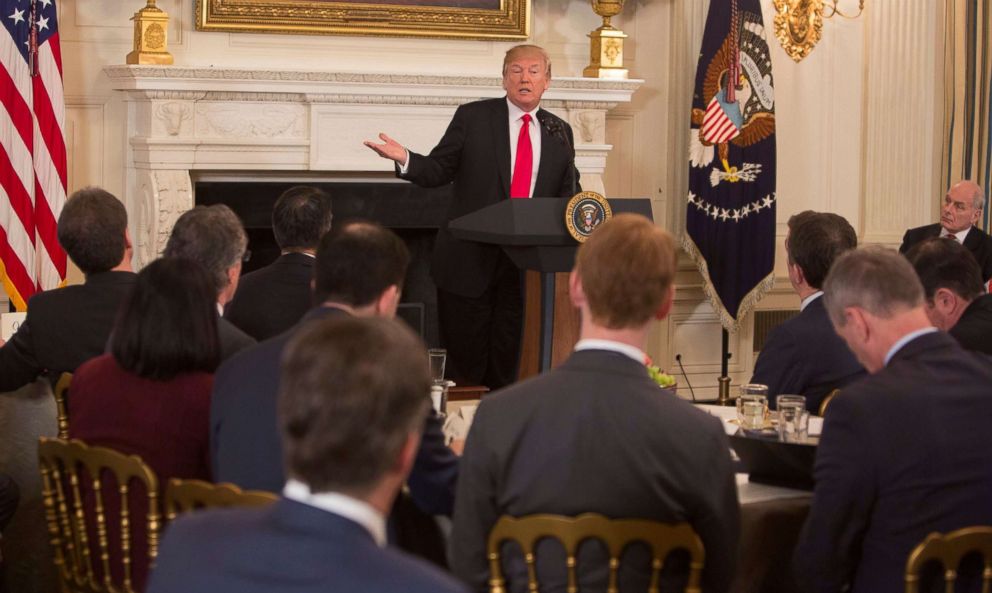 During a meeting with the nation's governors, Trump talks about the various approaches to gun reform. The conversations showed the deep conflicts held among the lawmakers, differing on views about arming teachers or raising the age limit to buy rifles, among other issues.
Wednesday Feb. 28: Kids go back to school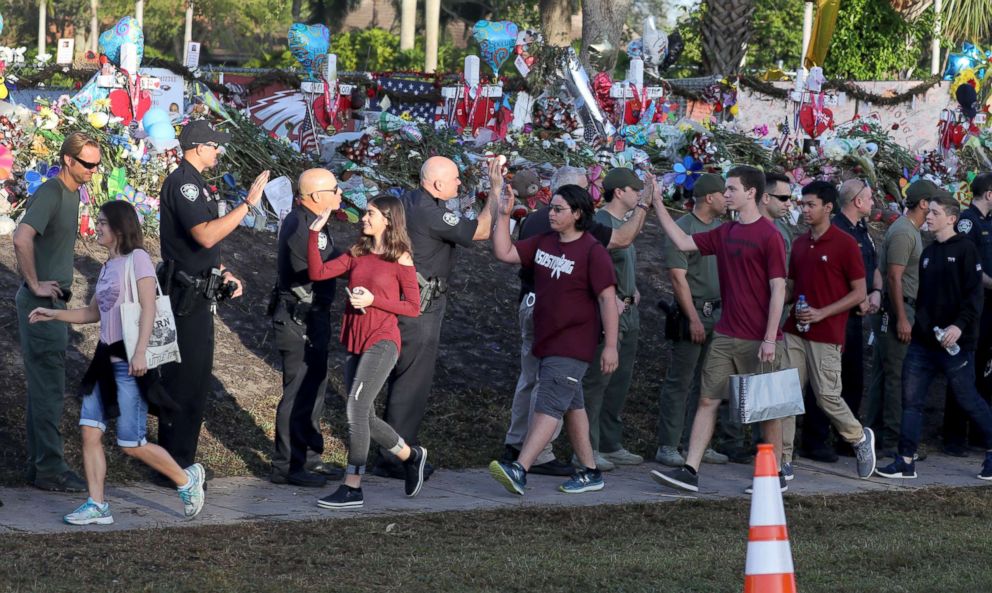 Two weeks after the shooting, the students of Marjory Stoneman Douglas headed back to class for the first time since the shooting.
Counselors and therapy dogs were on hand once students entered the school. The students were told that the focus wasn't going to be on schoolwork.
As the students were attempting to return to their old schedules, Trump held a meeting with lawmakers where they discussed different approaches to gun reform. He suggested potentially raising the age limit to buy rifles, banning bump stocks, and possibly allowing to make it easier to take guns away from dangerous individuals.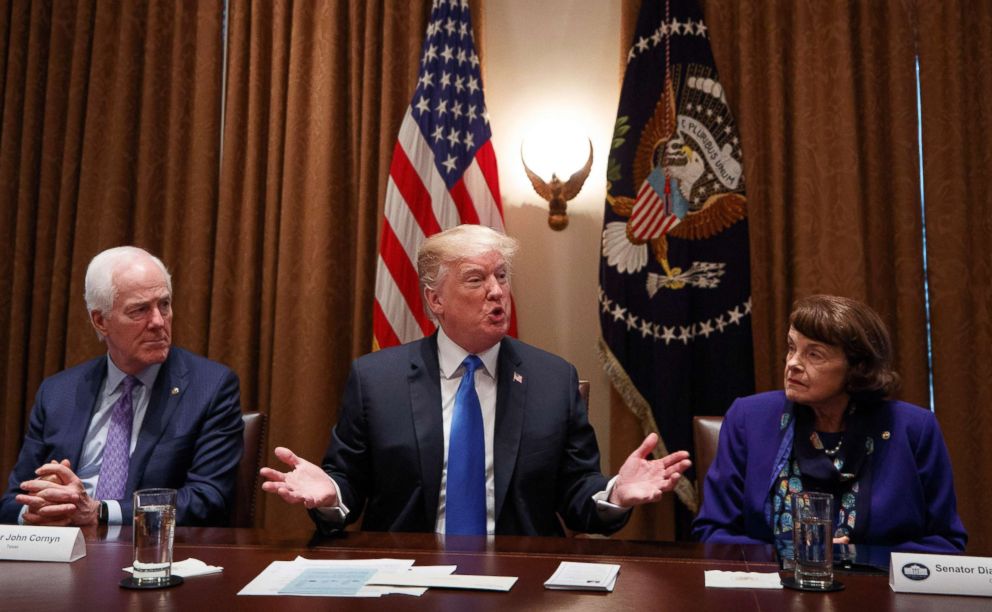 While politicians worked to decide how to take action, a member of the private sector just went ahead and did it. Dick's Sporting Goods CEO Edward Stack announced that the retailer would no longer sell assault-style rifles and would not sell guns to anyone under 21 years old.
Thursday March 1: Trump meets with the NRA again
The day after meeting with lawmakers about possible gun law reforms -- which included suggestions that ran in the face of the NRA's preferences -- Trump tweeted that he met with NRA leaders.
The tweet, where Trump described the meeting as "Good (Great)", was the first public disclosure of the meeting.
Wednesday March 7: Florida House passes gun laws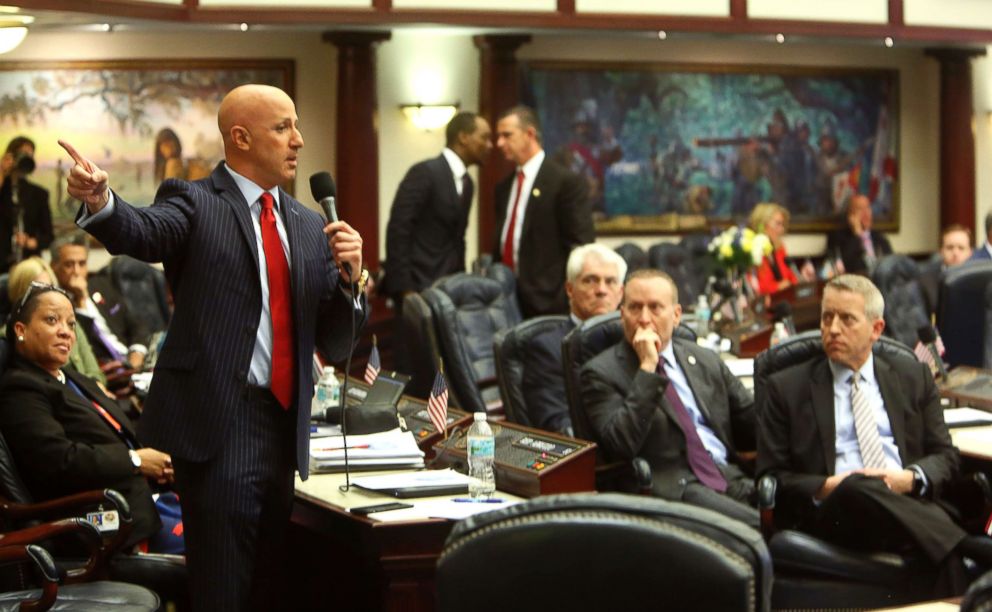 The Florida House of Representatives voted to pass a gun school safety bill spurred by the shooting.
The bill included a mandatory 3-day waiting period to buy a gun, raised the age to buy a rifle to 21 years old and included a measure to arm some teachers and other school personnel who undergo special training sanctioned by the state. There was a provision that allows school districts that don't want to participate to opt out of the program.
Friday March 9: Gov. Rick Scott signs the bill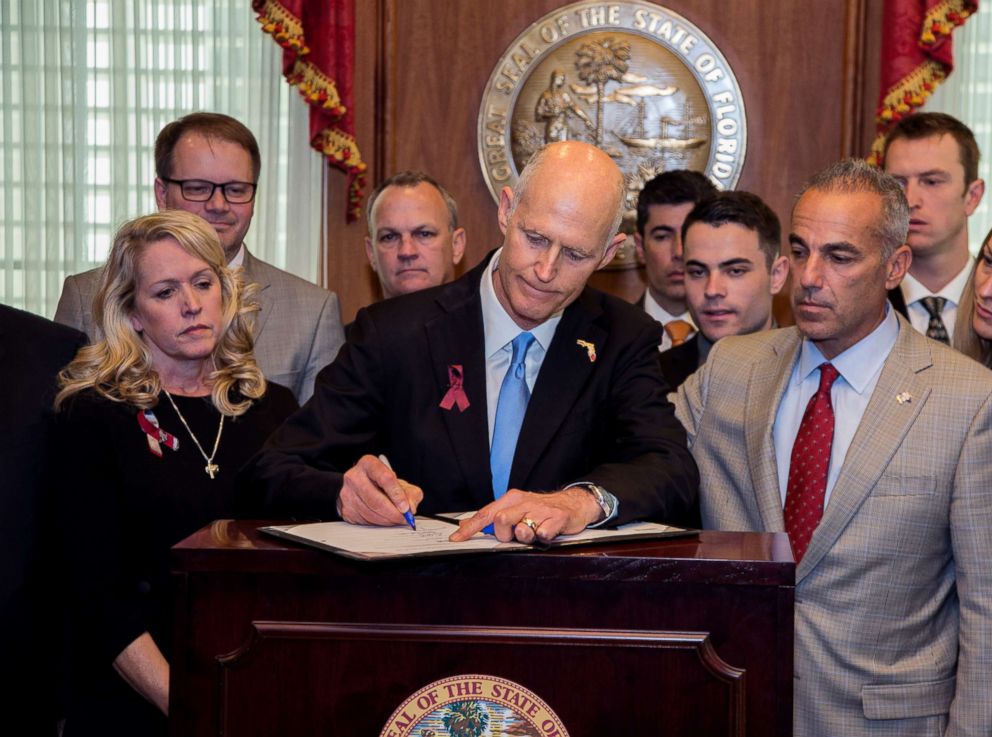 The school safety bill moved from the House to the governor's desk, and on March 9, Scott signed it while surrounded by parents of the Parkland shooting victims.
Wednesday March 14: National walkout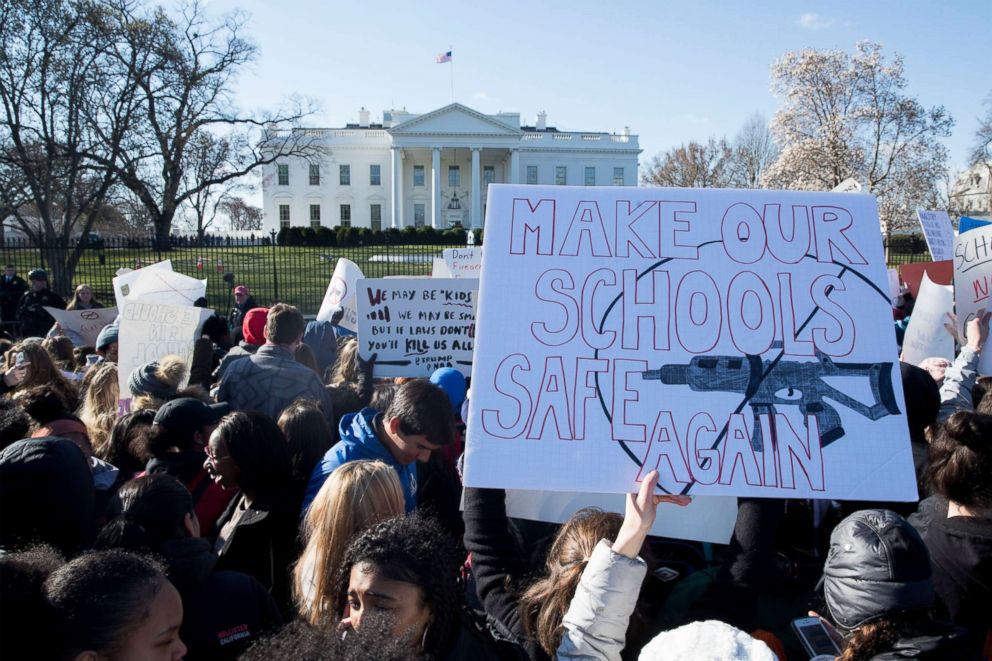 Students across the country and around the globe are coming together in a National School Walkout today to call on Congress to pass tighter gun control laws.
Over 3,100 events are registered, according to organizers for the ENOUGH National School Walkout. The walkouts are across the nation, from Maine to Maryland, from North Dakota to North Carolina, from the White House to Washington State, and even in Hawaii and the U.S. Virgin Islands.