Seattle Mariners Suspend Steve Clevenger Over Tweets Labeling Black Lives Matter, Obama 'Pathetic'
The baseball catcher tweeted a series of controversial tweets Thursday.
September 24, 2016, 12:02 PM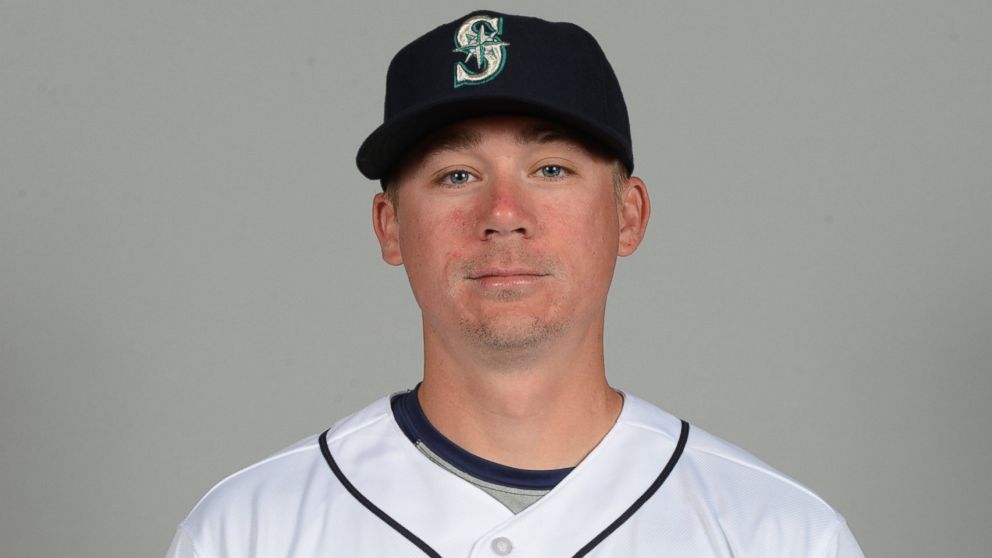 — -- The Seattle Mariners has suspended catcher Steve Clevenger for the remainder of the Major League Baseball season over controversial tweets in which he called the Black Lives Matter movement and President Barack Obama "pathetic."
Clevenger posted a series of comments on Twitter on Thursday, two days after Keith Lamont Scott, a 43-year-old black man, was fatally shot by police in Charlotte, North Carolina.
The Mariners catcher appeared to suggest that those protesting against Scott's shooting should be locked up "like animals." He also mocked athletes who have been protesting by kneeling during the national anthem at sports events.
"Black people beating whites when a thug got shot holding a gun by a black officer haha s--t cracks me up! Keep kneeling for the anthem!" Clevenger tweeted on Thursday.
"BLM is pathetic once again! Obama is pathetic once again! Everyone involved should be locked behind bars like animals," another tweet from his account read.
Several Twitter users captured screen grabs of the posts. Clevenger has since made his account private.
Mariners general manager Jerry Dipoto quickly responded to Clevenger's tweets, saying in a statement Thursday that the organization "strongly" disagreed with the player's comments and that it was "examining all internal options" regarding the player.
"The Seattle Mariners are very disappointed at the tweets posted on Steve Clevenger's account," Dipoto said in the statement. "While he is certainly free to express himself, his tweets do not in any way represent the opinions of the Seattle Mariners. We strongly disagree with the language and tone of his comments. We are currently examining all internal options that are available to us as we determine appropriate next steps. We will have no further comment at this time."
Dipoto announced Friday that Clevenger was officially suspended for the rest of the season.
"As soon as we became aware of the tweets posted by Steve yesterday we began to examine all of our options in regard to his standing on the team. Today we have informed him that he is suspended for the remainder of the season without pay," Dipoto said in another statement.
Clevenger issued an apology late Thursday for what he called his "beyond poorly" worded tweets that was posted on Facebook by Fox Sports' Ken Rosenthal. The baseball player insisted his comments were not racist but "reactionary" to the recent events in the news.
"I am sickened by the idea that anyone would think of me in racist terms. My tweets were reactionary to the events I saw on the news and were worded beyond poorly at best and I can see how and why someone could read into my tweets far more deeply than how I actually feel," Clevenger's statement read in part. "I grew up on the streets of Baltimore, a city I love to this very day. I grew up in a very culturally diverse area of America and I am very proud to come from there. I am also proud that my inner circle of friends has never been defined by race but by the content of their character."
He continued: "I do believe that supporting our First Amendment rights and supporting local law enforcement are not mutually exclusive. With everything going on in the world I really just want what is best for everyone regardless of who they are. I like many Americans are frustrated by a lot of things in the world and I would like to be a part of the dialogue moving forward to make this a better world for everyone."