Jeff Cohen does not believe it was a miracle that he survived a hostage situation.
"Frankly it's a little frustrating when people say it is," Cohen said this week. "Our survival, our escape, was due to training, planning, and actually executing some of the things that we had prepared for. So when they did occur, we knew what to do."
Cohen, who serves as president of Congregation Beth Israel in Colleyville, Texas, spoke during a webinar hosted by Jewish organizations about surviving hostage situations.
The webinar marked just over a year since a gunman took a rabbi and three congregants, including Cohen, hostage inside of Congregation Beth Israel last January. The hostages managed to escape and FBI agents breached the synagogue, killing the gunman in a shootout.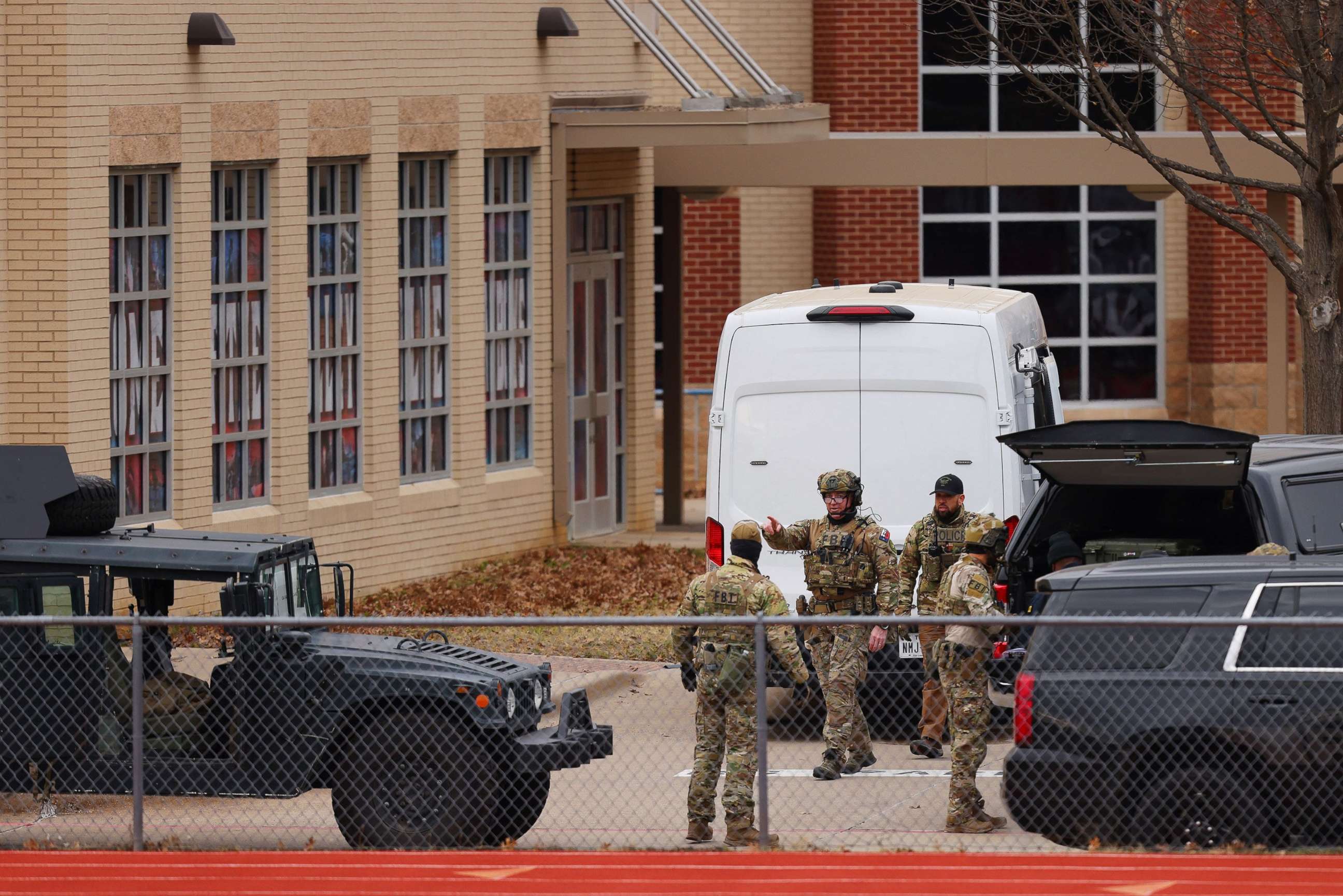 The Colleyville crisis was not the only security threat to Jewish Americans in 2022. Jewish communities in New York and New Jersey also faced multiple threats in November from would-be assailants, while communities in the Los Angeles area and Illinois saw a series of antisemitic crimes and rhetoric.
"Security is the kind of thing that needs to be organized on a community-wide basis," Eric Fingerhut, CEO of the Jewish Federations of North America (JFNA), told ABC News in an interview.
JFNA, which oversees local Jewish federations around the country, has been working to build security networks in communities, to provide grants to institutions to bolster their security, and advocates to Congress for funding for security.
While these are longtime efforts, "there's no question that Colleyville helped helped accelerate the progress on these things," Fingerhut said.
After Colleyville, "we saw a massive uptick in the number of synagogues that are interested in building teams… and it's not an easy thing… to find a group of 20-25 people to be able to stand outside of synagogue and get trained and go through a very arduous, long training process," Evan Bernstein, the CEO of the Community Security Service (CSS), told ABC News. CSS is a nonprofit that trains volunteer security teams to help keep synagogues, Jewish institutions and events safe.
Bernstein said he could not name specific synagogues that use CSS teams due to safety concerns, but said that synagogues around the country, including in Texas, are working with them.
Federal agencies have also taken note of the heightened security concerns of American Jewish institutions, in addition to responding to specific incidents.
A November bulletin from the Department of Homeland Security included "faith-based institutions" as among those that could be potentially targeted, highlighting the Jewish community specifically.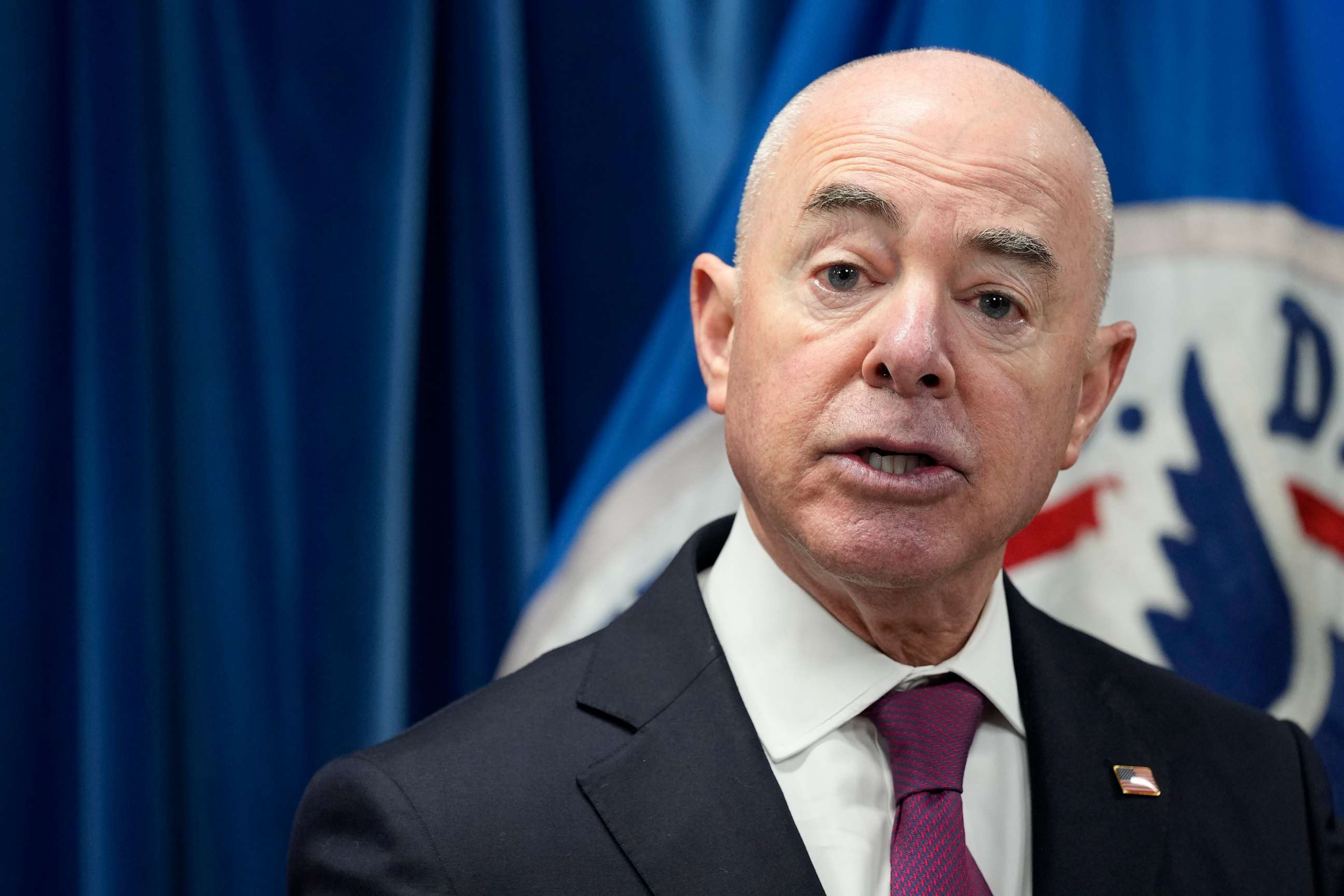 "I would have to say, for a number of reasons, the risk to the Jewish community at the very least remains as volatile as it did at the time of Colleyville, and it may actually be worse," said John Cohen, a former DHS acting undersecretary for intelligence and analysis and an ABC News contributor.
According to John Cohen, this is because white supremacists and anti-government extremists continue to level baseless blame towards the Jewish community for issues in America, as well as calls for violence against Jewish individuals and institutions.
"Social media and other internet-based communication platforms have broadened the communication amongst like-minded, violent extremists across the globe. … the threat to the American Jewish community, and by extension, to other faith based communities, is not geographically-centric: it can occur in rural America or in our urban centers," he said.
John Cohen said that the FBI and DHS have established close relationships with the Jewish community, but he feels the federal government needs to do more.
Tikvah Womack, a clinical therapist who serves on the leadership board member of Kamochah, a group for Black Orthodox Jews, told ABC News that the Jewish community must also work with other communities targeted by white supremacy.
"If we as America, if we as both macro and micro communities, came together, and really educated one another, and stood by one another, we would be a force… It's harder to break a larger whole than just a piece of it," Womack said.
Educating other communities about antisemitism awareness is key, said Yolanda Savage-Narva, assistant vice president of racial equity, diversity, and inclusion for the Union for Reform Judaism and a board member of the Jewish Federation of Greater Washington.
Beyond just security, "there has to be the opportunity to be in dialogue and create relationships to have the conversations that we need to have as well," Savage-Narva said.
Security efforts in the Jewish community are not a one-and-done process, Fingerhut and Bernstein said. Fingerhut highlighted the need for more security funding from Congress.
The bipartisan government funding bill passed by Congress in December included $305 million for nonprofit security. JFNA has praised the funding but also advocated for more.
But there is also an important balance to strike: maintaining strong security while keeping communities welcoming and inclusive, particularly for Jewish people of color who may have dealt with racism and bias from law enforcement and security. Fingerhut highlighted how JFNA has people of color advising on diversity and security, while Bernstein said CSS volunteers undergo unconscious bias training.
"It's a hard intersection, being a Jew of Color, particularly being a Black Jew, because there is this awareness of antisemitism. And it's scary and it's real… and also understanding that racism is real and is also life-threatening," Womack said. The key, she added, is to make sure the community is not only tackling antisemitism but also other forms of bigotry.
Savage-Narva told ABC News that being able to balance inclusion and security means making sure voices of color are included.
Womack said that having anti-bias trainings is a good step, as "a part of making sure you're protecting your whole community." But while diversity trainings are also helpful, she said, the community also needs to be able to hold itself accountable for its biases, or else it will not truly be practicing that training.
In spite of security challenges, Jewish leaders believe that American Jews should feel confident and safe partaking in communal life.
"People should feel confident in going to synagogue; taking their children to [Jewish] day schools and camps and preschools; and all of the important pieces of Jewish life," Fingerhut said.
"We will not be deterred as we go on about living our Jewish lives," Dianne Lob, chair of the Jewish umbrella group Conference of Presidents of Major American Jewish Organizations, said during the hostage situation webinar. "And we will not hesitate to live and take joy in our Jewish values of helping others."
ABC News' Luke Barr, Josh Margolin, and Aaron Katersky contributed to this report.