Senators Suggest Trolling Terrorists With Memes, Presidential Campaign Staffers
How to counter ISIS recruiters? Look no further than a U.S. political campaign.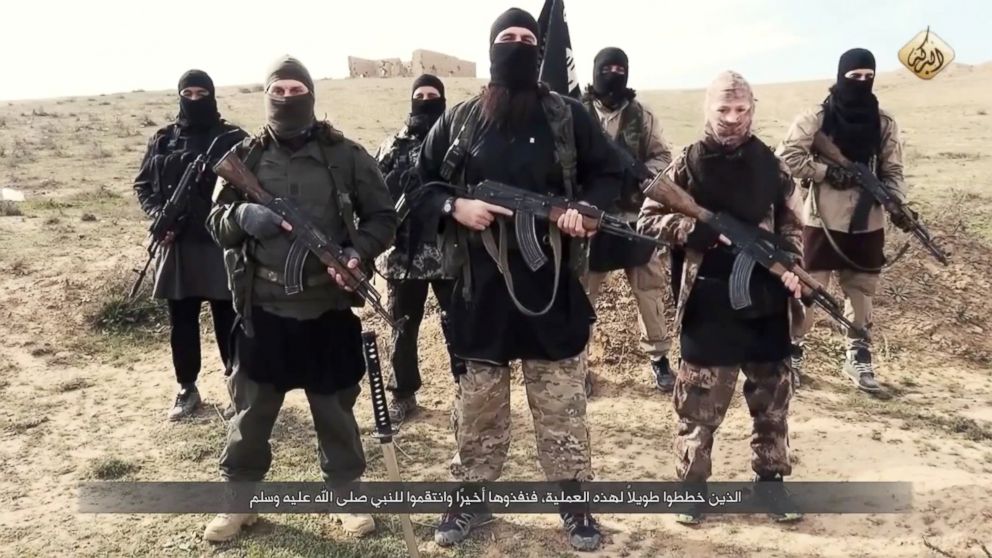 — -- For U.S. political campaign workers, the stretch of time between Election Days is more than likely filled with strategy sessions, fundraisers and at least some periods of relaxation.
But one U.S. senator is suggesting staff take on a new task for the interim: Trolling terrorists.
"We may not have rapid communications response capability in the federal government [to counter terrorist messaging]," Sen. Ron Johnson, R-Wis., said today. "But I think most elected officials who have gone through a campaign, particularly presidential campaigns, have that within the political world."
As counterterrorism officials continue to grapple with methods to counter the spreading influence jihadists have on social media, Johnson, the Senate's Homeland Security chairman, said Internet savvy isn't in short supply in politics.
"Maybe that would be a good little piece of legislation we could propose is a rapid response communications team, and we can pull them from campaigns," Johnson said in a committee hearing. "Trust me, we've got those capable individuals within our knowledge base."
Meanwhile, Sen. Cory Booker, D-N.J., a particularly active politician on social media, laughed off several approaches now being taken by government agencies like DHS and the State Department. He noted what he said were ISIS superior capabilities by pulling his own iPad out during the hearing and showing an ISIS propaganda film.
"The videos that they're doing are incredibly slick, fancy and attractive," Booker said, comparing it to the State Department's own "Think Again, Turn Away" Twitter account. "If you know anything about social media, then one of the things you should look at is the engagement of people on our social media feeds, and it's laughable."
Booker referenced his own media strategy in his previous political campaigns as a potential model.
"There are easy tactics, I know them, from politics of how to get more voice and virality to messaging that we're not using as a government to get messages out there," Booker said. "I know something about memes. Look at their fancy memes compared to what we're not doing."
The hearing, titled "Jihad 2.0: Social Media in the Next Evolution of Terrorist Recruitment," is part of an ongoing attempt by Congress to identify ways to stymie efforts by terrorists overseas to lure foreign fighters, or incite jihadists to commit attacks inside the homeland.
Johnson noted Sunday's attack in Garland, Texas, and the two attackers' reported activity on social media, including ISIS' claim of responsibility, as evidence that social media counter messaging by the United States is failing.
On the panel, Director of the National Security Studies Program at the New America Foundation Peter Bergen said his foundation identified 62 Americans from 19 U.S. states who have joined, tried to join, or supported others in joining the militant groups ISIS and al-Nusra in Syria.
Bergen said the only profile that tied the 62 American militants together is they are active in online jihadist communities, and it's a trend that is becoming even more extensive among "lone wolf" attackers such as the two killed in Sunday's Texas shooting.
"Luckily, Sunday's attack didn't mature," Bergen said. "But it is a harbinger of what we will see in the future."