$12 million settlement reached in fatal Kentucky police shooting of Breonna Taylor
Taylor was shot to death by police in her Louisville home in March.
The city of Louisville, Kentucky, has reached a record $12 million settlement with the family of Breonna Taylor, the emergency medical technician shot to death in her own home by police serving a "no-knock" warrant.
The settlement was announced by city officials and Taylor's family on Tuesday afternoon and includes a major police reform package.
Louisville Mayor Greg Fischer began the news conference by saying Taylor's death 186 days ago "ignited a movement in Louisville and the nation for racial justice." Speaking directly to Taylor's mother, Tamika Palmer, Fischer said, "I cannot begin to imagine Ms. Palmer's pain and I'm deeply, deeply sorry for Breonna's death."
Fischer said that in addition to the monetary settlement, the largest in a police use-of-force case in Louisville history, the city will implement a series of police department reforms "to prevent a tragedy like this from ever happening again."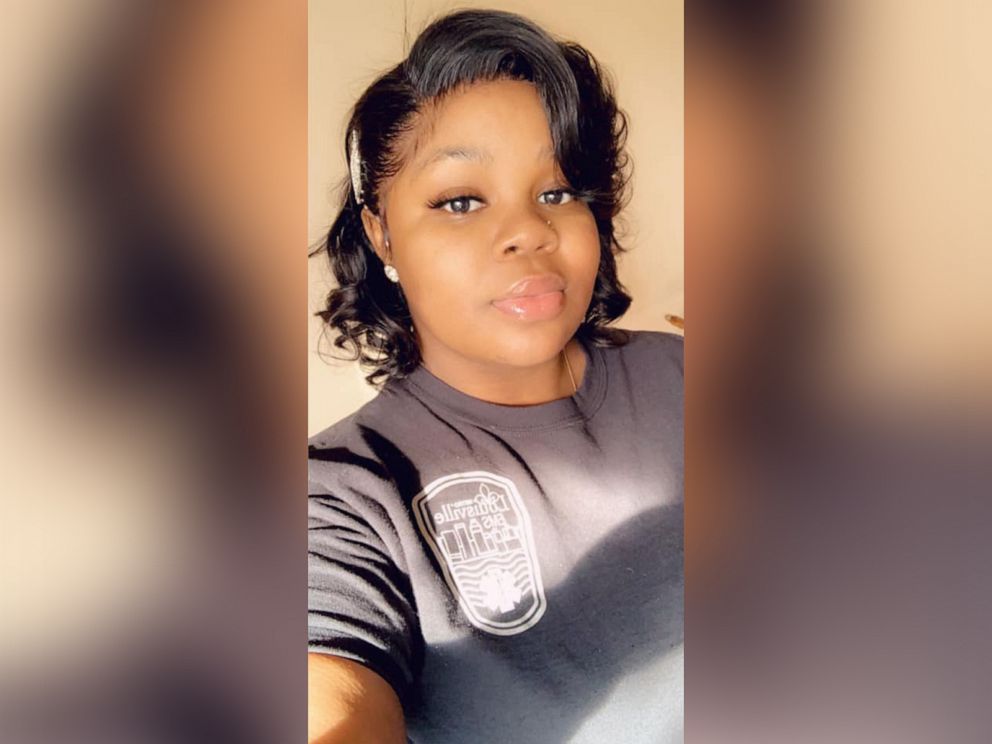 Among the reforms will be building stronger connections between police and the communities they serve by establishing a housing credit program to incentivize officers to live in certain low-income census tracts in the city. Officers will also be encouraged to volunteer two hours every two-week pay period in the communities they serve.
The mayor said a program would be established to include social workers in the Louisville Metro Police Department "so they can provide assistance on certain police runs where their presence can be helpful."
He said the reforms also call for more transparency and accountability for police officers, including an overhaul of how search warrants are obtained. He said the police department will now require a commanding officer to review and approve all search warrants and affidavits supporting them before an officer seeks judicial approval of them.
As significant as today is, it's only the beginning of getting full justice for Breonna.
Random drug testing of officers will be increased and the city will negotiate with the police union in 2021 to expand on the disciplinary records that can be maintained in an officer's personnel file.
The city will also institute an "early warning system" to track all use-of-force incidents and citizen complaints. The city plans to create an Office of Inspector General to monitor the early warning system.
Lonita Baker, an attorney for the Taylor family, said a settlement was "non-negotiable without significant police reform."
"Justice for Breonna is multilayered. What we were able to accomplish today through the civil settlement against the officers is tremendous, but it's only a portion of a single layer," Baker said.
An emotional Palmer added that the fight for justice for her daughter does not stop with the settlement. She said she will not rest until the officers responsible for Taylor's death are criminally charged.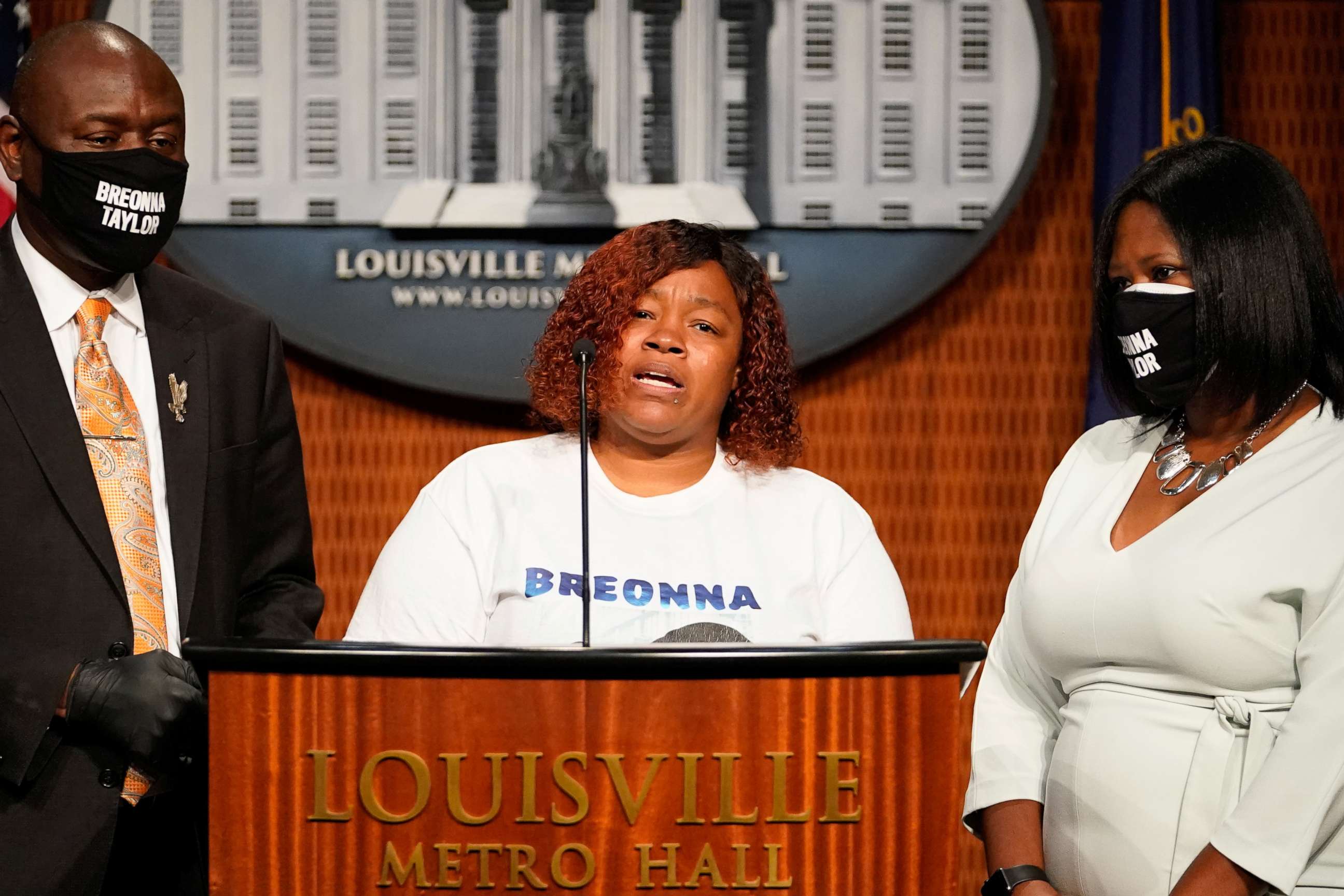 ''As significant as today is, it's only the beginning of getting full justice for Breonna,'' Palmer said. ''We must not lose focus on what the real job is. And with that being said, it's time to move forward with the criminal charges because she deserves that and much more. Her beautiful spirit and personality is working with all of us on the ground, so please continue to say her name.''
Baker said the Taylor family will continue to put pressure on State Attorney General Daniel Cameron "to present a fair case to the grand jury."
"We have faith that an indictment is coming from the grand jury," Baker said.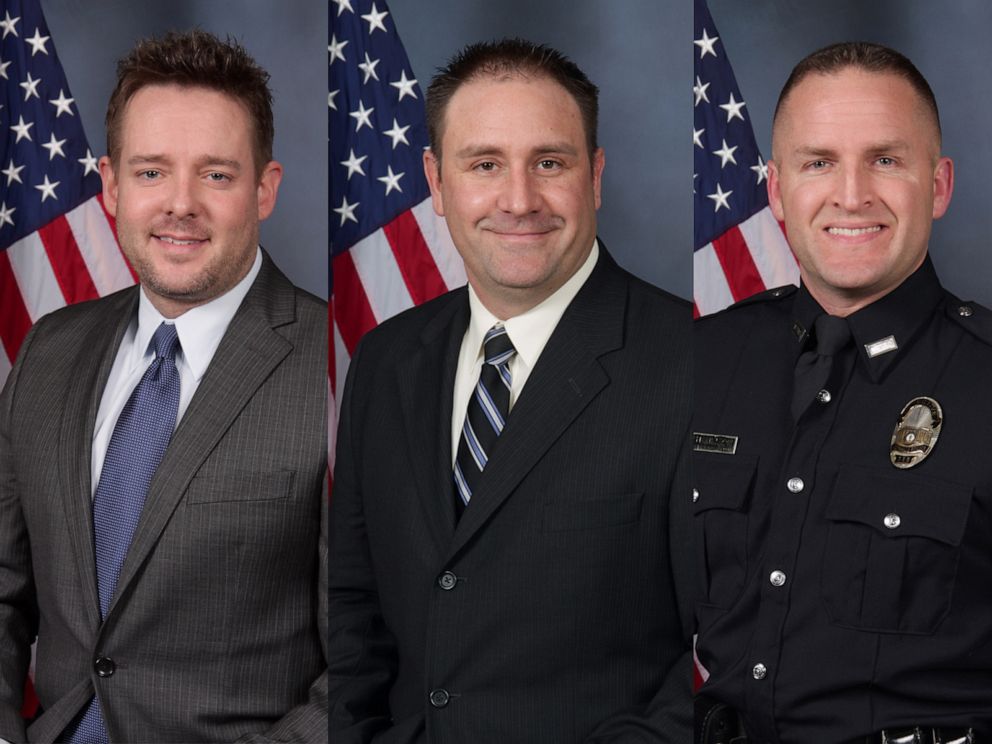 Cameron released a statement this week saying the investigation was still ongoing.
Civil rights attorney Benjamin Crump, who is also representing the Taylor family, said the financial settlement is the "largest amount ever paid out for a Black woman ... killed by police in America and may be the largest amount ever paid for a Black person."
The settlement is certainly the largest amount ever paid in a police misconduct case by the city of Louisville, surpassing an $8.5 million settlement the city reached in 2012 with Edwin Chandler, who served nine years in prison for a murder he did not commit.
In a written statement released following the news conference, Crump, Baker and their co-counsel Sam Aguiar said the settlement "sends a powerful signal to the community that Breonna's life and her death will have long-term impact, hopefully preventing the loss of other Black lives."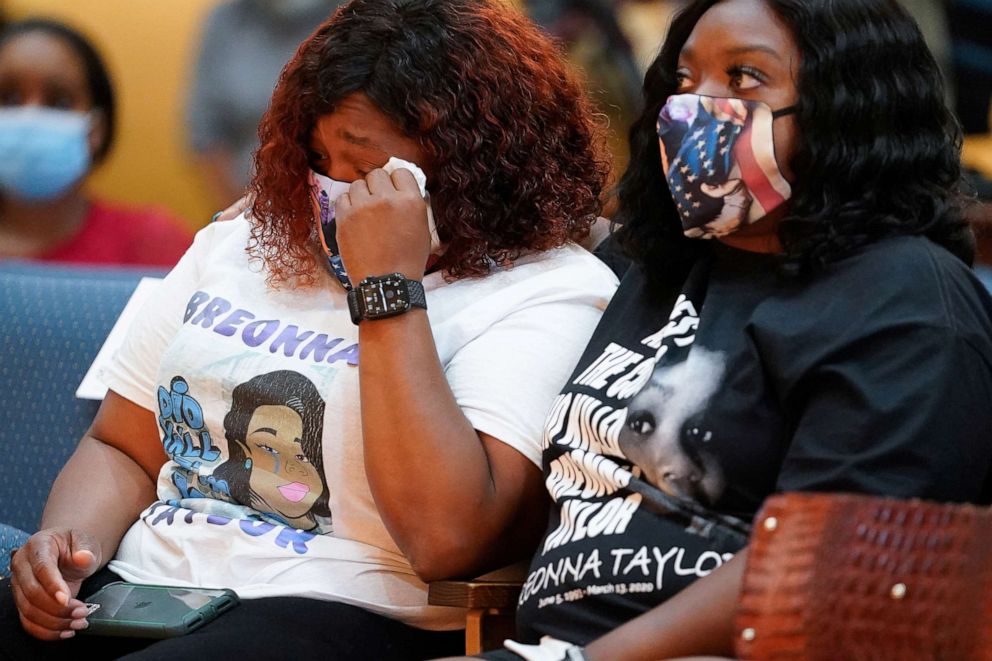 Taylor and her boyfriend, Kenneth Walker, were sleeping inside their Louisville apartment on March 13 when officers with the Louisville Metro Police Department attempted to execute a "no-knock" search warrant. Three plainclothes officers forced open Taylor's front door and "blindly" fired into the apartment, according to a wrongful death lawsuit filed in April by Palmer.
Taylor, a licensed EMT, was shot at least eight times and died, according to the lawsuit.
Taylor was accused of accepting USPS packages for an ex-boyfriend who police were investigating as an alleged drug trafficker, according to the warrant.
The police said they knocked several times before using a ram to open the door and were allegedly met with gunfire. Walker said he called 911 before firing one shot from his licensed firearm, hitting one of the officers in the leg.
The three officers involved in the shooting, Sgt. Jonathan Mattingly and detectives Brett Hankison and Myles Cosgrove, were placed on administrative reassignment pending the results of an investigation. Hankison was later fired for his role in the incident.
According to his termination letter that was shared with local reporters, Hankison violated procedure when he fired 10 rounds into Taylor's apartment while executing the warrant.
"I have determined you violated Standard Operating Procedure ... when your actions displayed an extreme indifference to the value of human life when you wantonly and blindly fired ten rounds into the apartment of Breonna Taylor," the letter stated.
This report was featured in the Wednesday, Sept. 16, 2020, episode of "Start Here," ABC News' daily news podcast.
"Start Here" offers a straightforward look at the day's top stories in 20 minutes. Listen for free every weekday on Apple Podcasts, Google Podcasts, Spotify, the ABC News app or wherever you get your podcasts.