The South Carolina mother charged with suffocating her two children before dumping them in a river had spun into a "rage" hours before the alleged killing when she learned that her sister had bathed the two boys without her permission, her family said today.
Shaquan Duley, 29, has been charged with two counts of murder and held without bond at the Orangeburg County jail since last month, when she confessed to suffocating two of her three children, 18-month-old Ja'van T. Duley and Devean C. Duley, 2, before putting them in the river to make their deaths appear to be an accident.
Duley has another child, 2, who is with her mother.
Duley's mother, Helen Duley, told Oprah Winfrey today that her daughter was "raging like a crazy person, none like I've ever seen her before" after her sister, Adriane Duley, gave Ja'van and Devean baths.
"She was upset like I've never seen her upset before," she said. "She was raging and I was like, 'This is not my daughter.'"
Duley said that her daughter's anger shocked her so much that she called 9-1-1. Duley then ran out of the house, grabbing her two sons, and never returned.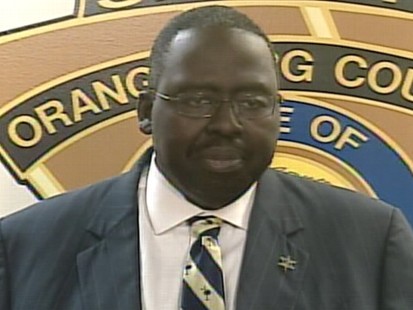 Duley was walking later that day nearly a mile away from where her
car was floating
in the North Edisto River when she flagged down a passing motorist to call the police to report a car accident, investigators said at the time. She was first charged with leaving the scene of the crime.
But authorities said it soon became increasingly clear that Duley's story didn't add up.
"We felt that the story she was telling us wasn't factual," Orangeburg County Sheriff Larry Williams said. "It was our early determination that this vehicle entered the river by intentionally being placed there.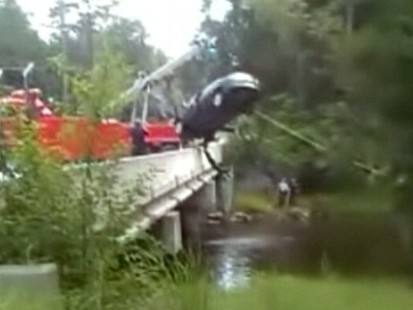 "I think she didn't have nowhere to go," he added. "She's been living with her mother, there was a battle with mom and she wanted control but had nothing to control, nothing to control but her kids."
Duley later admitted to authorities that she had suffocated her two young sons by holding her hand over their mouths at a local motel. She then strapped them into the car seats and drove around until she found a place to get rid of their bodies, she told authorities.
Shaquan Duley Faces Murder Chargers for the Drowning Deaths of Her Two Sons
At the time of the deaths, Williams said Duley had expressed her anger that her family was always telling her how to raise her kids, a claim that her sister confirmed to Winfrey.
"I think maybe the problem [was that] she felt like it was an invasion of privacy, in a sense, [for me to bathe the kids]," Adriane Duley said.
"I saw that the children weren't being taken care of to the best of her ability."
Helen Duley told Winfrey that she was aware of her daughter's severe depression, a condition a state psychologist confirmed at the time of her arrest, according to Shaquan Duley's lawyer, Carl B. Grant.
"I know she was depressed because she was unemployed," Helen Duley said. "She was depressed about not having the means to take care of her children, I took care of her and the house, I paid for everything.
"She was trying to go to school online, but she failed all those classes," she added.
Grant said today that he intends to rely on the insanity defense for Duley's trial, adding that when authorities found her she had slit her wrists in an apparent suicide attempt.
Despite a jailhouse visit and communication through cards and telephone calls, nobody in Duley's family has spoken to her about the alleged crime, saying that they want her to be the one to initiate the conversation about what happened that August day.
"I feel like I want her to talk about it," Helen Duley said. "I want her to say what happened and why.
"She must have snapped, this is not the Shaquan I had."
Duley's sister said that she'd prefer not to talk about the crime so that she can remember her nephews "as they were" and not focus "on the end of their lives."
Devote Christians, Duley's family told Winfrey that they have forgiven her for happened.
"She sent me a card saying, 'Mom, I'm so glad that you are a forgiving mother and a loving mother,'" Helen Duley said. "I have forgiven her."
Prosecutors have yet to decided whether they will seek the death penalty against Duley.