— -- No need to hound them. The mistake is being fixed.
The Pinellas County Sheriff's Office in Florida rolled up a $500 rug in the department's lobby today to correct an unusual typo -- because the sheriff's department seal shouldn't really say, "In Dog We Trust."
Though some on social media see the seal as a tribute to dogs on the force, the "punny" motto was unintentional, Public Information Officer Cristen Smith told ABC News.
A deputy doing security pointed out the typo today to reporter Adam Winer of ABC News affiliate WFTS in Tampa, Florida, just before the rugs were rolled up and taken away.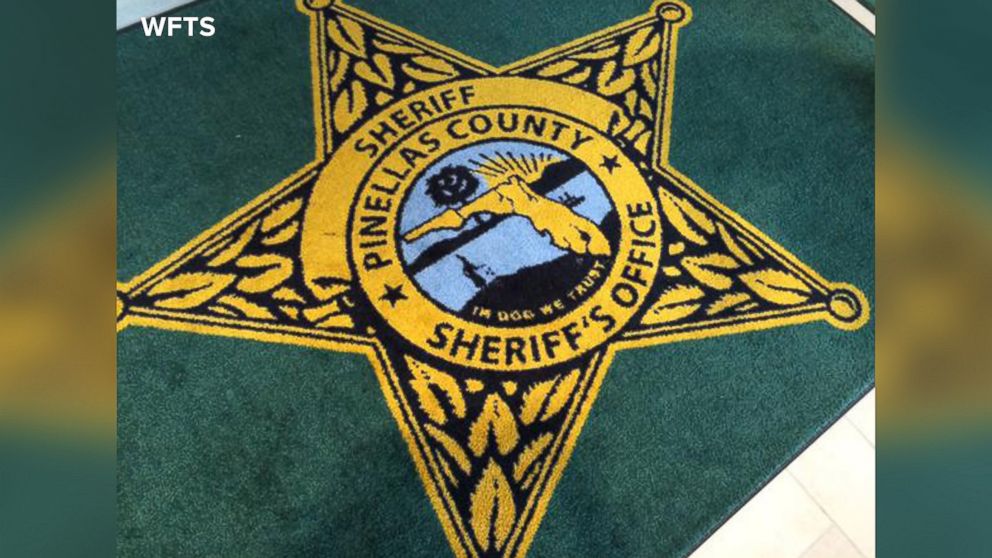 The misprint was the mistake of the manufacturer American Floor Mats, WFTS reported.
The rug has been in the lobby for the last couple of months, according to a statement from the sheriff's office.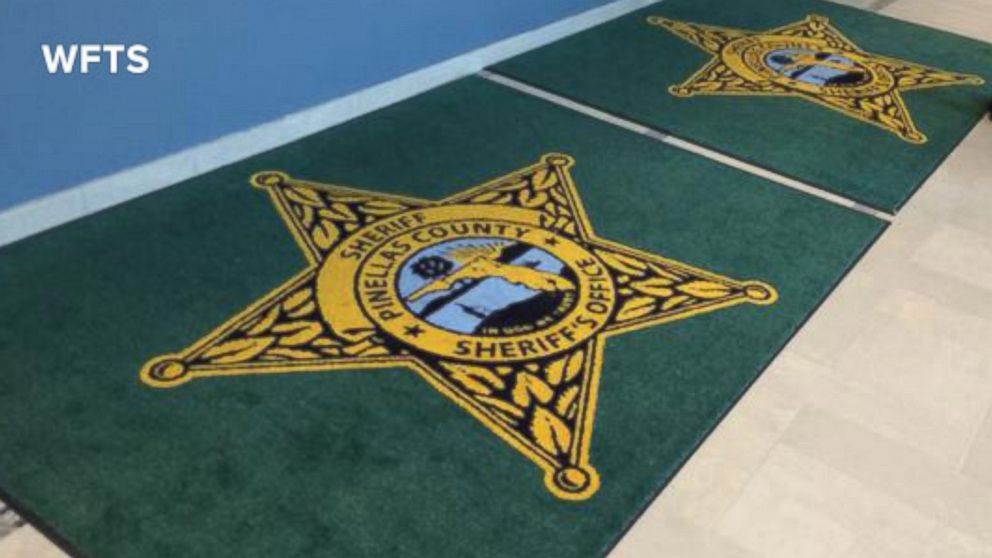 The sheriff's office said they are currently working with the manufacturer to get a replacement rug.