It's been one week since 20-year-old Mollie Tibbetts mysteriously vanished in her rural Iowa town.
Tibbetts went for a jog the evening of July 18 in her rural town of Brooklyn, Iowa, and never returned. She was reported missing the next day.
Her brother, Scott Tibbetts, said he believes his sister is "fighting her best to get back home."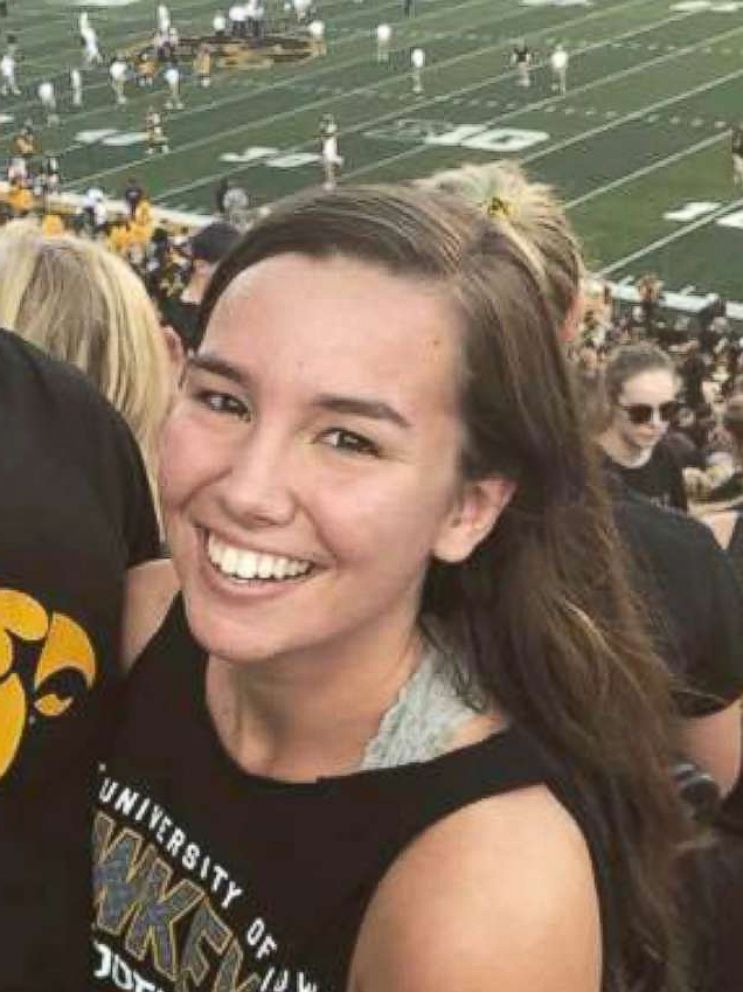 "I think the best thing, personally, to hang onto hope is ... she's a better fighter than anyone I know. So whatever situation she's in, it's not like she's going to sit there and give up," Scott Tibbetts told ABC News Tuesday.
"It's been a whirlwind," added another brother, Jake Tibbetts. "We've gone from sad to worried to just anxious and clueless. Up at 5 in the morning looking for her in every field, every ditch, every creek."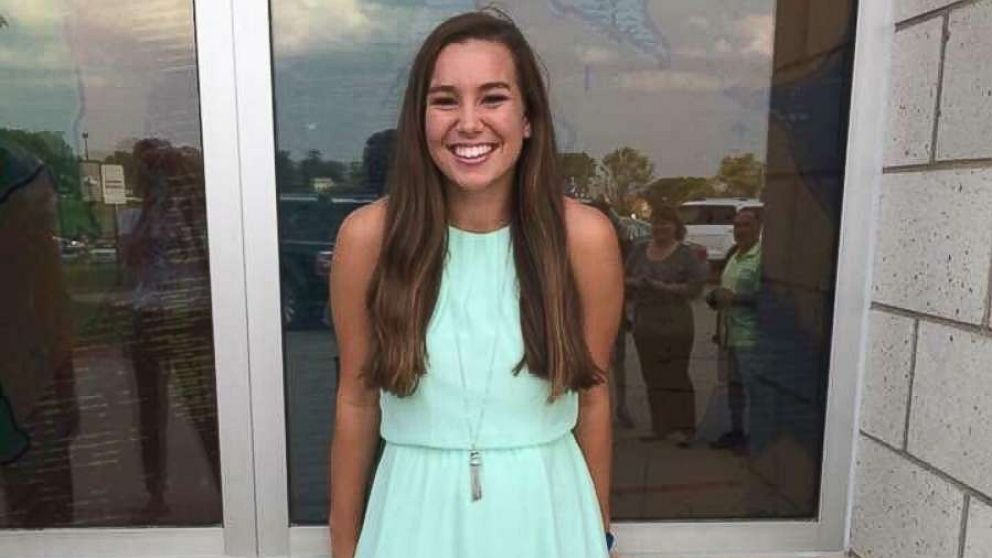 Mitch Mortvedt, assistant director of field operations for the Iowa Division of Criminal Investigations, told ABC News his agency and the FBI are now involved in the investigation.
"For a 20-year-old to go missing and completely kind of fall off the grid as far as social media, cellphone, banking activity, that kind of thing, it's obviously a very suspicious and very serious matter," Mortvedt said.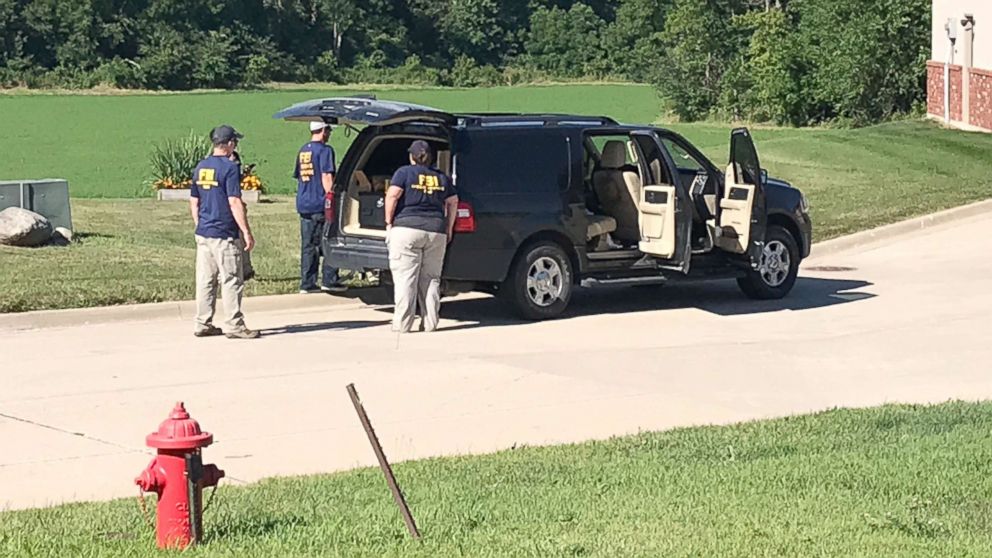 "She was kind of a creature of habit," Mortvedt said of the missing college student. "And about the same time every evening she'd go for a run during daylight hours -- well before dusk or dark, and she was seen Wednesday evening on one of her normal routes."
In this close-knit farming community of about 1,500 people, everyone knows everyone, Poweshiek County Sheriff Thomas Kriegel told ABC News. But the rural area makes the search difficult.
"We're surrounded by farm ground -- corn and soy beans. Right now the corn is probably eight, nine feet tall. The only way you can search it is basically walk down every other row," he said. "It's difficult. Even the planes flying over have a difficulty looking down in the corn rows."
This is a small town, rural Iowa, middle of the heartland -- this isn't supposed to happen here.
The FBI brought in "a highly-trained search and rescue team and they are going back over some of the areas for any type of forensic evidence or information or details that may have been inadvertently missed initially," Mortvedt said.
Authorities are also conducting follow-up interviews, Mortvedt said, because "as you think about things you may remember something later on that you didn't remember initially."
"A lot of people get caught up in the emotion," he explained. "This is a small town, rural Iowa, middle of the heartland -- this isn't supposed to happen here. And so as it's starting to sink in to people that this happened in their backyards, you know, some people are remembering additional information."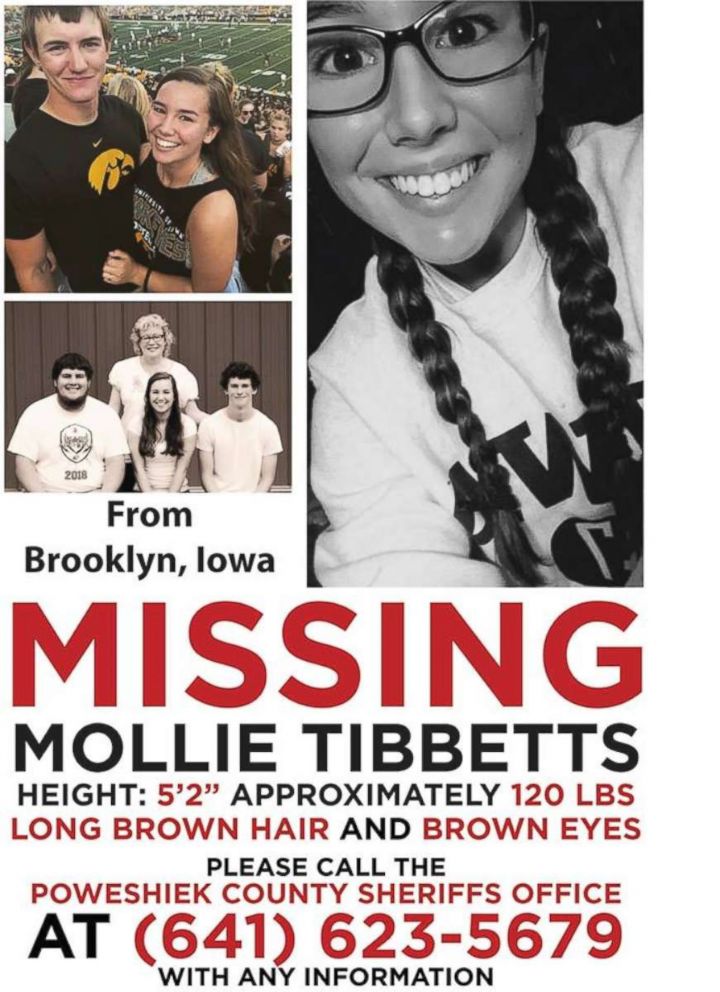 Laura Calderwood, Mollie Tibbetts' mother, told ABC News Monday there are "no words to describe how you feel when you don't know where or how your child is," calling it "excruciating."
'As that date gets closer, it's like closing in on me.'
She said her daughter was looking forward to her upcoming sophomore year at the University of Iowa, and she and her boyfriend, 20-year-old Dalton Jack, were weeks away from a Caribbean getaway.
"She and her boyfriend Dalton were getting ready to go to the Dominican Republic on Aug. 2 to attend Dalton's brother's wedding," Calderwood said. "As that date gets closer, it's like closing in on me, because I'm thinking about these two people that are getting married that were also really close to Mollie. [It's] supposed to be the happiest day of their life."
Jack told ABC News Monday that he last saw his girlfriend on July 16. The next day, he went to Dubuque for his job at a construction company.
He said his girlfriend stayed at his house alone and watched his dogs. Going for an evening run, he said, was her regular routine.
The couple, who met in high school, has been together for more than two years.
"She is kind, sweet, caring, she'll do anything for everybody," Jack said.
Mollie Tibbetts' boyfriend and brothers are not suspects, Sheriff Kriegel told ABC News Wednesday.
Kriegel said investigators are receiving hundreds of tips per day. Anyone with information is urged to call the Poweshiek County Sheriff's Office at 641-623-5679.
ABC News' Andy Fies, Rob Hess and Amanda McMaster contributed to this report.