A Sikh man in California is speaking out after being assaulted in what authorities believe was a hate crime.
Surjit Malhi, 50, was putting up campaign signs near Turlock, California, on July 31 when he was attacked unprovoked, police said.
"They threw sand in my eyes and then they started hitting me after that, Malhi told ABC News affiliate KXTV. "They were cussing at me saying, 'Go back to your country, you don't belong here.'"
The Stanislaus Sheriff's office is investigating the ambush as a hate crime.
The assailants also vandalized Malhi's truck, spray-painting the white supremacist version of a Celtic cross on it, along with the words "go back to ur [sic] country," Sheriff's Deputy Royjindar Singh told ABC News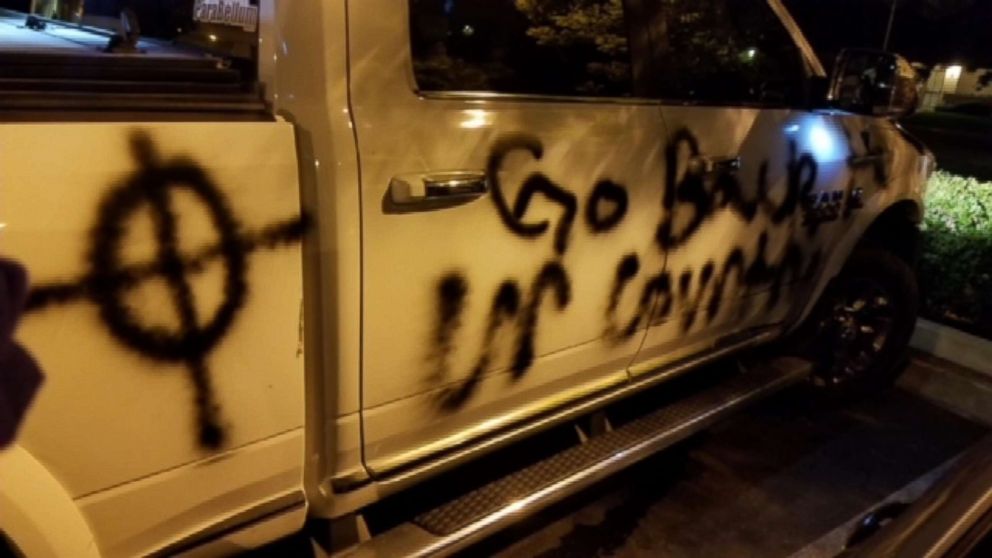 Malhi was struck in the head during the assault with what he believes was a stick or a rod, and that his turban may have prevented serious injuries, the sheriff's office said.
"If I don't have a turban, I'd be dead," Malhi told KXTV
Devinder Bains, a member at the Sikh Temple in Turlock, said that attacks like these are nothing new.
"Sikhs, because of their appearance, they stand out. We look like perfect minorities. We look like target for attack," Bains told KXTV, adding that he fears this kind of attack could happen to other people, too.
Investigators say they do not have any other incidents linked to this crime and say that hate crimes are not very common for this county.
There are no suspects at this time, but officers continue to canvass the crime scene.
Malhi was hit in the eyes with sand or dirt and did not get a good look at his attackers, officials said. He told detectives on the scene that the only description he could give was that he saw two white males wearing black hoodies.
Authorities are hoping someone who knows or saw something will come forward with a tip.
"Most of the time in a case like this it's a tip from the public that leads to the missing link to identify who the suspects are," Singh said.