— -- Kingda Ka better lose the 'king' part when it comes to being the world's tallest roller coaster.
Developer Wallack Holdings, in collaboration with U.S. Thrill Rides, is poised to snatch that crown for "The Skyscraper" come 2017, when the 570-foot-high ride opens in Orlando.
The $90 million ride will tower over New Jersey's Kingda Ka, which is only 456 feet high but still faster, reaching speeds up to 128 mph. Skyscraper will only go to 65 mph at certain points throughout the ride.
The video simulation shows that riders can expect multiple twists and turns around the observation deck and lot of plunges down steep slopes located all over the site.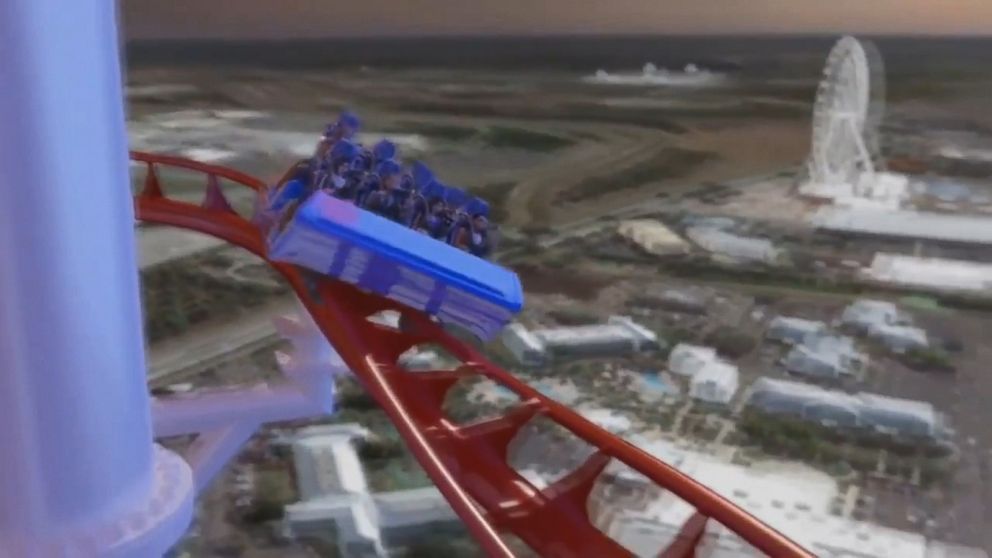 The ride is part of a project to build Skyplex, a $250 million indoor arcade and theme park that will also feature restaurants and nightclubs. The site will also include an observation deck where tourists can look out and watch fireworks every night. Construction will take two years.