A Northern California woman was rescued after surviving three nights in her car when she became stranded in a historic snowstorm while driving up a winding mountain road in an attempt to evacuate snowbound relatives, authorities said.
The 43-year-old woman got stuck on Friday night near her home in Laytonville, about 150 miles north of San Francisco, along with her daughter and her daughter's boyfriend when a snowstorm slammed Mendocino County, according to officials.
Search-and-rescue crews and sheriff's deputies came to the woman's rescue on Monday afternoon in a convoy of bulldozer and snowcat tractors after several earlier attempts to locate her were unsuccessful due to the heavy snow, ice and white-out conditions, said Capt. Greg Van Patten, a spokesperson for Mendocino County Sheriff's Office.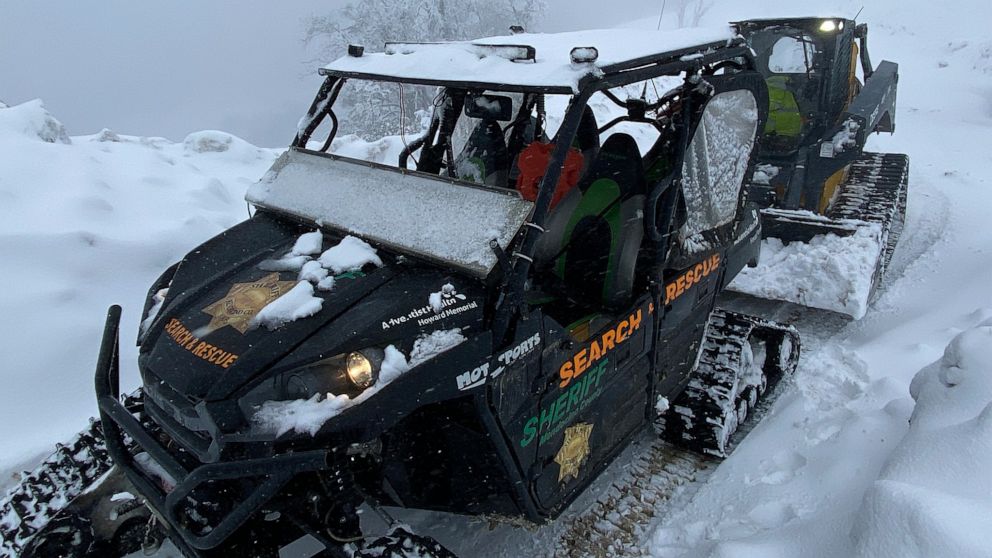 The lack of cell phone reception in the area prevented her from immediately calling for help, Van Patten said. He said worried loved ones reported her missing when she failed to show up to evacuate her relatives.
Van Patten said that once the snow let up, the woman was able to walk to an area where she found cell phone reception and called for help on Monday.
He said the woman's daughter and boyfriend managed to walk to an empty home to hunker down. But the woman stayed in her car alone waiting for the rescuers, he said.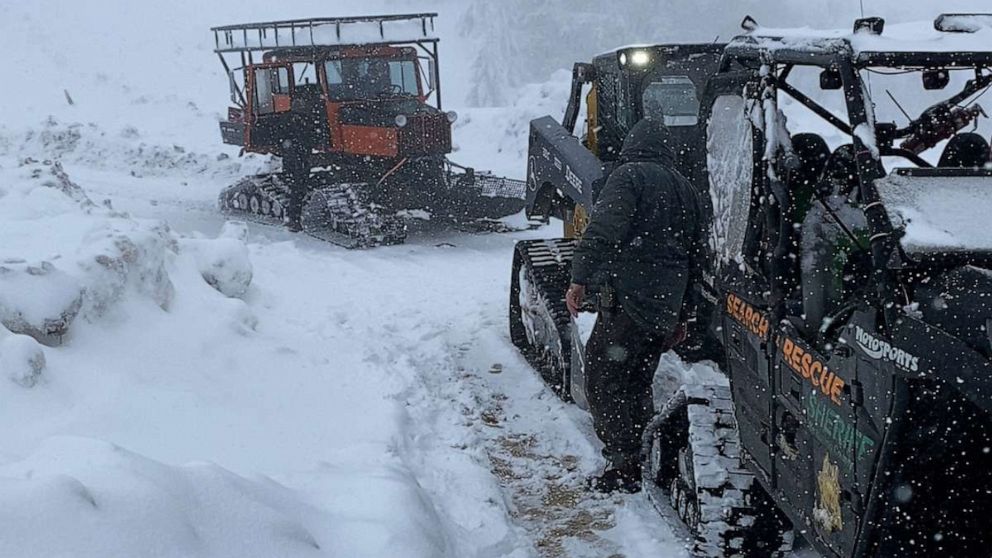 Van Patten said the woman had some food and water in her car to sustain her. When rescuers reached her, she was very cold and showing signs of dehydration, Van Patten said.
"She was definitely nearing the end of that sustainability had we not been able to get up to her with all those coordinated efforts," Van Patten told ABC San Francisco station KGO-TV.
Van Patten said rescue workers also found the woman's daughter and her boyfriend safe.
Authorities did not release the woman's name, but a friend identified her to the community newspaper MendoFever as Lisa Herbstritt.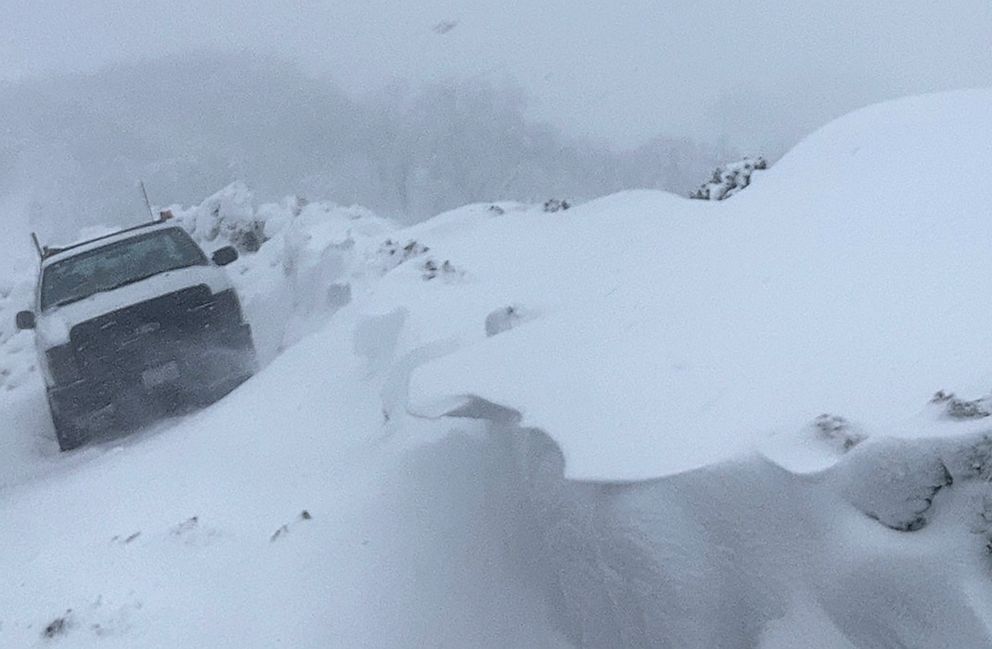 Herbstritt could not be reached for comment Wednesday. In a post on her Facebook page, Herbstritt wrote, "I want to let everyone know that we are safe and sound."
"I am safe and sound thanks to the Mendocino County Sheriff's Department and search and rescue," wrote Herbstritt, adding that she was still "in shock."