— -- U.S. Army Sgt. La David Johnson, who was among four American service members killed in Niger earlier this month, was laid to rest in his home state of Florida on Saturday.
A flag-covered coffin holding Johnson's remains was carried into South Florida's Christ The Rock Church for a private funeral service Saturday morning. American flags flew at half-staff across the Sunshine State as Johnson's body was then taken to Hollywood Memorial Gardens where he was buried.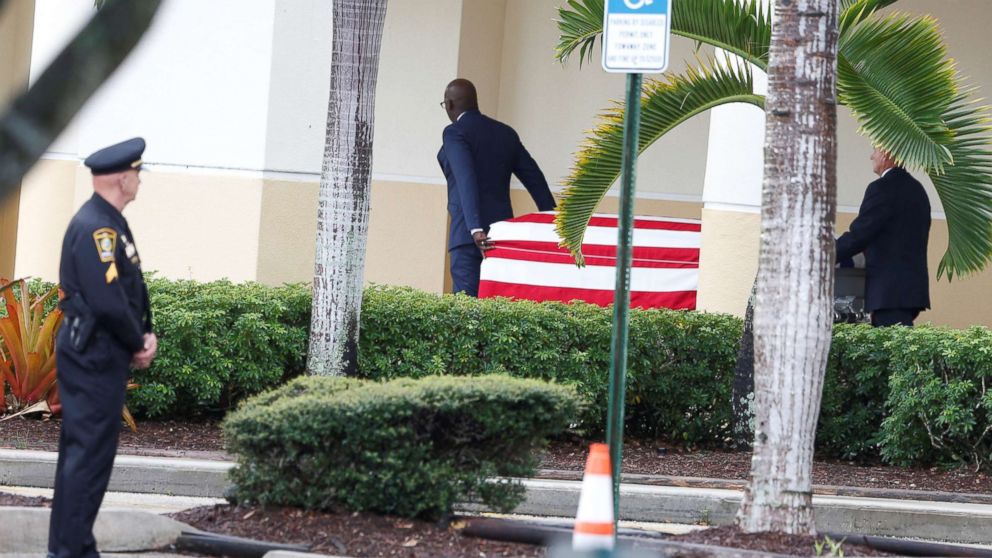 An emotional public viewing for Johnson, 25, was held the previous night at the church in Cooper City, where gospel music filled the room while loved ones and strangers cried, prayed and hugged each other. His family, wearing red shirts, sat in the front row, a short distance from his closed casket, flanked by a heart-shaped wreath made of red roses.
Instead of wearing a red shirt, Johnson's aunt, Sharon Wright, wore a military green U.S. Army T-shirt and sat outside the church on a bench weeping, according to ABC affiliate WPLG.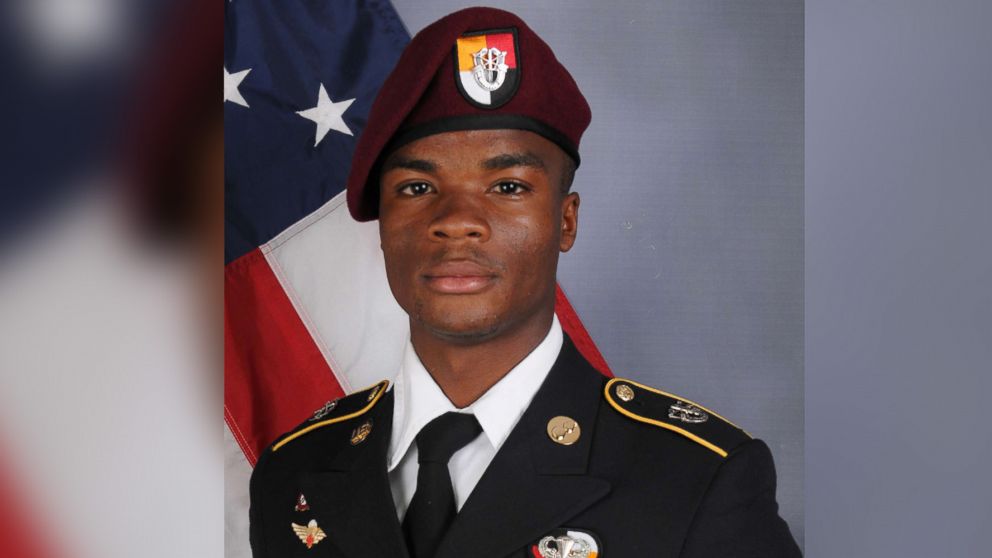 Johnson, a native of Miami Gardens, and three other U.S. service members, were killed during an ambush near a village close to Niger's border with Mali on Oct. 4.
Johnson leaves behind his wife Myeshia, who is expecting their third child in January. They also have a 2-year-old son and 6-year-old daughter.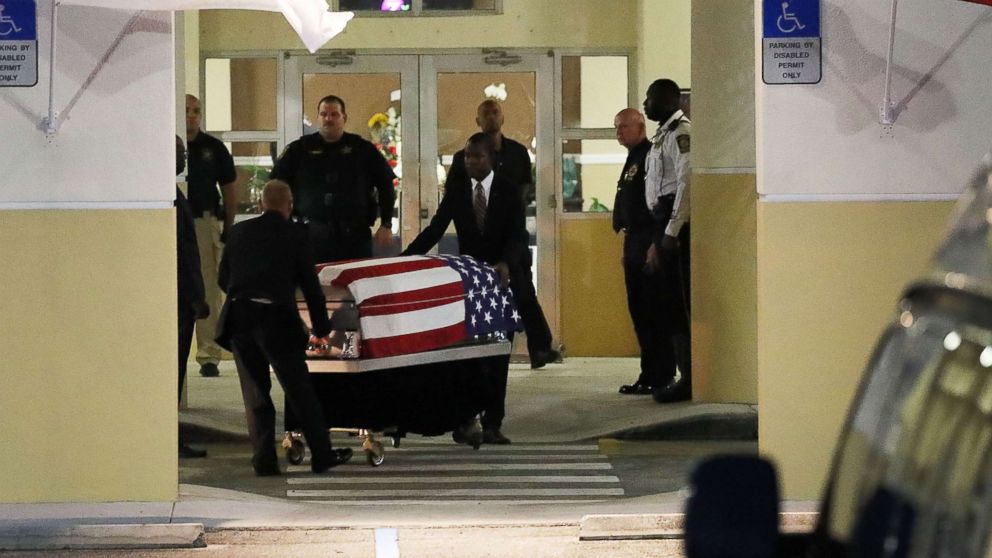 Terkiya McGriff, who told the Miami Herald she was Johnson's sister on his father's side, said she had spoken to him on Facetime before he left for Niger. She said it's been tough accepting he's gone.
"I'm not going to ever have my brother anymore," she told the newspaper.
Throughout Johnson's viewing on Friday night, soldiers marched up to the casket, stopped, saluted and marched away.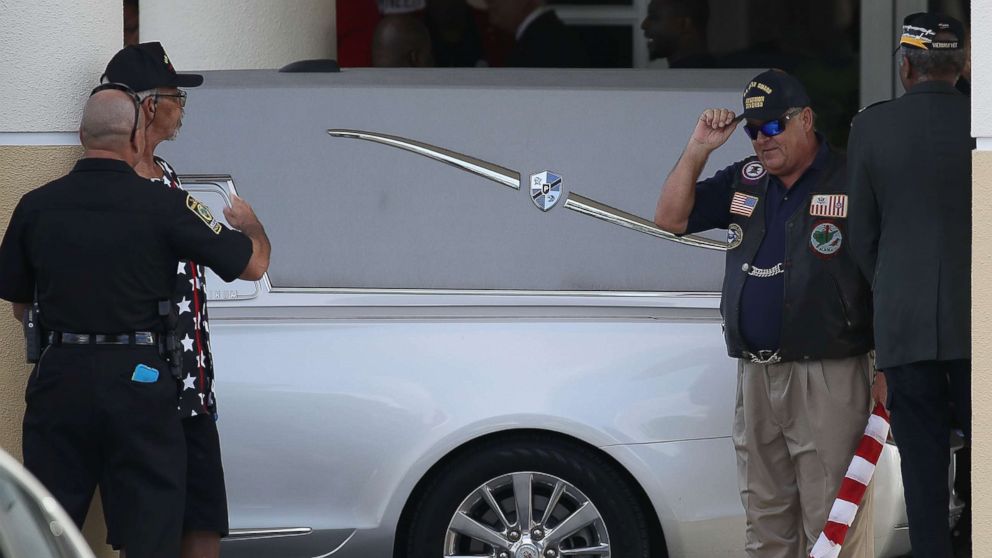 As people waited in line, two screens broadcast photos of Johnson -- some in his army fatigues, others holding his children, the Miami Herald reported.
Many of those who attended the viewing were veterans who did not know Johnson, but wanted to pay their respects.
"I'm here for the fallen soldier. I'm here for his family," Vietnam veteran L.C. Deal told WPLG. "I think they need to feel that they aren't just out here because they lost a loved one. There's a healing process and it's going to take time."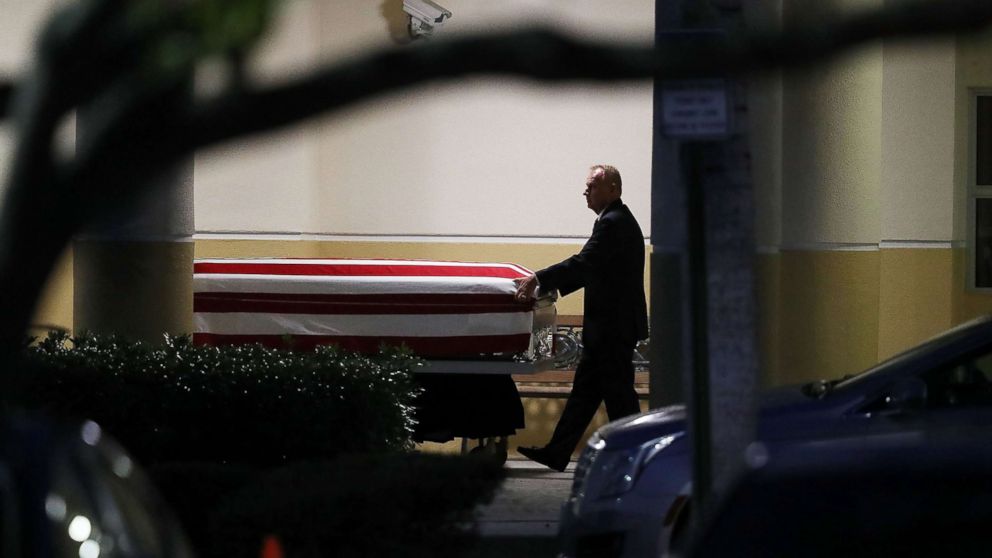 Another veteran, Mike Pacheco, told WPLG that his thoughts were with Johnson's widow. "My condolences to her and her family," he said. "I hurt maybe not as much as you, but I hurt deeply because it's that kind of bond, and God Bless your family. I want to thank your husband for putting up the ultimate sacrifice and may he rest In peace."
Melvin Harris, a Korean war veteran, told the Miami Herald as he entered the church, "I came to pay my respects to my brother."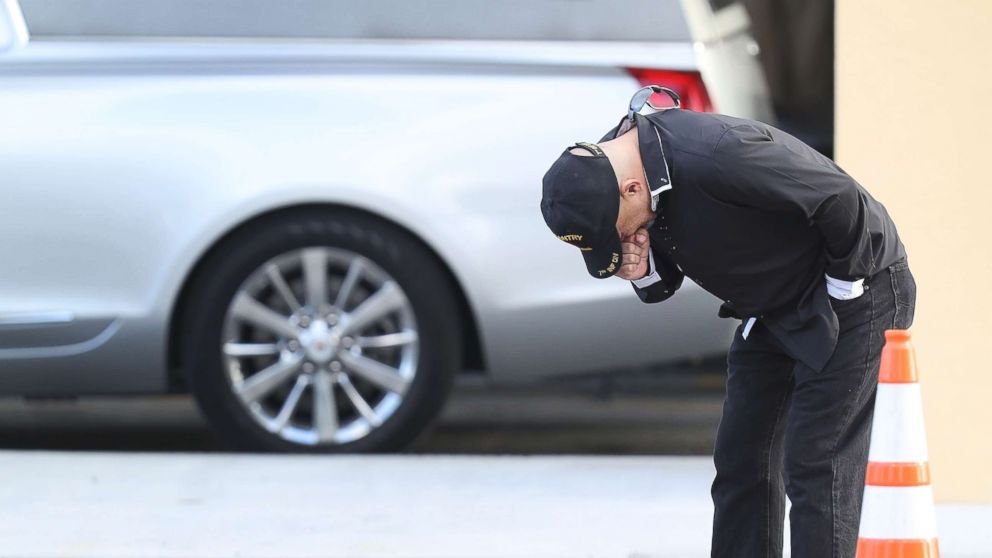 Earlier this week, Rep. Frederica Wilson, D-Florida, was in a car with Myeshia Johnson when she received a call from President Donald Trump about her husband's death. Wilson took issue with what she said Trump told Mrs. Johnson: that her husband "must have known what he signed up for."
Trump later criticized the congresswoman and denied on Twitter her account of the conversation.
ABC News' Morgan Winsor contributed to this report.