The Governor of Florida issued a state of emergency in response to this year's excessive red tide, the toxic algae bloom spreading across the West Coast of the Sunshine State and leaving beaches covered with piles of dead marine wildlife.
"I am issuing an emergency declaration to provide significant funding and resources to the communities experiencing red tide so we can combat its terrible impacts," said Governor Rick Scott in a statement on Monday.
The executive order issued by Scott will make additional biologists and scientists available to assist with clean-up and animal rescue efforts.
Two hours south of Tampa in Lee County, where red tide signs have been posted at more than 170 beach access points, the state will allocate additional funds for cleaning the beaches.
"I am also directing a further $900,000 in grants for Lee County to clean up impacts related to red tide –- bringing total red tide grant funding for Lee County to more than $1.3 million," Scott said.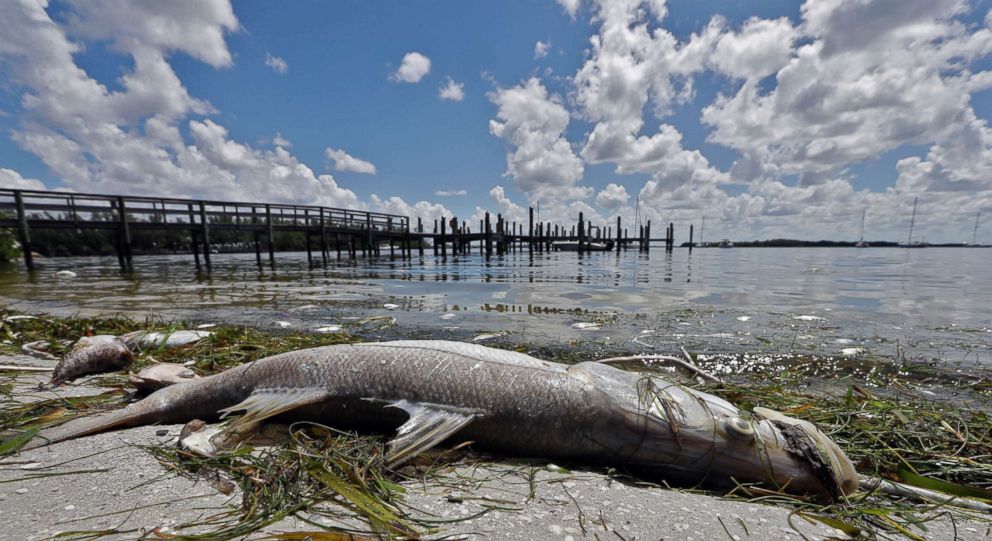 Other counties in the state that have been directly affected include Collier, Charlotte, Sarasota, Manatee, Hillsborough and Pinellas.
The state will also allocate $500,000 to assist local tourism boards, so that "communities continue to bring in the visitors that support so many Florida families and businesses."
"Red tide" refers to the natural phenomenon of toxic algae blooms and resulting wildlife die-off that has occurred many times along Florida's coasts. The first recorded instances was in the 1840s, according to the Florida Fish and Wildlife Commission.
The blooms discolor the seawater and produce toxins that can sicken or kill fish, seabirds, turtles and marine mammals, such as manatees, according to the FWC. The animals can inhale the toxins through the air or become affected by consuming toxic prey. Piles of dead fish have been found along the West Coast of Florida.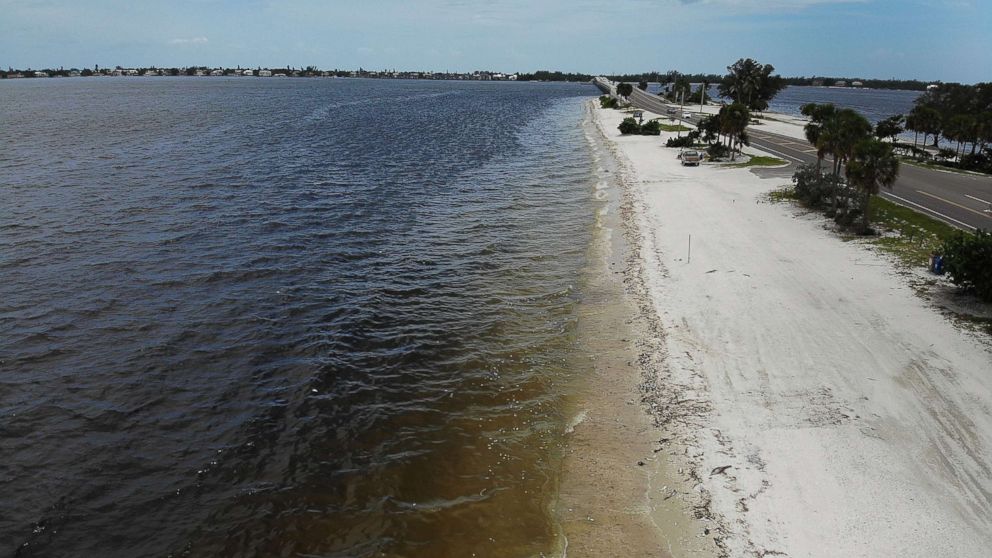 Since 2017, higher than normal concentrations of the algae blooms have plagued southwest Florida. Part of the reason why red tide is so prominent this season is because there are some leftover blooms from last year, Bob Weisberg, a professor of physical oceanography at the University of South Florida's College of Marine Science, told ABC News.
In humans, red tide can cause respiratory irritation, Weisberg said, but it's usually temporary unless the person suffers from severe or chronic respiratory conditions, such as asthma or chronic lung disease.
Most people aren't affected by swimming in red tide-infested waters, but skin irritation may occur. The FWC recommends that swimmers rinse with fresh water if they experience irritation.