Officials across multiple states are urging people to be on the lookout for an invasive species that can have a devastating impact on agriculture.
In recent weeks, officials in Pennsylvania, Maryland, Delaware and New Jersey have been sounding the alarm about the spotted lanternfly, which currently is in its prime feeding season and can wreak havoc on crops.
For the first time, live spotted lanternflies were also found on Staten Island, New York, state authorities announced Friday.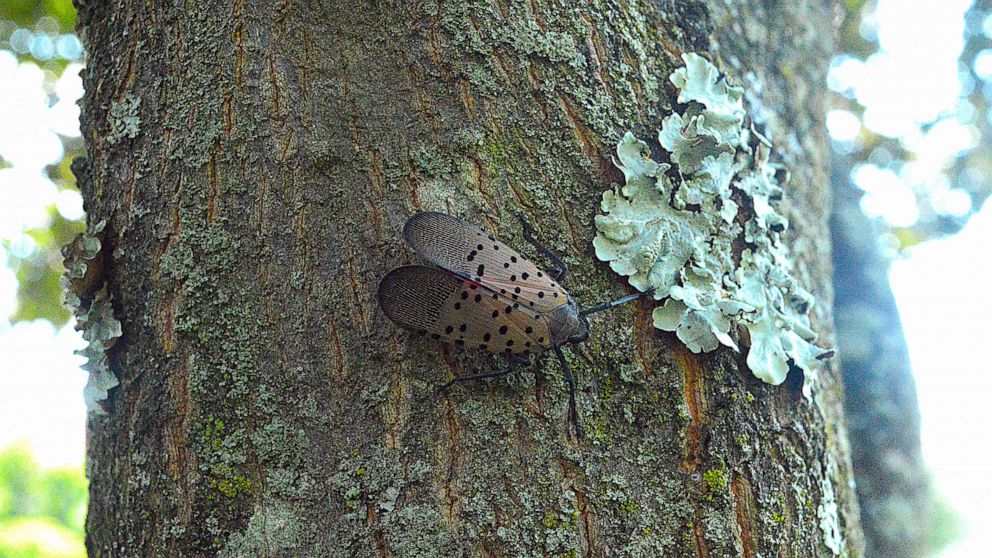 The first live find is "concerning," Basil Seggos, the state Department of Environmental Conservation (DEC) commissioner, said in a statement, adding that the goal is to "prevent it from further entering New York state and limiting any serious threats to our natural resources."