Stephen Hawking's wheelchair, signed PhD thesis and other personal items are up for auction
Proceeds from sale of the wheelchair will go to charity.
LONDON -- A set of personal items that belonged to the late Stephen Hawking, one of the most highly-regarded physicists in history, is now up for auction at Christie's.
Starting Wednesday, an online sale titled, "On the Shoulders of Giants," is open to the public, featuring 22 personal items belonging to the renowned scientist, including a copy of his 1963 Ph.D. thesis and ending with his iconic wheelchair.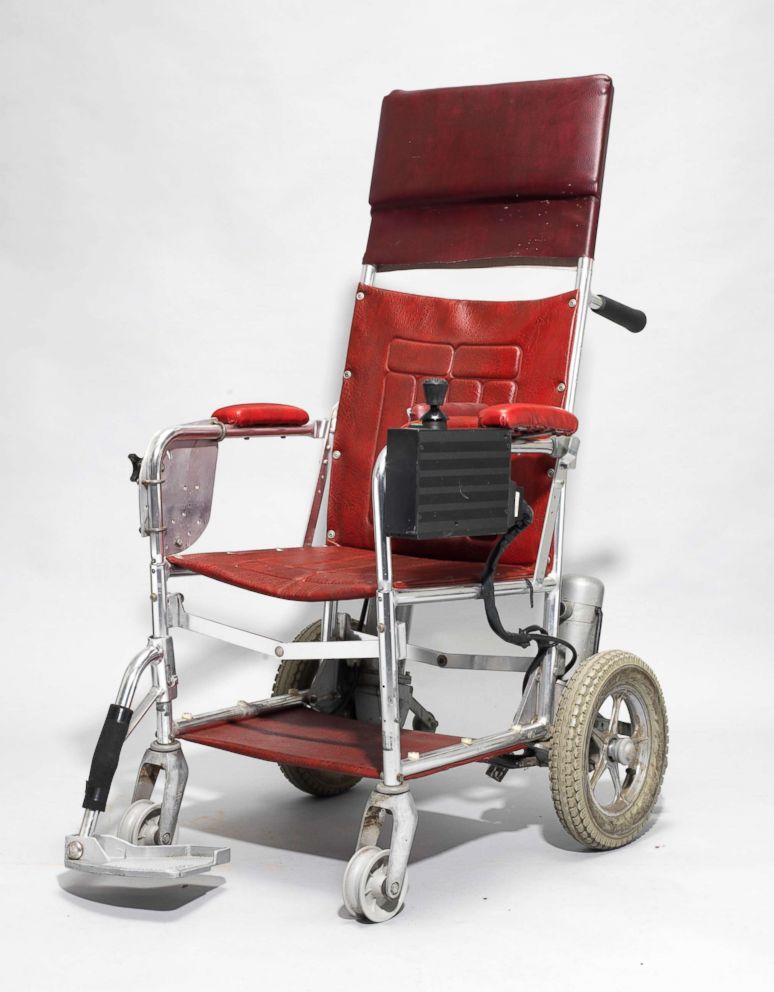 "This is a scientist who made cosmology understandable to people," Sophie Hopkins, a specialist in manuscripts and archives at Christie's told ABC News. "The same scientist who, at the same time, thought The Simpsons is the best thing on American TV."
Hawking died in March at age 76, fifty-five years after he was given just two years to live.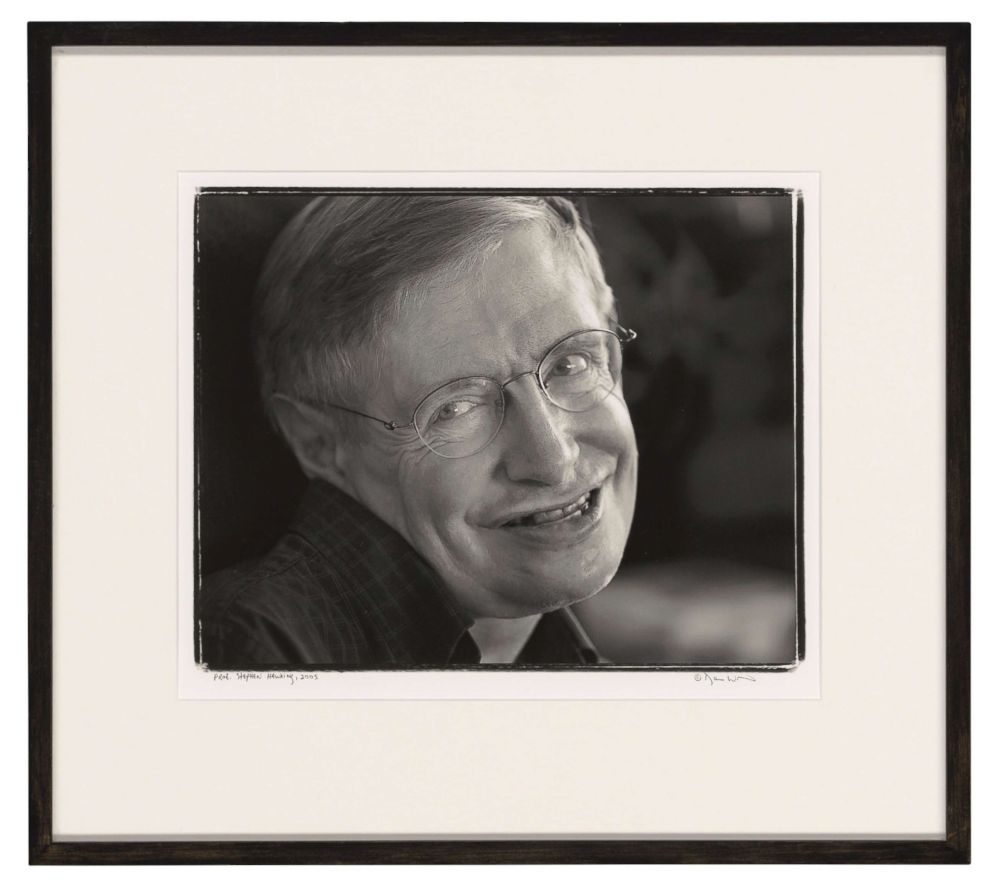 When he was 21, Hawking was diagnosed with amyotrophic lateral sclerosis (ALS), a condition in which neurons in charge of voluntary movement die. The illness left him paralyzed. Proceeds from the sale of Hawking's chair at the auction will go to the Stephen Hawking Foundation and the Motor Neurone Disease Association.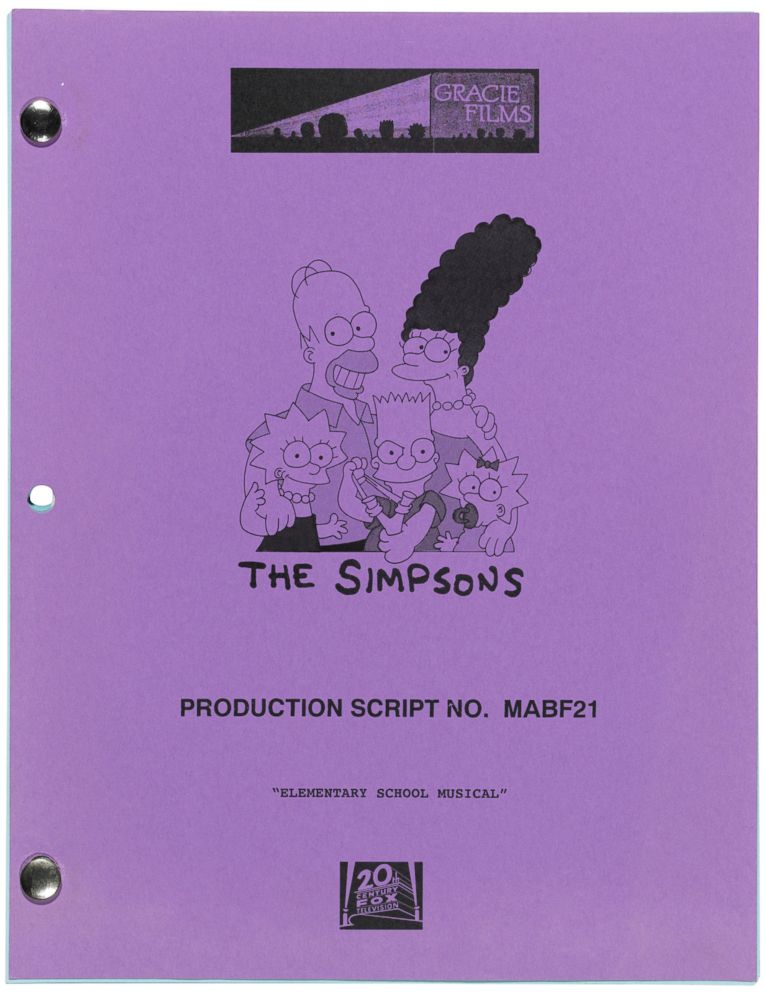 Other items for sale include a signed copy of his bestselling book, "A Brief History of Time," medals and and other honors awarded to the scientist, a bomber jacket, a portrait and the original production script from Hawking's appearance in The Simpsons.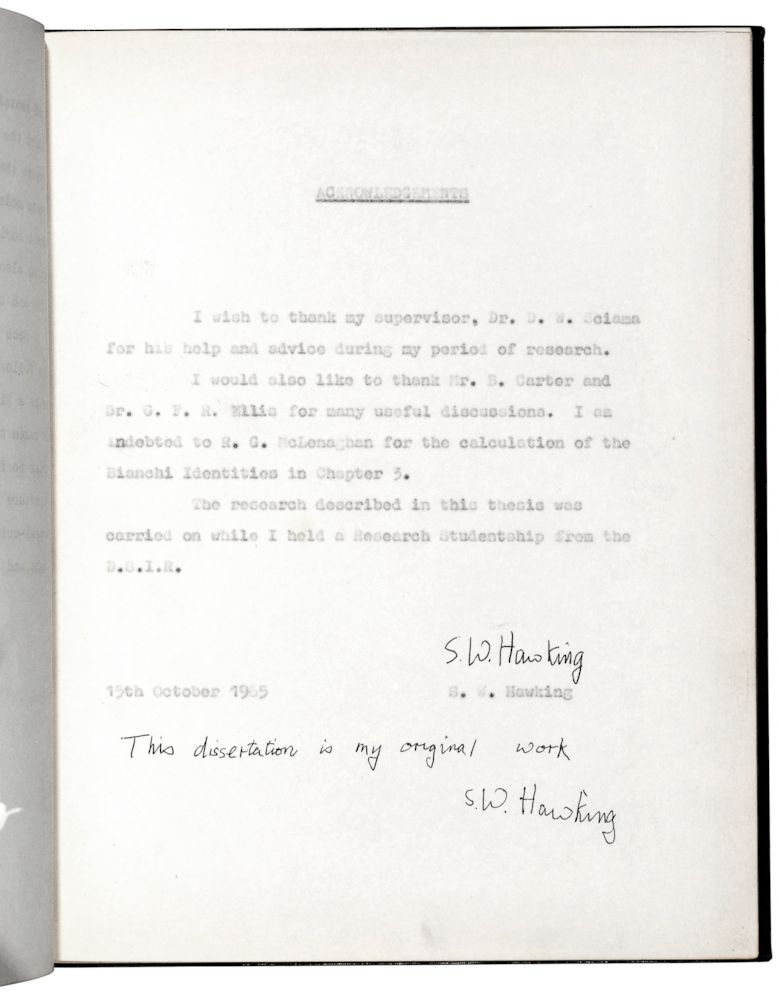 "We want to give a rounded impression of him, as a scientist and as a human," Hopkins said.
Items on sale start for as low as 100 British pounds, which approximately $125. The auction will close on Nov. 8.