A "major mechanical failure" in a gearbox was the cause of a ski lift malfunction at Sugarloaf Mountain that left seven people injured, the ski area said today.
"The trigger for the incident was a major mechanical failure in one of two gearboxes connecting the lift's electric motor to its drive bullwheel," Sugarloaf said in a statement today. The Maine resort and an engineer contributed to the preliminary investigation, according to the statement.
On Friday, the gearbox had passed a routine procedure that identifies potential problems, Sugarloaf added.
The resort said the investigation is ongoing and the lift remains closed.
The King Pine lift had been in full operation Saturday when it suddenly stopped and then started to go backwards, according to a spokeswoman for the ski area.
The lift was immediately shut down and all available mountain safety personnel were sent to the scene to evacuate the skiers on the chair, the resort said in a statement.
More than 200 riders were evacuated. Four people were hospitalized.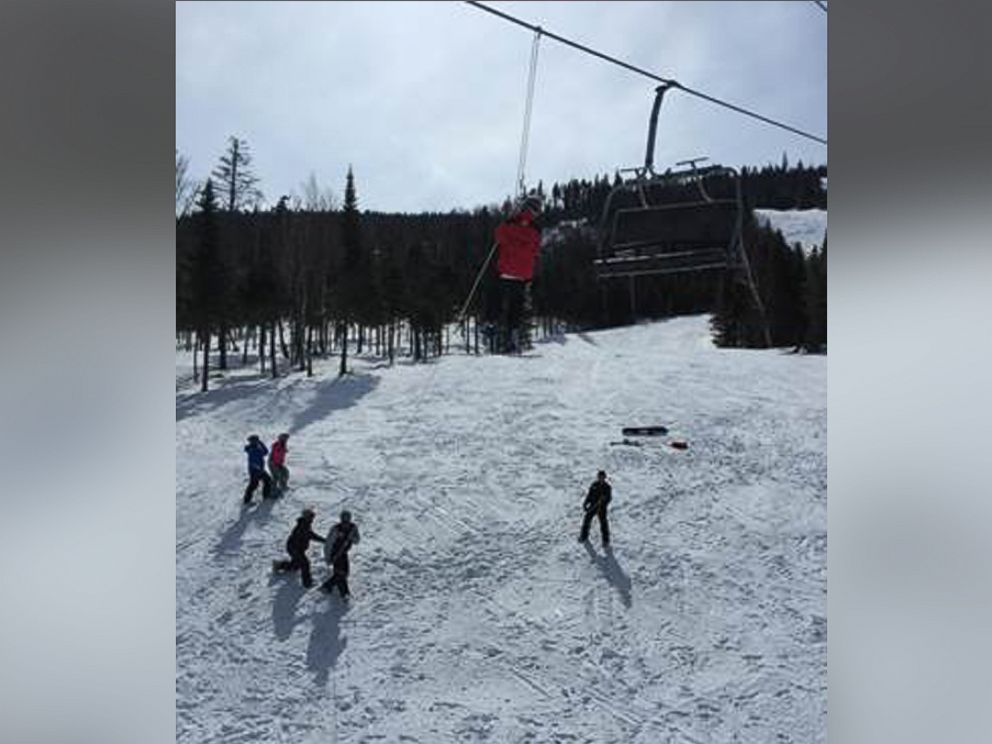 Hank Margolis, who was on the ski lift about a few hundred feet away, said, "There was definitely panic."
"We heard people screaming," Margolis told ABC News. "Everyone was standing in the lift line concerned about people jumping into them. They were screaming and running away."
"There were people lying on the ground, they were definitely immobile," Margolis added.
Robin Lepage said her 23-year-old daughter was at the top of the lift and about to get off when the chair started moving backwards.
"They moved the bar back down and held on for dear life," Lepage told ABC News. "She said they stopped about half-way down and came to a grinding halt."
The chair then "swayed and hung there" for about an hour until they made it safely to the ground, Lepage said.