— -- A woman who Tallahassee police allege was the facilitator of a murder-for-hire plot targeting prominent Florida State University law professor Dan Markel is invoking her right to remain silent, her attorney said in court this morning.
Katie Magbanua, 31, was arrested by police in Davie, Florida, on Saturday on a warrant for first-degree murder, according to a police report. Magbanua was handcuffed and taken to Broward County Jail, Davie police spokesman Sgt. Mark Leone Leone told ABC News.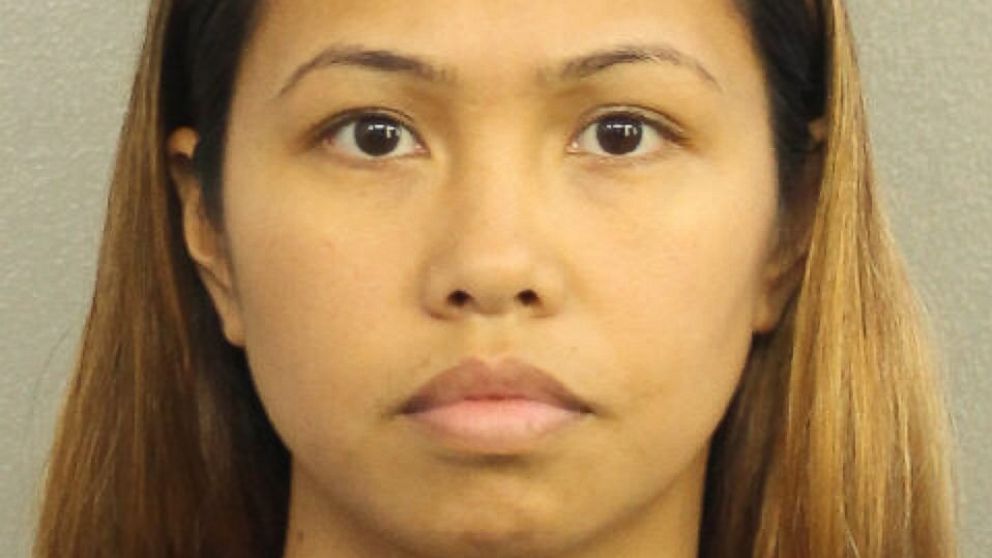 Appearing in bond court in Fort Lauderdale early Sunday, Magbanua's attorney, Tara Kawass, said she had informed Tallahassee detectives investigating the Markel case that Magbanua would not be talking to them. Kawass also told a judge she had not been provided a copy of the arrest warrant for Magbanua.
"Katherine is a single mom who has no prior convictions," Kawass said. "There was no reason to arrest her like this. Our sole priority right now is getting her on bond so she can take care of her two kids."
Markel, a nationally renowned criminal justice scholar, was killed in July 2014, shot twice in the head while sitting in his car in his garage. Police have alleged that the motive for the murder was the bitter divorce between Markel and ex-wife Wendi Adelson, and her family's "desperate desire" to have Wendi and her two children move closer to them in south Florida, where the family runs a lucrative dental practice. Markel had successfully fought in court his ex-wife's attempt to relocate with the children.
The Markel case was featured last month in a 20/20 program, "In-Laws and Outlaws."
In May of this year, police arrested Sigfredo Garcia and Luis Rivera, two south Florida men with criminal histories, and charged them in Markel's murder. Both are facing the death penalty if convicted. Both have pleaded not guilty.
Magbanua is suspected of being the link between the two alleged hit men and Wendi Adelson's family. In a probable cause affidavit police allege that Garcia and Rivera were "enlisted to commit this egregious act." Authorities contend Garcia and Rivera traveled from Miami to Tallahassee two days before the murder in a rented green Toyota Prius, shot Markel in broad daylight, and then drove back to Miami immediately following the murder.
The first person Garcia called after the murder, police say, was Magbanua.
She is the mother of Garcia's two children and has also had a romantic relationship with Wendi Adelson's brother, Charlie, a well-to-do periodontist in south Florida.
At the time of the arrests of Garcia and Rivera, police also sought murder charges against Magbanua and Charlie Adelson, but prosecutors, citing a lack of sufficient evidence, declined at the time to proceed against anyone other than the two alleged hit men.
The new warrant for Magbanua's arrest has not yet been made public.
Garcia's attorney, Saam Zangeneh, told ABC News that Magbanua's arrest was not unexpected, but that it strikes him as last-gasp attempt by law enforcement to try to prove their theory of the crime after two years of investigation. "Desperate times call for desperate measures," he said. "The prosecution has made her a focal point of this investigation. I am eager to read the arrest warrant and see why Katie was arrested."
An affidavit for Magbanua's arrest prepared in May, alleged that she had deposited over $50-thousand in cash into her bank account in the 16 months following the murder, and that she had also started receiving regular checks from the Adelson family's dental clinic, that were signed by Wendi Adleson's mother, Donna.
An Adelson family attorney told ABC News earlier this year that Magbanua was employed at the clinic. The police affidavit, however, asserts that Magbanua was observed at the clinic just once during the law enforcement investigation.
No one in the Adelson family has been charged in connection with Markel's murder, and their attorneys have described allegations by police that the family was involved in the killing as "fanciful fiction."
David Oscar Markus, an attorney for Charlie Adelson sent this statement to ABC in response to Magbanua's arrest: "It's sad that the police have arrested Katie when just last week the prosecution said there was no basis to proceed. They are trying to pressure a single mom who has no priors by threatening to make her little kids orphans. That's not how our criminal justice system is supposed to work. It smacks of utter desperation."
ABC News' Benjamin Stein contributed to this report.