— -- The driver suspected of plowing into a crowd in New York's Times Square midday Thursday, killing an 18-year-old woman and injuring 20 others, was arraigned today on charges of murder, attempted murder and aggravated vehicular homicide.
Three people remain hospitalized with critical injuries from the crash.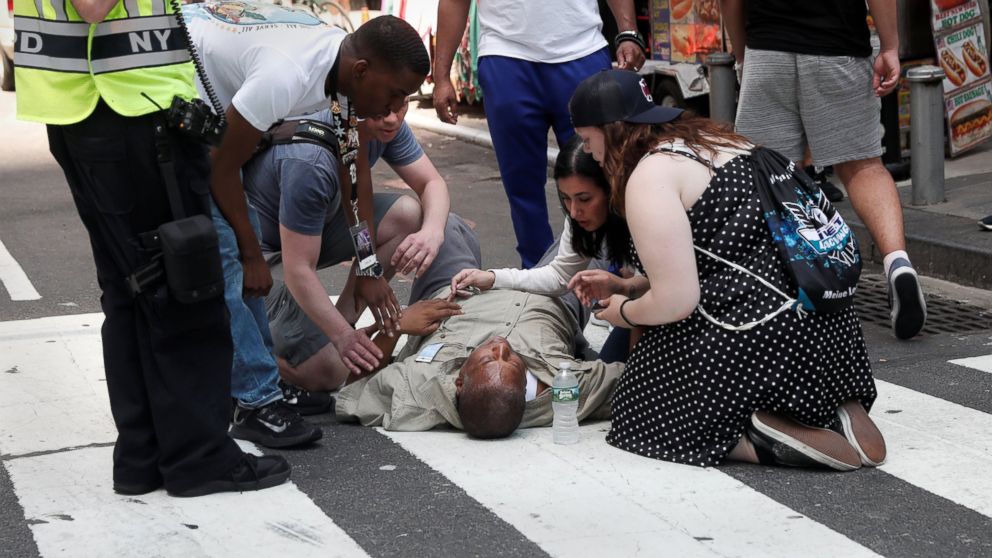 At 11:55 a.m. Thursday, 26-year-old Richard Rojas, a Navy veteran, was driving south on 7th Avenue when he slowed down, allowed traffic to pass, made a U-turn at 42nd Street, accelerated and started to strike down pedestrians, police said. He accelerated and continued driving until he crashed at 45th Street, according to law enforcement.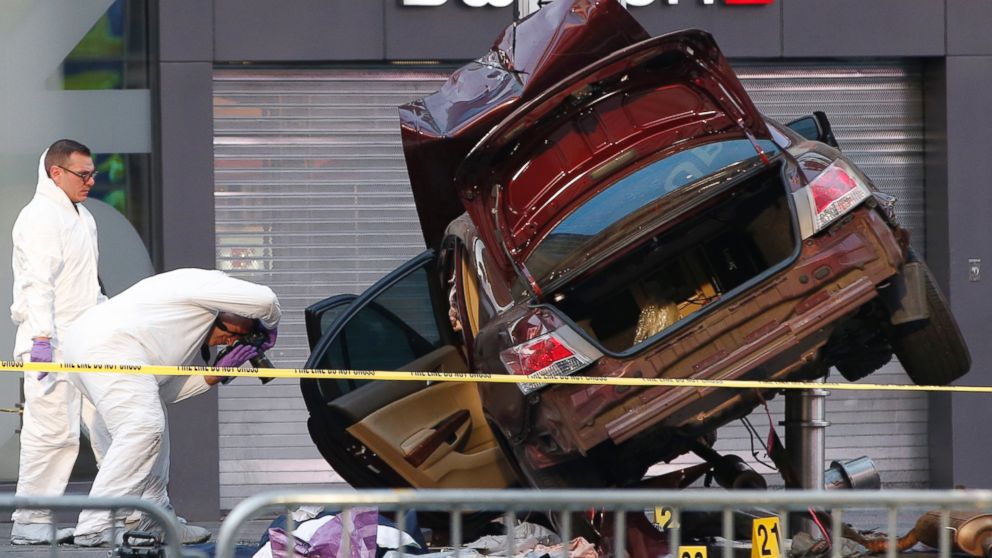 Prosecutors today said Rojas "brutally murdered an 18-year-old woman and severely injured her 13-year-old sister who were here on vacation." The crash killed Alyssa Elsman, an 18-year-old tourist from Michigan, officials said. Her younger sister is in the hospital with a collapsed lung and broken pelvis, police said today.
After Rojas crashed, he exited the car and prosecutors quoted him as saying, "I wanted to kill them." He made an additional statement that police should have shot him, prosecutors said.
Rojas was detained by police and civilians, police said.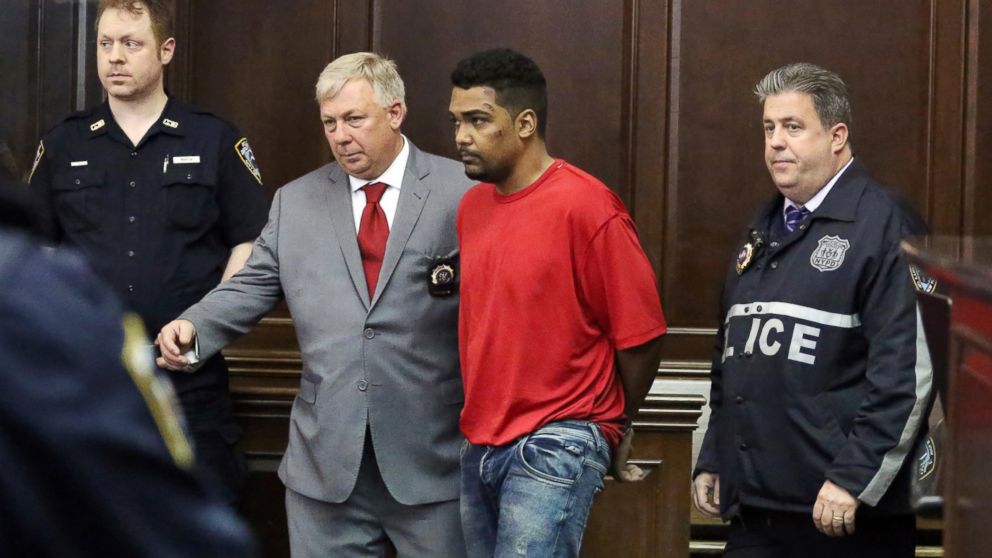 There is no indication of terrorism, officials said. Rojas' motive remains under investigation, police said today.
Online court records said Rojas was observed with "glassy eyes, slurred speech, and was unsteady on his feet." Rojas allegedly told police, "I smoked marijuana. I laced the marijuana with PCP." Police sources confirmed the presence of PCP in his system.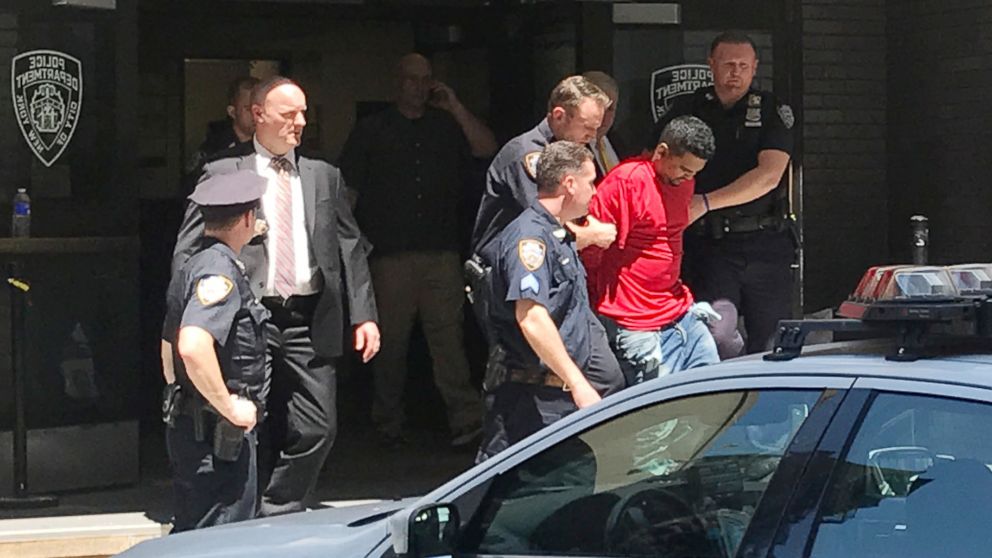 Rojas was remanded to custody today and will return to court on May 24. Defense attorneys did not comment outside of court. Relatives of Rojas were seen sobbing outside.
Rojas, who lives with his mother in the Bronx, has had multiple arrests in the past, including two for drunken driving, police said.
Annie Donahey, who witnessed Thursday's deadly crash, told ABC News, "I was walking toward the subway station and the sidewalk that I was on was super crowded. Last minute I decided I was gonna cross the street ... I turn around because someone screamed. There's this red car, full speed, careening down the sidewalk."
Donahey said one woman she was walking next to was struck by the car. "I looked back and she was in a pile on the street," Donahey said. "It could've been me."
She continued: "I wouldn't be here now if I hadn't crossed the street. It happened too fast."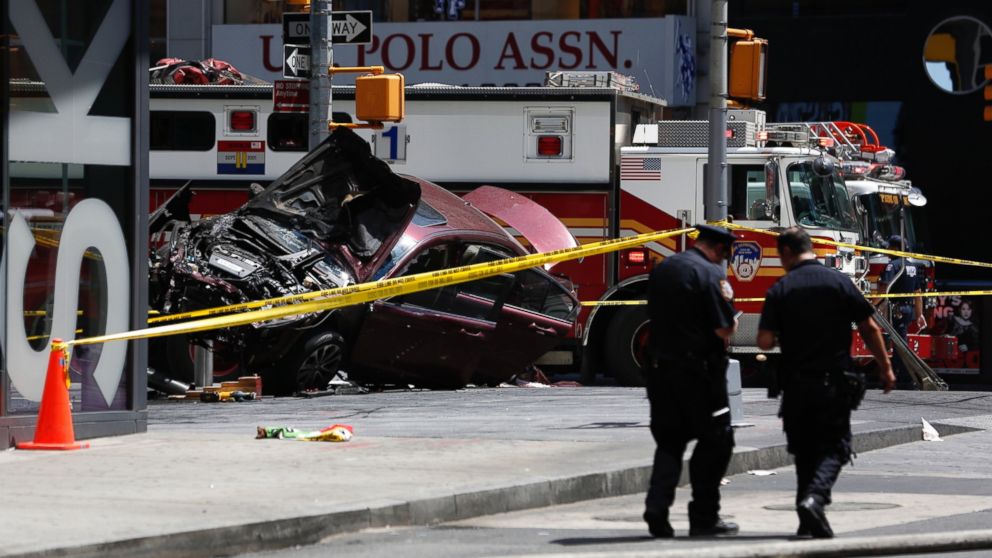 ABC News' Aaron Katersky and Erin Keohane contributed to this report.