A Minnesota man is suspected of killing the OB-GYN physician who assisted in his birth 30 years earlier, a source with knowledge of the case told ABC News affiliate KSTP-TV.
Dr. Stephen Larson, 74, of Orono, Minn., was found dead inside his home Friday night from multiple gunshot wounds, the Hennepin County Medical Examiner said Sunday. The suspect, who was shot dead by police at the scene of the doctor's killing, was identified as 30-year-old Ted Hoffstrom, of St. Anthony, Minn.
Police have declined to confirm Hoffstrom as the suspect even though the medical examiner identified him Sunday. Authorities have said nothing publically about a possible motive for the killing.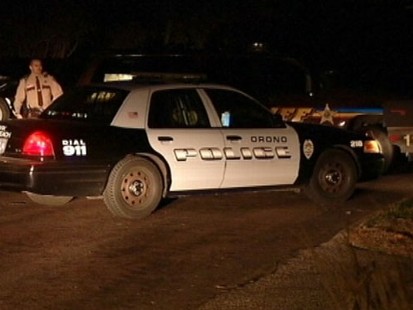 Hoffstrom's family posted a note on the front door of their home Sunday, expressing their condolences over the incident:
"It is with great sadness that we extend our heartfelt prayers and sympathy to the family of Dr. Stephen Larson. Our hearts are broken for all of those affected by this tragic event. We are shocked and saddened by this news, and many questions remain unanswered. We hope that the public will understand this is a very difficult time for our family. We are grieving the loss of our son, and ask that you please respect our privacy at this time."
Officers responded just before 9 p.m. Friday to a report of an armed man outside Larson's home. Shots were fired during a confrontation and the suspect was killed outside the home, the Hennepin County Sheriff's Office said.
Larson was killed before police arrived on the scene and his body was found inside the home, authorities said. Larson was home alone at the time of the shooting and his wife was out of town.
Larson was a longtime physician at OBGYN Specialists in Edina and Burnsville, Minn. During his 33-year career, colleagues estimated he delivered thousands of babies while winning numerous awards.
One of Larson's partners at OBGYN Specialists, Dr. Suzin Cho, said he was nearing retirement.
"It was devastating because you know his job, his work, it was his passion. Now that choice is taken out of his hands," Cho said.