Teen who went viral during Ferguson protests reported missing after family dies in car crash
A photo of a tearful Devonte Hart hugging a police officer went viral in 2014.
A teen who was seen hugging a police officer in a photo that went viral during 2014 protests over the police-involved shooting death of Michael Brown has been reported missing after several members of his family died in a horrific car crash.
Five people have been confirmed dead after the SUV they were in went off a cliff near Mendocino in Northern California, on Monday, officials from the California Highway Patrol and the Mendocino County Sheriff's Office said in a joint press conference Wednesday afternoon.
Search and rescue teams continue to look for Devonte Hart, 15, and his siblings, 16-year-old Hannah Hart and 12-year-old Sierra Hart, officials said. Their parents, Jennifer and Sarah Hart, and three of their siblings died in the crash.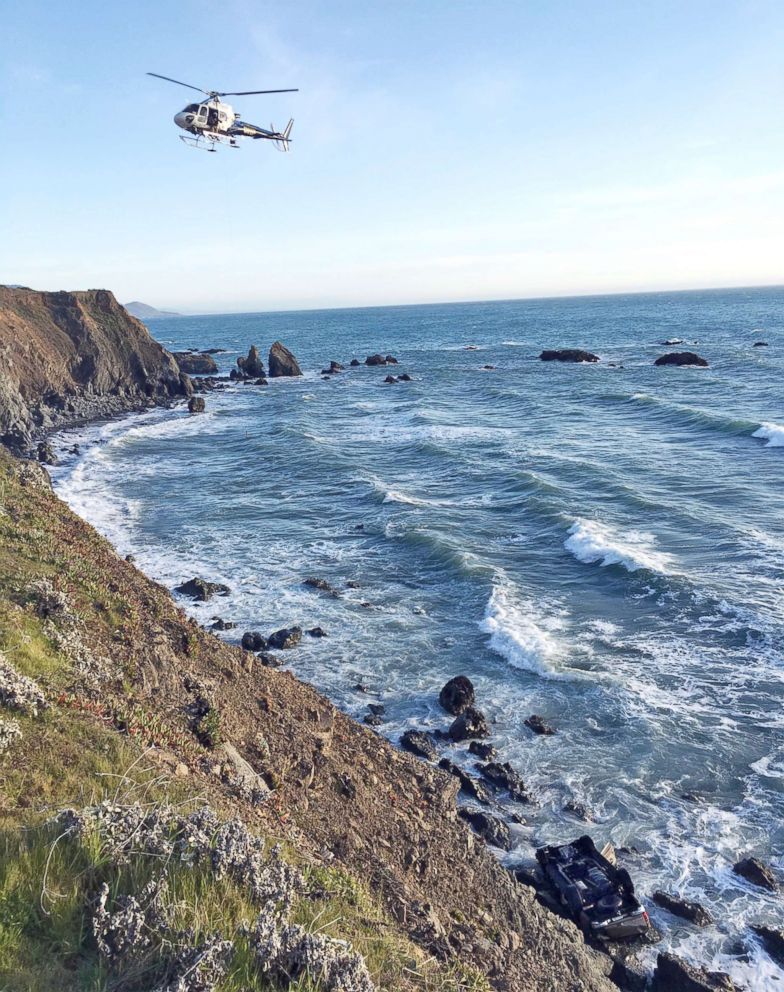 The scene was "confusing," with no brake or skid marks before the car fell 75 feet into the Pacific Ocean, authorities said.
Authorities have every reason to believe that all six children were in the SUV. The victims were not wearing their seat belts at the time of the accident, officials said.
Investigators are still trying to piece together exactly when the crash occurred, and there were no witnesses. The car engine was cold by the time first responders arrived on the scene, authorities said.
There was no evidence left in the car, but police are searching for possible gas or hotel receipts to obtain a better timeline, officials said, adding that they have "no reason to believe" that the crash was "an intentional act."
Devonte Hart was seen in a photo taken on Nov. 25, 2014 hugging a police officer as tears streamed down his cheek during protests in Portland, Oregon, over Brown's death in Ferguson, Missouri, and a grand jury's failure to indict the officer who shot him. The poignant photo was taken during a national outcry over police brutality.
The boy, who was 12 at the time, was carrying a sign at the demonstration that said "free hugs," prompting the Portland police officer to ask him if he would "get one of those." The moment was then captured by freelance photographer Johnny Nguyen.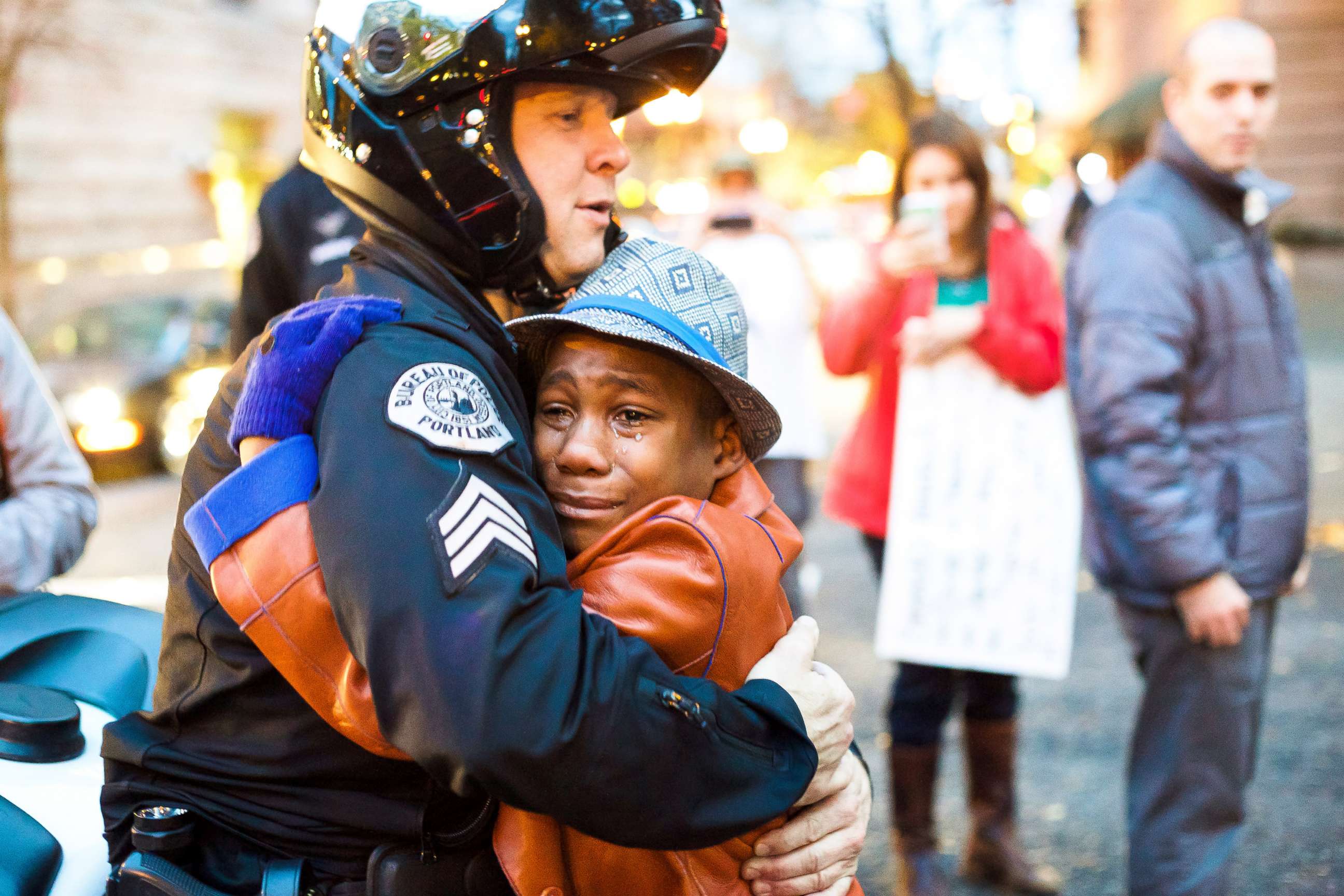 Devonte Hart was the adoptive son of Jennifer and Sarah Hart, ABC Portland affiliate KATU reported.
The family is from just outside Woodland, Washington, a suburb of Portland, according to KATU. They appeared to have embarked on a short trip because many of their belongings, along with their chickens and a family pet, were still at their home, AP reported.