— -- The congregation of the First Baptist Church of Sutherland Springs, Texas, held a service today away from its sanctuary, a week after it was the scene of one of the worst mass shootings in modern U.S. history.
The few dozen congregants relocated a half-mile away for their Sunday services and saw their ranks swell by hundreds, as people from near and far flocked under a propped-up tent at a baseball field to start healing.
Together, they mourned the loss of 26 people -- mostly children and an infant -- killed by Devin Patrick Kelley, who wore tactical gear and a gold skull-faced mask as he unloaded on helpless congregants with a hi-powered rifle.
He also injured 20 people before attempting to make a getaway. He died after being chased down by two Good Samaritans, when, local authorities said, he crashed his truck and turned the gun on himself.
The church itself was turned into a memorial to those who lost their lives, painted all in white, with red roses on each chair.
The church's pastor Frank Pomeroy, who lost 14-year-old daughter Annabelle in the mass shooting, and afterward told ABC News she was "one very beautiful, special child," delivered a moving sermon advocating to plot forward.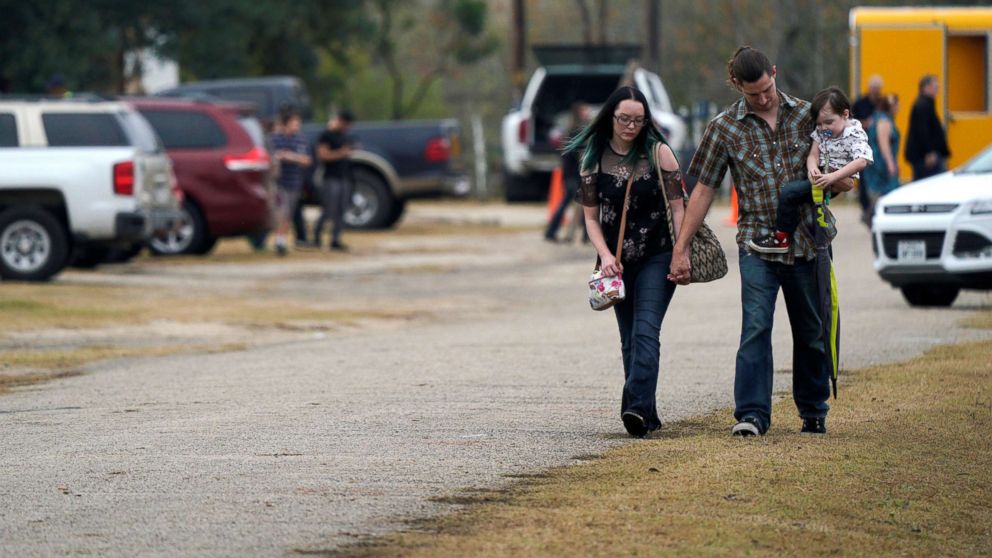 "We have the freedom to choose, and rather than choose darkness like the young man did that day we choose the light," he said, according to the ABC News affiliate KSAT.
The clergyman, who vowed this week to start arming himself when he preaches in the future, was unwavering in his faith, and noted that he like, the surviving congregants, should "not allow the lives that were lost or the families hurt lie in vain."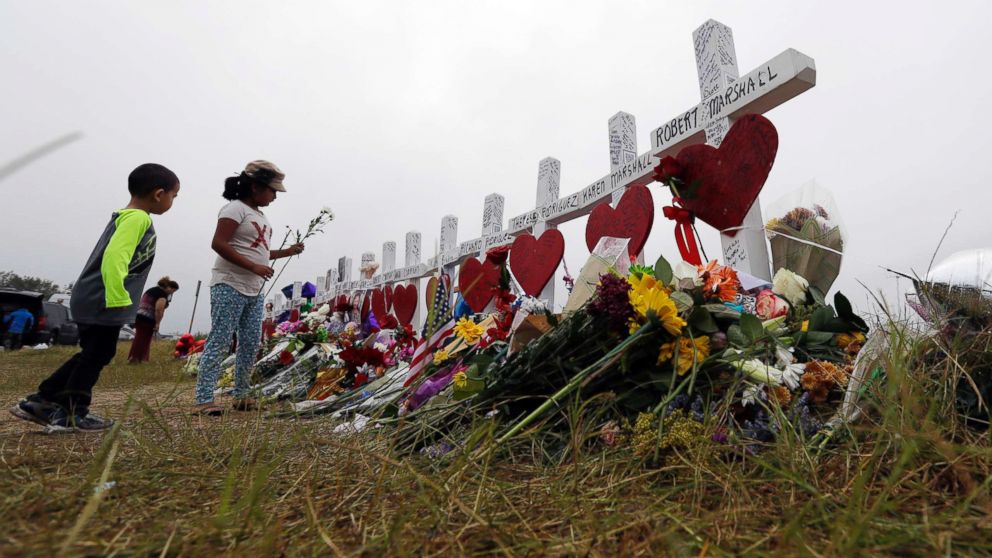 He then encouraged people to be even more dedicated to church attendance.
"We can't let that act be an excuse to miss church," he said. "We can't let that act be an excuse for us to act heinous."
The crowd seated in the couple hundred chairs rose in applause when he was done.
The pastor was joined by Texas Sen. John Cornyn, a Republican, who took some time to condemn the killer.
"He was a guy who seemed to never get his act together," said Cornyn, before slammed the breakdown in the background check system where Kelley's criminal assault of his wife and child years ago was never formally inputted into the proper database by the Air Force.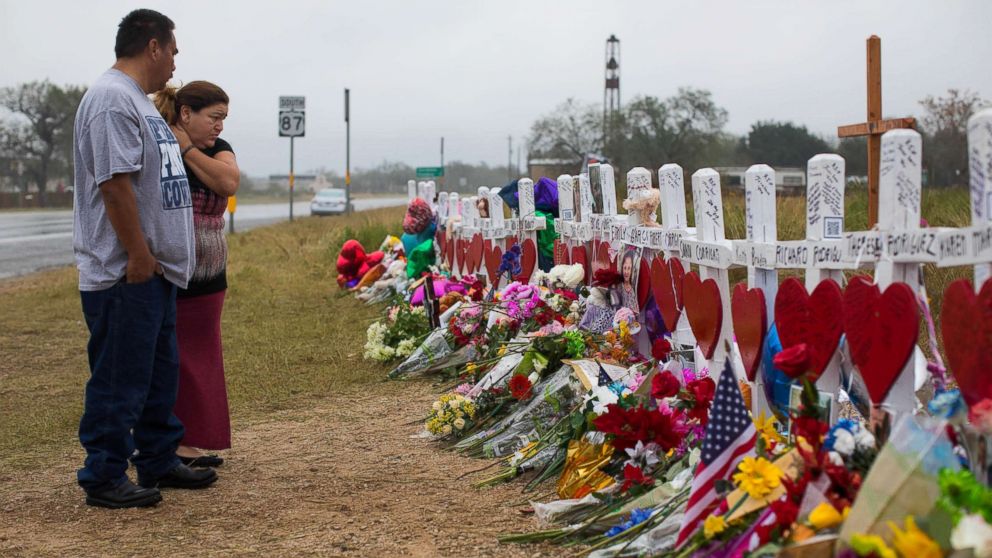 "The one thing we know for sure is this individual should not have been able to legally purchase a firearm," Cornyn added.
The politician also said that he is working to bring bipartisan legislation this week to prevent the "fix this broken background check system."
He also said that the Air Force miss on Kelley isn't isolated.
"It's not just the Air Force," he said. "It's across the Department of Defense. Some of it has to do with the fact that under the uniform code of military justice, some of the offenses don't bear the same name as it would appear in civilian courts."