A police officer in Texas ran into a burning home to save five children and one adult.
Sam Click, a Seagoville police officer, was on patrol when he discovered the front of a duplex home engulfed in flames in the 700 block of Casa Grande Drive the morning of Aug 25.
"He was patrolling his area in the housing district and he came upon the house on fire," Christine Wirth, a support services manager with the Seagoville Police Department, told ABC News.
"A lady was screaming for help in the yard," so Click called the fire and police department for assistance, Wirth said. He then ran to people panicking outside the home, and was notified that there were others still inside, sleeping, according to the police report. That's when he tried getting into the house.
"[He] ended up having to go around to the backside of the house to break the windows and the door to get them out," Wirth said.
Body camera footage shows that Click entered the home within seconds of arriving on the scene. Inside, he found five children between the ages of 6 months and 10 years, and one adult.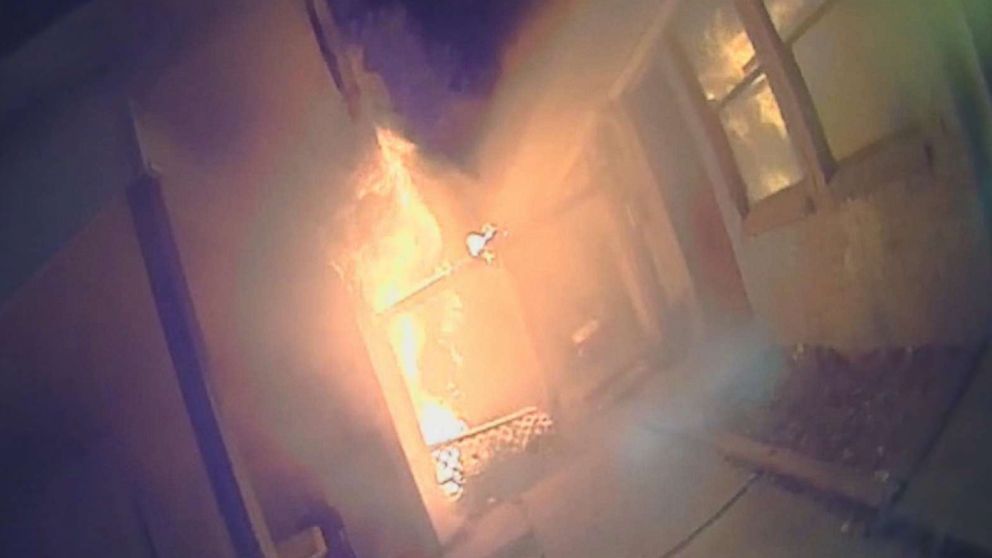 "From the heroic actions of these neighbors and officer Sam Click, all residents were safely removed from the duplex with no significant injuries reported," the police report said.
The Seagoville Fire Department put out the fire.
Click began working at the Seagoville Police Department in January 2017, Wirth said.
"He believes in what the police officer stands for. He serves and protects, and that's what he did," Wirth said of Click. "[He] disregarded his personal safety to go in and save the lives of the children and the male adult."
"It was a courageous act," Wirth said.