The 8-year-old daughter of a slain Palm Springs, California, police officer spoke today at a vigil for her father and his fellow officer, who were both killed in the line of duty, saying it wasn't her father's turn to die.
Interested in
Police Shootings?
Add Police Shootings as an interest to stay up to date on the latest Police Shootings news, video, and analysis from ABC News.
Officers Jose "Gil" Vega, 63, and Lesley Zerebny, 27, were fatally shot Saturday, Oct. 8, while responding to a domestic disturbance call at a home, police said. The Oct. 8 shooting also injured a third officer who was released from the hospital the next day.
Zerebny had just returned to duty after giving birth to her 4-month-old baby, officials said. She was married to a Riverside County sheriff's deputy.
Vega, a 35-year veteran of the Palm Springs Police Department, was working on an overtime unscheduled shift. A married father of eight, he was due to retire in December.
As Vega's soft-spoken 8-year-old daughter, Vanessa, spoke to a sea of uniformed officers and other mourners wearing blue, she said it wasn't her father's turn to die, but added, "he will be watching us -- he won't ever leave."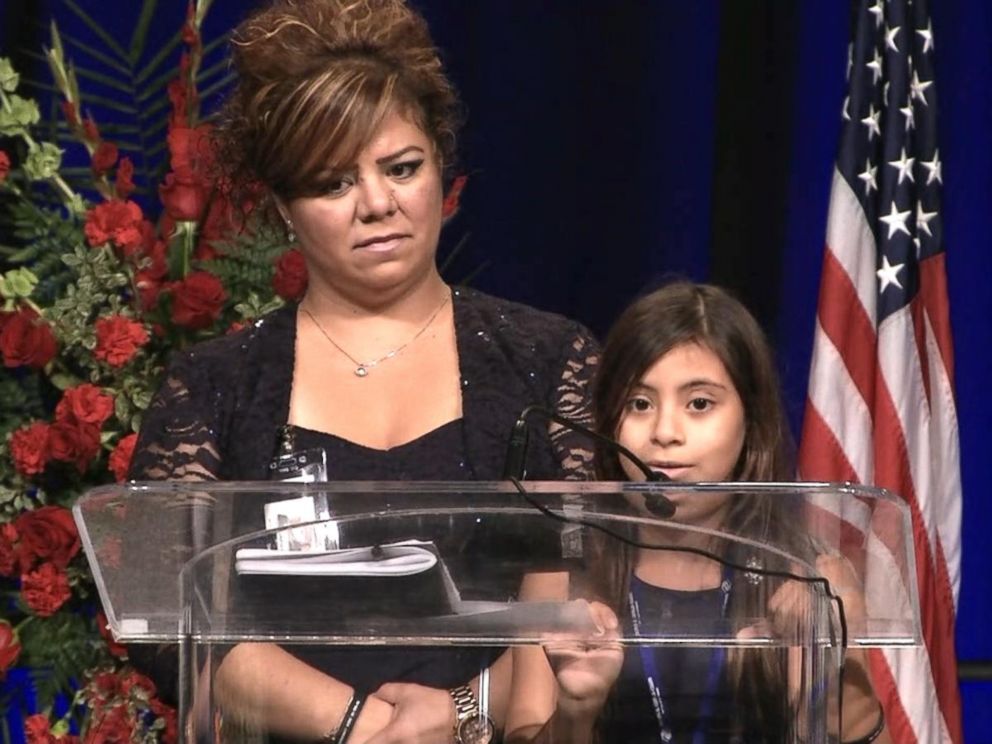 "Everything I learned was from him," she said, like baseball, karate and running.
"He was happy with his life," Vanessa said, adding, "He's in peace now."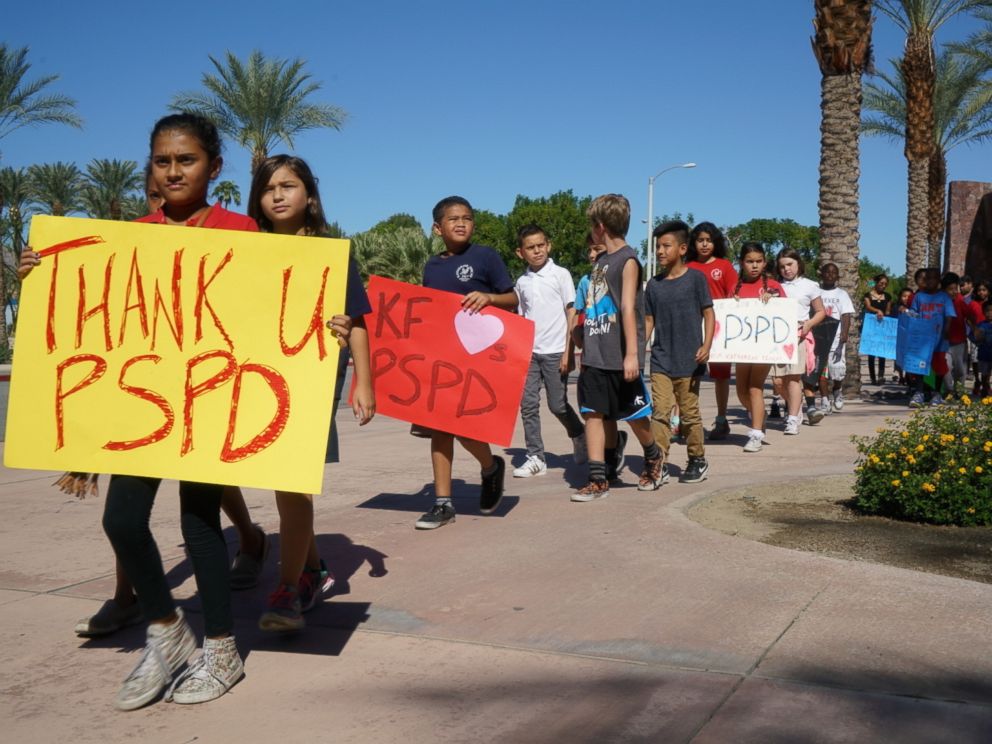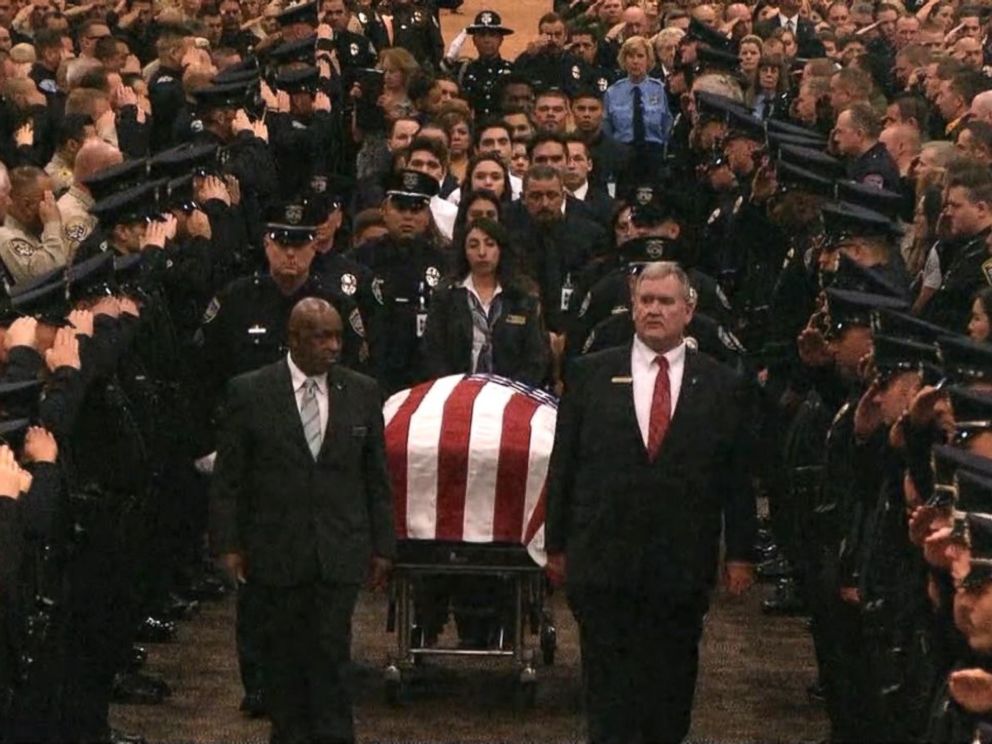 California Gov. Jerry Brown and law enforcement officials from across the country were among the thousands of people at the memorial service.
Vega's stepdaughter, Andrea, also spoke at the service and read words from Vega's wife, Susanna: "Justice will be served. ... This is not going to be easy. It is only the beginning of our pain. For me, for my young daughter and many, many more people."
Vega's brother, Jose Hector Vega, said Vega, a training officer, "loved to be a cop" and "was a great cop."
He said Vega -- who was working on his day off the day he died -- died doing what he loved.
"He died happy and he would wish us all to live our lives happy also," he said.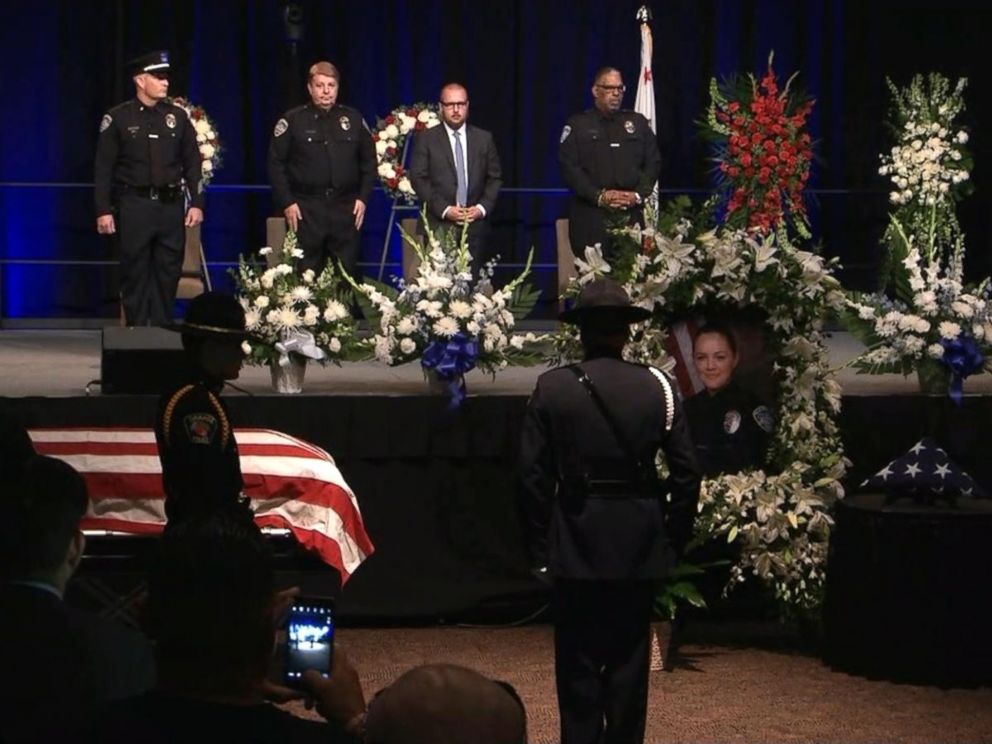 Palm Springs Police detective Chris Jaeger spoke of Zerebny in an emotional speech, saying she was a "little sister" and one of his closest friends. He vowed to always be there for her husband, Zach, and baby daughter, Cora.
She was "an outstanding police officer" with a passion for the job, he said.
Zerebny tried every day to be the best she could be and her future as an officer was "limitless," he said.
"Lesley had an infectious smile and it was consistently present" and it "brightened your day," he added.
Jaeger said he remembers the excitement in Zerebny's voice when she told him that she and her husband Zach were having a baby, and "when Lesley became a mother, Cora was all she could talk about," he said. "Lesley was a wonderful mother. She loved Cora endlessly."
Jaeger said the young mother was "smart, tough and could not be intimidated."
"Lesley did not need protecting," he said. She was "fearless and persistent" in following her own path as a cop and in life.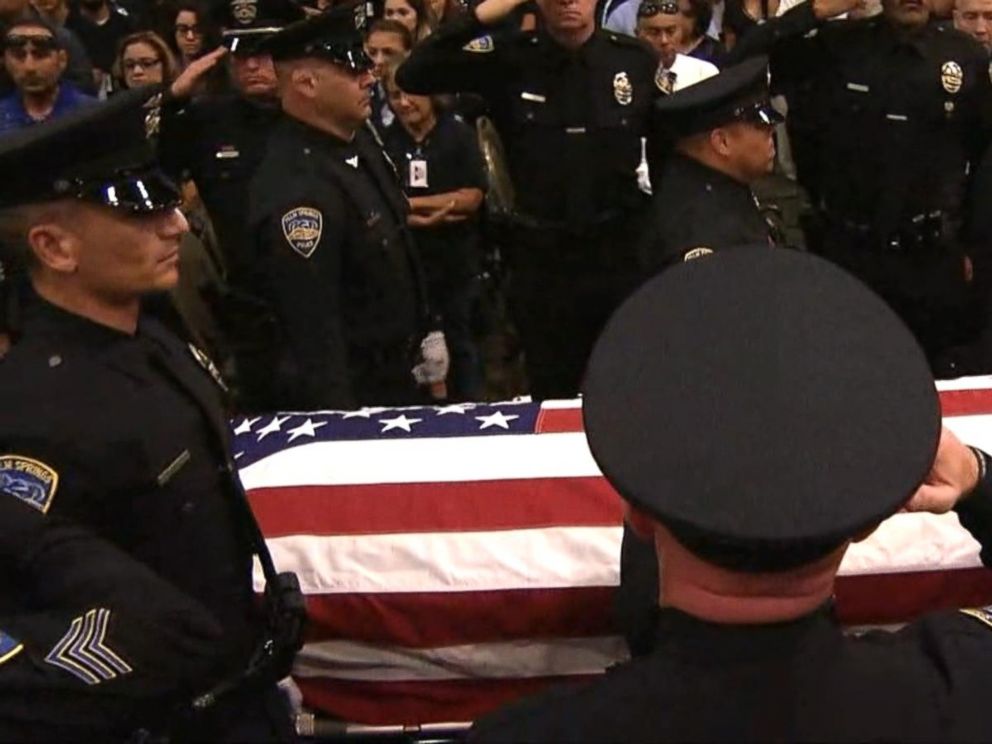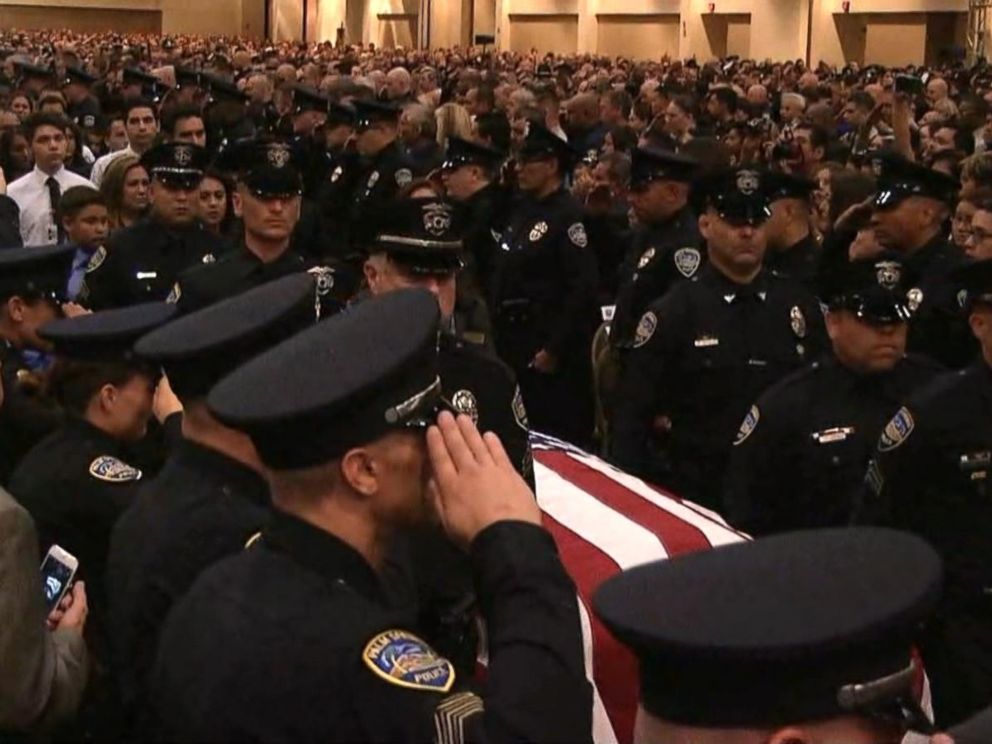 Palm Springs police Lt. Mike Kovaleff said today "each member of the Palm Springs Police Department has evolved into a world-class hugger" in the wake of the officers' deaths.
"One way or another ... our lives have been touched by the lives of Gil and Lesley," Kovaleff said.
He said Vega and Zerebny "will live on" through the lives of their families and the Palm Springs Police Department "and all of our brothers and sisters in law enforcement will forever honor their lives."
Palm Springs Police Chief Bryan Reyes, who had said shortly after the shooting "I am awake in a nightmare," said at the service today that the threat to law enforcement throughout the country is "real" and no city is exempt.
Reyes called the man accused of shooting the officers the "subject," refusing to identify him by name, and he called the shootings an "assassination."
Reyes called the subject a "ticking time bomb," and he said people must "pay attention" to "red flags," saying law enforcement across country are "growing tired" of "this unacceptable behavior."
John Felix, 26, was arrested in connection with the shooting and is facing charges including murder, authorities said. Riverside County District Attorney Mike Hestrin described it as an "ambush."
"This individual wanted to kill police officers," Hestrin said, according to ABC station KABC. "He attacked these officers for no reason other than that they were officers coming to a call."
Felix has pleaded not guilty.
The Associated Press contributed to this report.