At least a thousand pallets of water bottles, meant for Hurricane Maria survivors, were left to rot under the Puerto Rican sun.
That is what Angelo Cruz Ramos, the mayor of Ceiba, told ABC News about what happened to thousands and thousands of water bottles that are sitting on the tarmac at the former naval base, Roosevelt Roads.
Cruz Ramos did not know the water was there and only found out when the images, posted to Facebook on Sept. 11, went viral, he said. The area is a restricted zone, so he is not been able to approach it.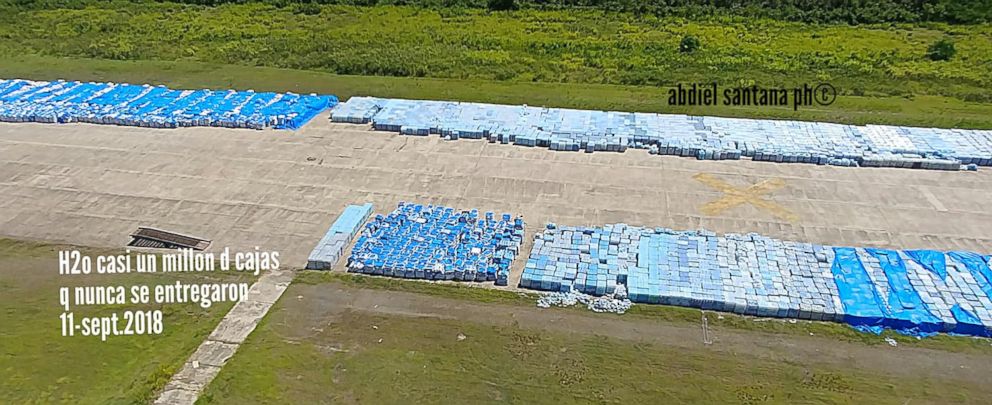 Because the bottled water has been under the sun for months, all the water is contaminated and is not suitable for consumption, Cruz Ramos said.
The Federal Emergency Management Agency confirmed to ABC News that the water was purchased by the federal agency and was determined to be a part of a surplus of supplies in April. The excess supply was transferred to the island's General Services Administration, FEMA said.
Puerto Rico's General Services Administration said back in May that the agency received around 20,000 pallets of water through a federal government program to distribute excess supplies, the agency said in a statement to ABC News. After delivering more than 700 pallets, they received complaints about the smell and taste of the water from a municipality, the GSA said.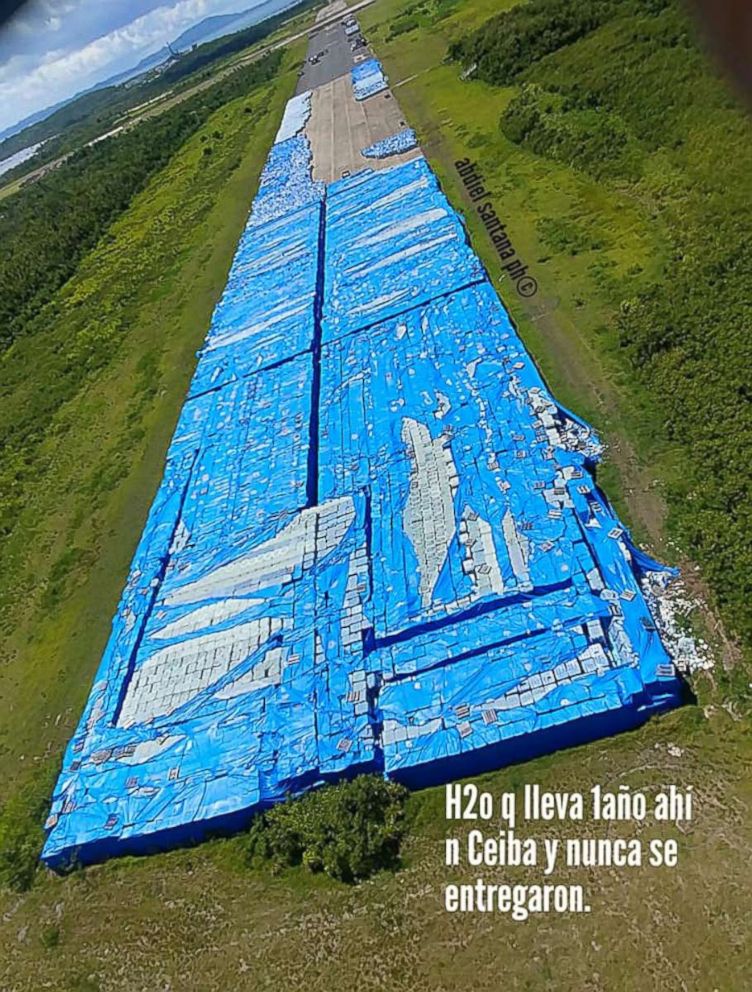 The GSA are working with FEMA and the island's department of health to perform water tests on what they got from the federal government, the GSA said. They added that they will be returning the water to the federal government.
Ramos is not sure who is at fault. Because there were supply planes arriving at airport in Ceiba hundreds of times after the storm - off loading food and water, he wouldn't know when this water actually arrived on that tarmac, he said.
"The government of Puerto Rico did not receive the water to distribute during the emergency, it was under FEMA's custody and it wasn't until April 2018 that the surplus inventory was available upon request," Hector Pesquera, Puerto Rico's secretary of public safety, announced at a press conference in San Juan on Wednesday.