— -- Russell Frantom was just 16 years old when he began talking online about a plan to attack his Indiana high school.
He had been chatting in an online group that was sympathetic to the two Columbine killers, Eric Harris and Dylan Klebold, and said he ended up talking with a man in Ohio he had never met. They discussed launching an attack on Sept. 11, 2008.
"The conversations lasted roughly for a week and it was enough for law enforcement to get involved," said Frantom, now 24. "Which, I don't blame them and I'm happy that they did."
At the time, Frantom said he was struggling with depression and feelings of hopelessness. Searching for acceptance, he had eventually found his way into these dark, sinister online groups that supported the Columbine shooters.
"At the time I connected with these people because they seemed as hopeless and strange as I did," he said. "I found acceptance in it because I was a depressed teenager and I didn't have any other outlets to look through, so I found an outlet through negativity."
After Columbine: Experts Offer Tips for How to Talk to a Troubled Child
Resources for Suicide Prevention, Mental Illness Concerns, Helping Parents Cope
FULL COVERAGE: Diane Sawyer's Exclusive with Sue Klebold
Over time, Frantom said he became more vocal, and ended up posting comment on a webpage for his school that caught the attention of a school resource officer.
"I posted something showing support of the Columbine shooters and how I wished it would happen at the school I was attending," Frantom said.
He said he was called into the principal's office where he was confronted and eventually law enforcement got involved. Frantom said he felt "relieved."
"I'm very grateful that the resource officer was able to intervene and stop it," he said. "I think that I set myself up to be caught in the first place. … I think maybe I finally felt free."
An ABC News investigation found that there have been 65 cases in which school shooters and thwarted school shooters have referenced Columbine as motivation for their attacks.
Frantom pleaded guilty to a juvenile count of conspiracy to commit mass murder and served almost two years in a juvenile detention facility. Looking back on what he went through, he said he feels "lucky."
"I made it out and it could have been so much worse for me," Frantom said. "There's always a way out. That's the lesson that I've learned, and that's why I am in a way grateful for the route that I've gone down."
Another person, who ABC News has agreed not to identify, was also a teenager when he was accused of plotting to attack a high school. Fellow classmates turned him in and law enforcement got involved. Since then, he has tried to move on.
"I started over in a new town," he said. "I went to college, I started a career, I met my wife, I had kids."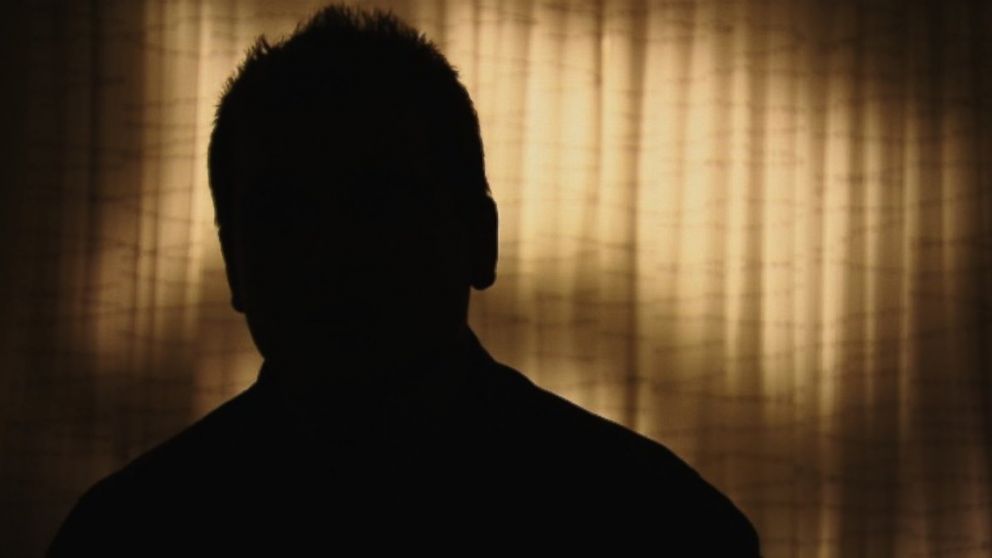 To other kids who might be having similar thoughts, he said, "for the love of God, reach out and talk to someone. It could be your parents, it could be the school guidance counselor," and he said parents should know that "kids need to be able to talk to you. They need to be able to be open and honest with you."
He said it's important to speak up, "no matter how small it is, to maybe help even one person who went through something similar to what I was going through."
The U.S. Secret Service and the U.S. Department of Education records show that in 81 percent of school shooting cases, at least one person had information that the attacker was thinking about or planning the shooting.
Potential school attacks have been prevented by fellow students, teachers, friends, family members and even total strangers reporting suspicious activity.
"Anyone can be the person who observes the behavior and decided that they will not interpret it themselves," said former FBI profiler Mary Ellen O'Toole. "Most of the time, frankly, it's a nothing. But maybe it's just that one peek into what could be the next Columbine."
In dozens of cases, students and friends have overheard something and tipped off authorities. According the FBI, 96 percent of school shooters are male and by one expert's account, the tips often come from females.
In 2001, Katie was 14 years old when she and three friends turned in three boys they had been friends with because they suspected them of plotting an attack on their Colorado school.
"It's absolutely terrifying to be the person who has to come forward," Katie said.
Katie was scared but chose to speak up and report her friends, fearing the alternative, she said, more than she feared ruining her friends' lives if she were wrong.
"What if I didn't say something?" she asked. "I'd have to live the rest of my life knowing that. I'd almost feel like I was just as much to blame as they were if I didn't say something."
After the arrests, she said one of the boys thanked her for changing his life.
In other cases, complete strangers have acted on intuition. In 2001, a clerk developing pictures at a drugstore in Cupertino, California, noticed alarming images.
"There were pipe bombs with nails taped to them," Kelly Bennett said, adding that she also photos of guns and photos showing a teenager posing with weapons.
Bennett called the police and when the teen returned to the drugstore to pick up his photos, police were already there waiting to arrest him.
A police search of his home turned up an arsenal of homemade explosives and illegal firearms. They also found a taped apology message and a plot to carry out a Columbine-like massacre at a 25,000 student community college. The shooting was planned for the next day.
Almost 10 years after Columbine, parents in South Carolina searched their son's room and found an audio tape planning an assault.
"It's probably not right to kill," they heard on the tape. "These people are only blemishes of mankind."
The parents turned in their son into authorities and a school shooting was averted.
Los Angeles County Sheriff's Capt. Cheryl Newman-Tarwater with the department's Community College Bureau said her unit has 37 ongoing investigations into school attacks, and said a community has "to work together" to prevent these attacks from happening.
She cited one case where her unit investigated bomb threats being scrawled on a school's bathroom walls. The team was able to piece together the identity of the suspect with the help of a teacher, a janitor and another student, and that boy was arrested.
"It's not about everyone tattling on each other. It's not about that," "This is something we have to work on together," Newman-Tarwater said. "It's about looking at your environment and wanting it to be as safe as possible and wanting to help folks get help if they need it."