Tiger Woods, breaking an 11-year drought since his last major championship win, scored a dramatic come-from-behind victory at The Masters tournament on Sunday.
Woods shot a 70 on the final day of the premier golfing event in Augusta, Georgia, to claim his first green jacket in 14 years and his fifth overall. He won the tournament by a single stroke, sinking a foot-long putt on the 18th hole and pumping his right fist before throwing his arms up in the air as thousands of fans erupted in chants of "Tiger! Tiger! Tiger!"
Woods immediately hugged his caddie, Joe LaCava, before running to his 75-year-old mother, Kultida, as well as his daughter Sam, 12, and son Charlie, 10, who were waiting in the wings off the 18th green. His girlfriend, Erica Herman, was also there to greet him.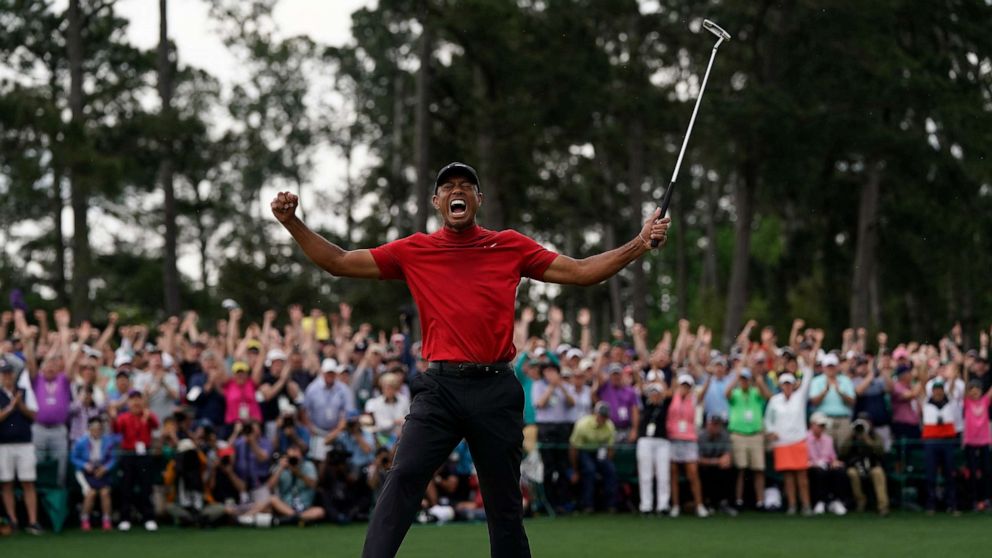 He hugged and lifted his son in the air as they walked together to Butler Cabin at the Augusta National golf course to officially record his score.
"When I tapped the putt in I don't know what I did, but I know I screamed," Woods said after the tournament, as Patrick Reed, the 2018 Masters champ, put the traditional green blazer on him.
Woods, who collected a $2 million prize for winning the tournament, noted that when he won his first Masters 22 years ago, his father, Earl Woods, who died in 2006, was there to greet him.
"It's come full circle. My dad was here in 1997 and now I'm the dad with two kids there," Woods said. "It's just unreal for me to experience this. I just couldn't be more happy and excited."
Even President Donald Trump congratulated the golfer, tweeting, "Love people who are great under pressure. What a fantastic life comeback for a really great guy!"
The 43-year-old Woods began the day two strokes behind Italian golfer Francesco Molinari, but by the 12th hole, he was tied for the lead, and jumped to the top of the leaderboard on the 15th hole. Woods finished the tournament 13 under par.
Xander Schauffele, Dustin Johnson and Brooks Koepka all tied for second, just one stroke behind Woods.
The victory marked Woods' 15th major championship win, and his first since winning the 2008 U.S. Open at the Torrey Pines Golf Course in San Diego.
Woods last won The Masters in 2005.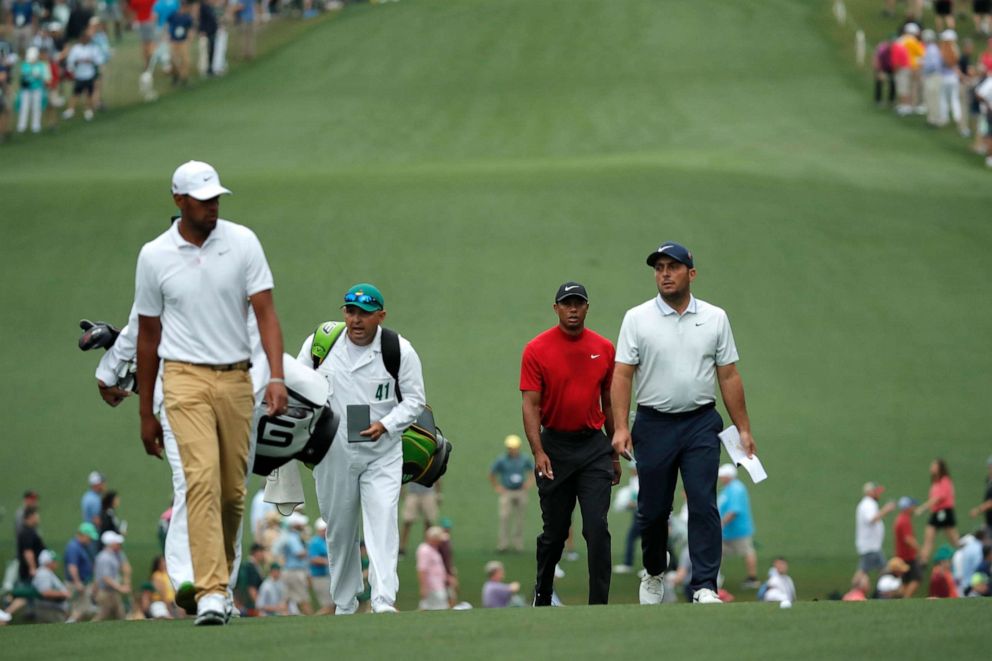 Following his 2008 U.S. Open victory, Woods' professional and personal life began to unravel. An infidelity scandal in 2009 tarnished his image, cost him endorsements and forced him to issue a public statement, saying, "I have let my family down and I regret those transgressions with all of my heart. I have not been true to my values and the behavior my family deserves."
Woods's marriage to model Elin Nordegren, the mother of his children, ended in divorce in 2010.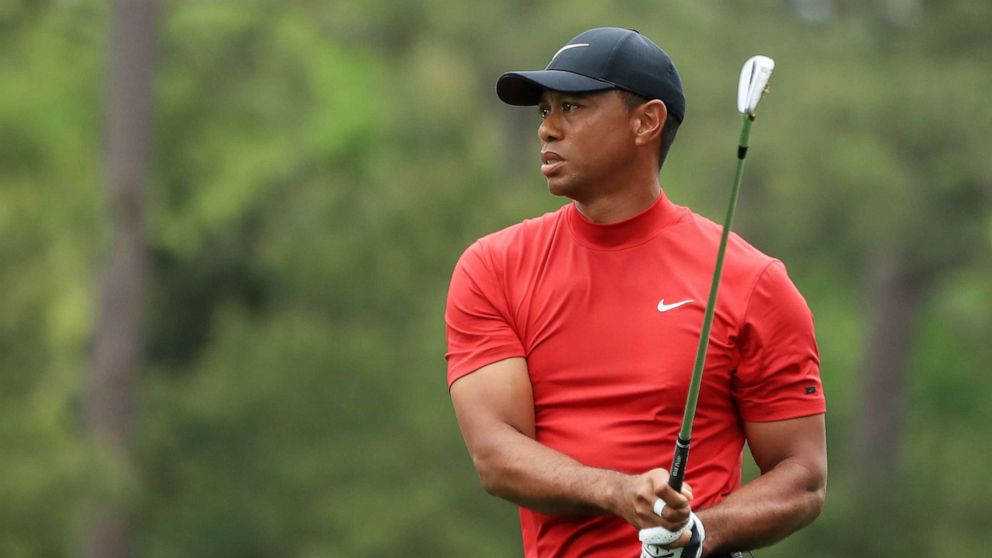 A series of operations on his knee and back hampered him on the golf course and prompted him to step away from competition on the links in December 2015 as his ranking as the No. 1 golfer in the world plummeted to 62nd.
Woods began to find his stroke again last year in September when he won the Tour Championship at the East Lake Golf Club in Atlanta. While it wasn't a major championship, it marked Woods' first win on the PGA circuit since 2013.
"It's overwhelming, I think, just because of what has transpired," Woods said in his post-match interview on CBS. "Last year, I was just very lucky to be playing again."