Boy Among 7 Dead, 40 Injured in Tornado and Severe Storm Outbreak
Storms struck in Mississippi, Tennessee and Iowa.
December 23, 2015, 11:31 PM
— -- Storms and tornadoes hit the south Wednesday afternoon, leaving at least seven dead -- including a 7-year-old boy -- and injuring at least 40 more while leveling homes and causing other damage, according to officials and the National Weather Service.
Two other people were missing, officials said.
As of Wednesday evening, there at least 21 reports of tornadoes and confirmed twisters in Iowa, Mississippi and Tennessee, according to the NWS, including a "large and extremely dangerous" tornado near Oxford, MS.
The NWS in Memphis released a map showing the track of an "exceptionally long-track, violent tornado" that hit Northern Mississippi.
Two people were found dead and two others were missing in Benton County, Mississippi, in the northern part of the state. Further information was not immediately available.
A 7-year-old boy and another person were found dead as a result of a storm in Holly Springs, Mississippi, according to the mayor. No further details about the circumstances were immediately available. At least 15 people were injured there. Search and rescue efforts will continue overnight, Mayor Kelvin Buck told ABC News.
Dramatic photos of the storm bearing down on Holly Springs emerged Wednesday night.
At least six counties reported damage in Mississippi, where at least 40 were reported injured, and search and rescues were being conducted there.
One of the storms, a reported tornado, hit Bellevue, Mississippi, damaging 10-15 homes, at least 7 of which were destroyed, according to the Coahoma County Emergency Management.
Five injuries were reported there and 2 additional severe injuries were reported near Shannon Airport, in the Clarksdale, MS area, the department said.
In nearby Como, MS, at least two homes were damaged.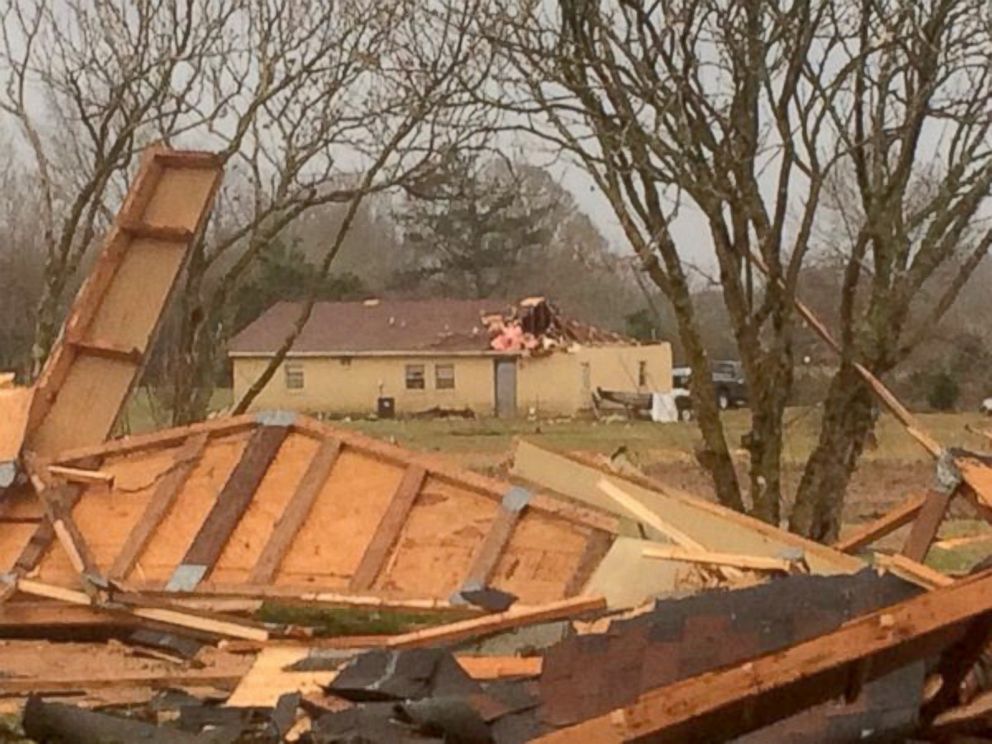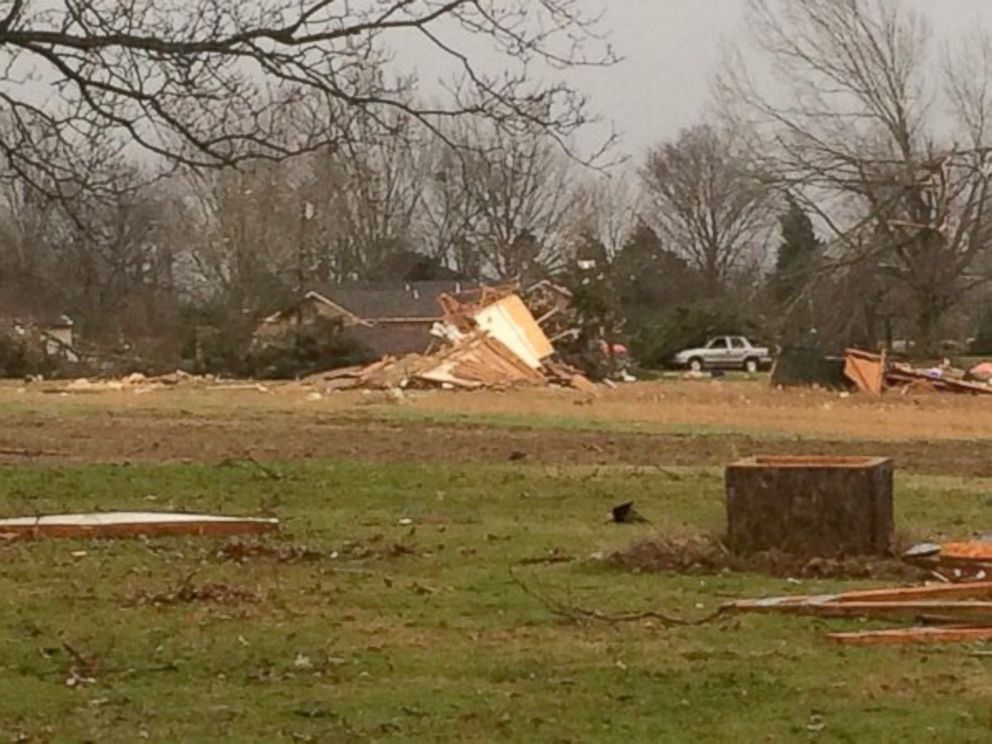 In Perry County, Tennessee, there are two confirmed fatalities.
In Wayne County, Tennessee, there was major structural damage to several buildings and homes in the area, but it was unclear how many, according to Wayne County Sheriff Ric Wilson. There were several injuries as well, he said.
In Atkins, Arkansas, police, fire and rescue officials were dispatched to a residence on an entrapment call. High winds and heavy rain had caused a large tree to uproot and fall onto a house. An 18-year-old woman and an 18-month toddler were inside. The toddler was extricated by emergency personnel and transported to an area hospital. The woman was pronounced dead at the scene.
Some 68 million Americans were forecast to be in the path of the storms Wednesday night.
A "particularly dangerous situation" tornado watch was issued from Monroe, Louisiana, to Jackson, Tennessee, meaning there was a good chance of long-track tornadoes.
In addition to Mississippi, severe storms were predicted for parts of Kentucky, Tennessee, Alabama, Indiana, Illinois, Missouri, Arkansas and Alabama.