— -- The notorious "Grim Sleeper" trial began today in Los Angeles with a statement from L.A. County Deputy District Attorney Beth Silverman, more than three decades after the discovery of the alleged serial killer's first victim.
In her opening statement, Silverman said that the evidence in this case will tell a story of a serial killer who stalked streets of South Los Angeles, at a time when the neighborhood was marked by the lethal epidemic of crack cocaine.
Lonnie Franklin Jr. is accused of killing 10 women between 1985 and 2007, Silverman said. The women, all between the ages of 15 and 35, were strangled or shot and left in alleyways near Franklin's home in south L.A., The Associated Press said. Sexual contact was also usually involved, according to The AP.
The "Grim Sleeper" nickname came about because of an apparent 14-year gap in the murders between 1988 and 2002. Franklin, 63, was arrested in July 2010 after his DNA was connected to some crime scenes. He has pleaded not guilty to ten counts of murder and one count of attempted murder, The AP said.
Crack cocaine disproportionately affected low-income communities, Silverman said, explaining that the drug was so addictive that some women were willing to do anything including sell their souls and bodies.
The addiction caused some women to be extremely vulnerable to someone who wanted to take advantage of this tragic situation, Silverman said, alleging that the suspect knew the victims weren't focused on their safety and only wanted to get more of the drug.
Silverman said the youngest victim, who was 15, was a foster child and runway and was the only one with no drugs in her system, according to a toxicology report.
The defense did not give an opening statement in court, but Franklin's defense attorney, Seymour Amster, told ABC News ahead of court today that there is more to the story than meets the eye.
"The defense has thoroughly ... prepared for this case," Amster said. "And we believe that before it is done, there will be a different story told than what the prosecution is stating."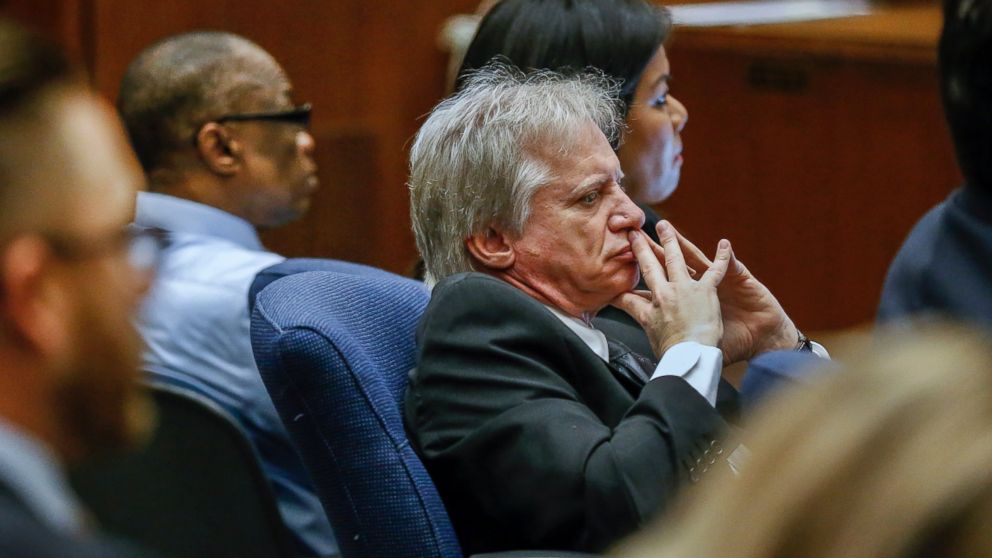 According to an indictment, Franklin is charged with the murders of: Debra Jackson in Aug. 1985; Henrietta Wright in Aug. 1986; Barbara Ware in Jan. 1987; Bernita Sparks in April 1987; Mary Lowe in Nov. 1987; Lachrica Jefferson in Jan. 1988; Alicia Alexander in Sept. 1988; Princess Berthomieux in March 2002; Valerine McCorvey in July 2003; and Peters in Jan. 2007, the indictment says.
He's also accused of the attempted murder of Enietra Washington in Nov. 1988, the indictment says.
One of the witnesses on the stand today was Dr. Lisa Scheinin, former deputy medical examiner at the L.A. County Coroner's Office, who testified in connection with the Jan. 2007 murder of Janeica Peters -- the last of the 10 women Franklin is accused of killing.
On the stand, Dr. Scheinin suggested that Peters was shot, then strangled, rather than the other way around. It was Dr. Scheinin's opinion that Peters was shot, but because it wasn't fatal, he strangled her to subdue her. She testified the cause of death was asphyxiation as evidenced by "petechial hemorrhaging" in Peters' eyes.
The defense questioned the lack of fingernail marks on Peters' neck – potentially a sign indicating that she didn't fight back. But Dr. Scheinin said such marks are only present sometimes when a victim is fighting his or her attacker off and that the lack of the marks does not indicate that Peters was not struggling with her attacker. Either way, there was no question that Peters was shot in her back.
Dr. Scheinin testified that she did not find trauma from sexual assault in the Peters case, but said Peters did test positive for marijuana and cocaine, according to her toxicology report.
Dr. Raffi Djabourian, a forensic pathologist, also took the stand today, testifying with regard to 15-year-old Princess Berthomieux's autopsy. He said her cause of death was asphyxiation due to strangulation and noted an abrasion on back of her neck. No drugs or alcohol were found in her system. She was the only one of the 11 victims named whose toxicology report was clean.
"I think it was a good day for the prosecution," said Silverman after court wrapped for the day. "I think that the evidence is overwhelming."
When asked about his line of questioning regarding the fingernail marks, Amster said, "Lack of defensive wounds mean lack of struggling," but did not comment further.
Franklin's trial is expected to last up to four months, the DA's office told ABC News.
ABC News' Sherene Tagharobi contributed to this report.