The first photo of former President Donald Trump inside a Manhattan courthouse was released Tuesday.
He made his first court appearance Tuesday and has been indicted on 34 felony charges of falsifying business records.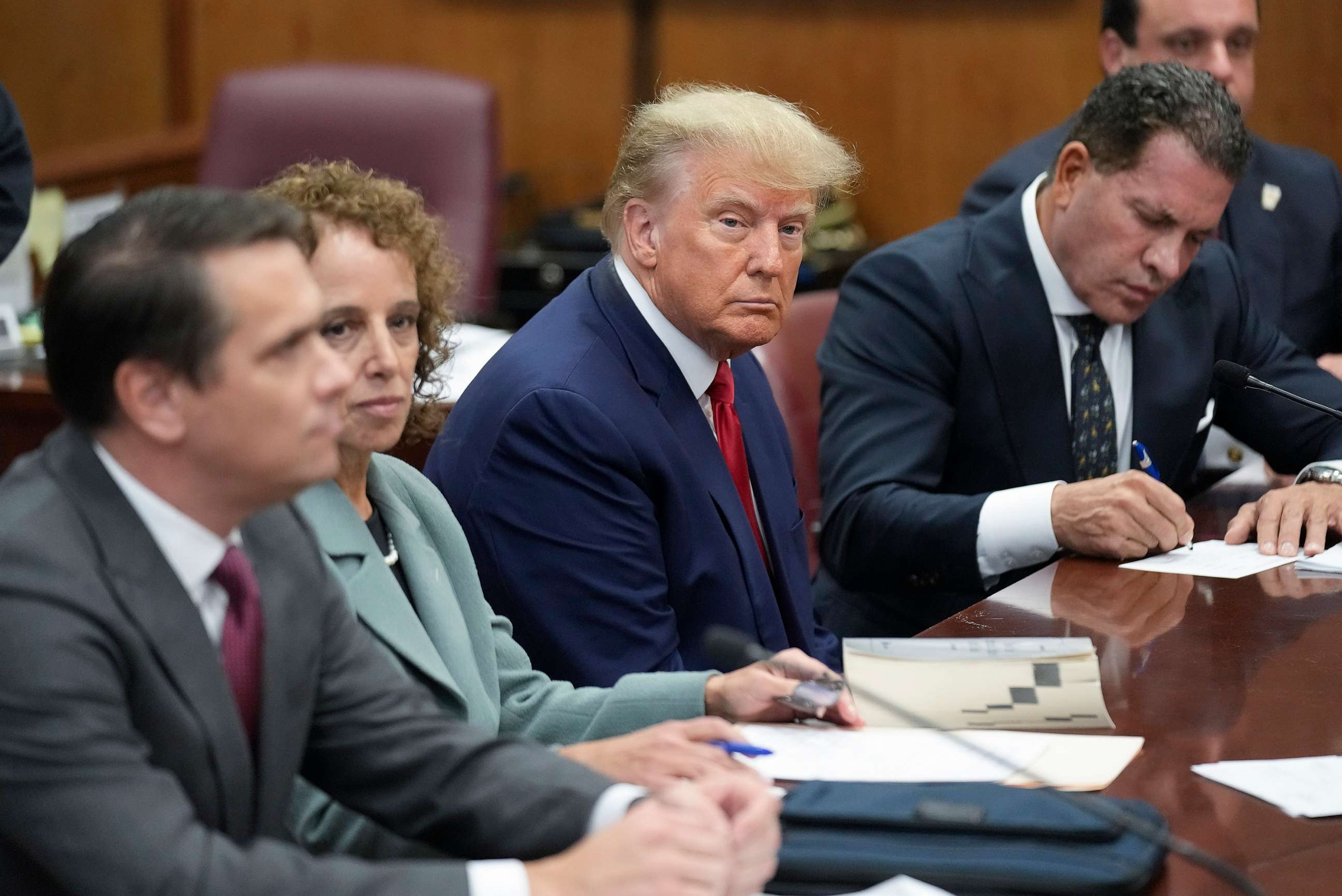 Trump, who is now the first president to be indicted on criminal charges, was seen in the photo between his attorneys Susan Necheles and Joseph Tacopina.
Trump appeared in court and remained silent as he entered the room. He pleaded not guilty to the charges.
Trump and his attorneys have blasted Manhattan District Attorney Alvin Bragg on the charges, and have called his office's investigation politically motivated. The judge and prosecutors have reiterated that Trump is presumed innocent under the indictment.